'Dippy' dinosaur skeleton leaves London museum
News Desk

The Jakarta Post
Jakarta |

Fri, January 6, 2017

| 11:12 am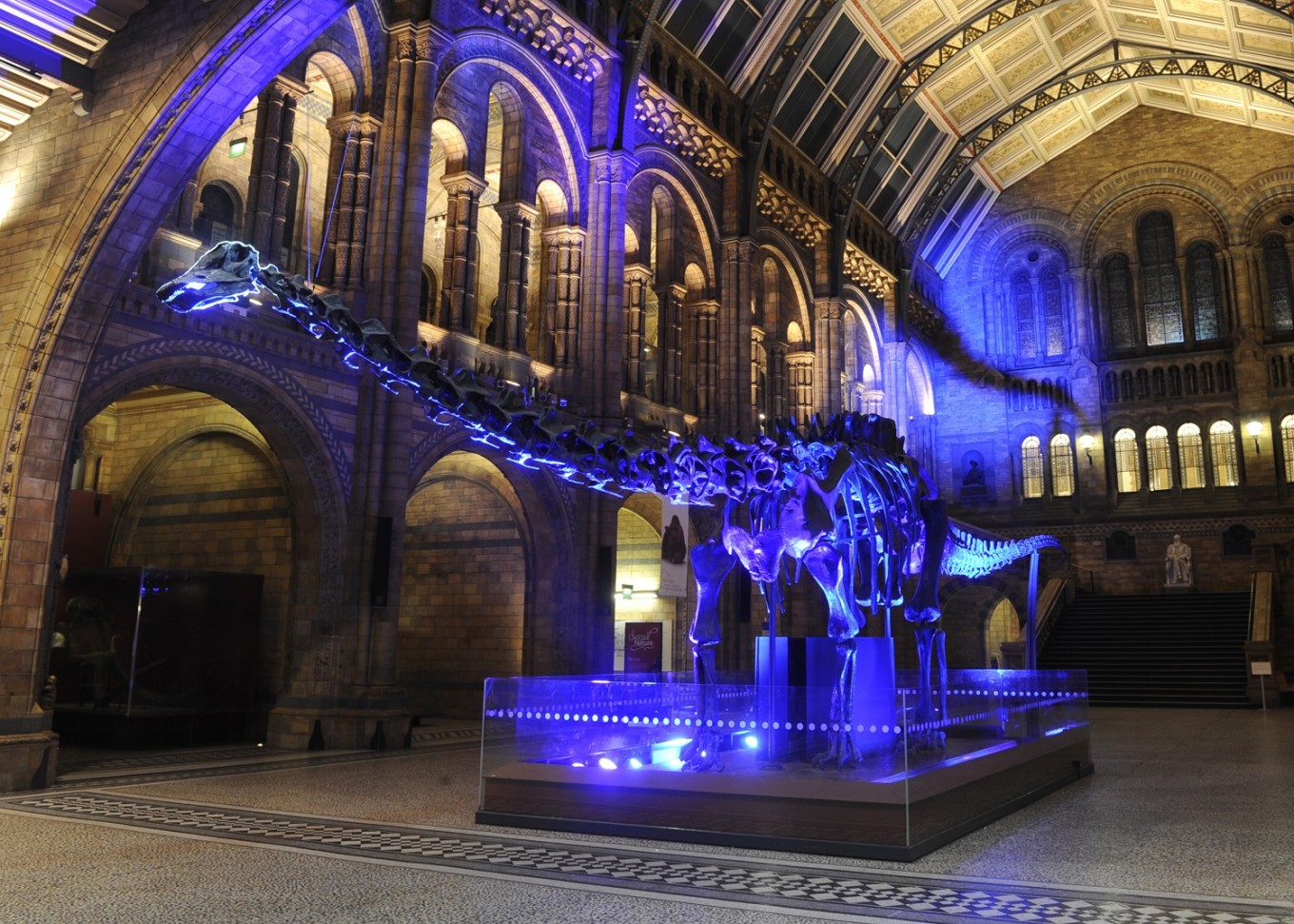 More than 90 million people have marveled at Dippy since it was put on display in the museum by Andrew Carnegie in 1905, following an excavation in Wyoming, United States, in 1898. (Natural History Museum London/File)
The Diplodocus skeleton cast, popularly known as Dippy, is no longer the center of attention at the Natural History Museum in London, United Kingdom. The dinosaur that had delighted the museum's visitors for over 100 years will be replaced by a 25.2-meter long blue whale skeleton that was found stranded in Ireland in 1891.
"The beloved dinosaur will travel the length and breadth of the UK from early 2018 to late 2020," the museum stated on its website. "Dippy will visit Scotland, Wales, Northern Ireland and five regions across England."
Museum director Sir Michael Dixon said he wanted Dippy to visit unusual locations so he can draw in people who may not traditionally visit a museum. "Making iconic items accessible to as many people as possible is at the heart of what museums give to the nation, so we have ensured that Dippy will still be free to view at all tour venues," he added.
(Read also: Learn about Java Man at this East Java museum)
Don't miss Dippy in #HintzeHall before it closes tomorrow for #DippyOnTour prep and the final stages of #WhaleMove https://t.co/ppPj5c1TOi pic.twitter.com/1CvdtlxYlq

— NaturalHistoryMuseum (@NHM_London) January 4, 2017
The conservators reportedly needed 12 months to prepare "the delicate plaster-of-Paris cast for its journey".
According to Antara news agency, more than 90 million people have marveled at Dippy since it was put on display in the museum by Andrew Carnegie in 1905, following an excavation in Wyoming, United States, in 1898.
The 21.3-meter long and 4.25-meter high skeleton dominated the museum's Hintze Hall since it was moved there in 1979, attracting children and adults upon entering the place.
Not everyone is happy with the decision though. (kes)
Oh, what a shame they've finally removed my old (as some people see it) dinosaur skeleton from The British Natural History Museum! #Dippy

— Karen Lees (@Phoenix5432100) January 5, 2017
oh no! I'll miss Dippy the Dino! https://t.co/qOTALQMgAN

— Kushan Mitra (@kushanmitra) January 5, 2017
am I heartbroken about Dippy leaving the natural history museum? of course I am

— ¿daisy? (@Ketchup5YOW) January 5, 2017
Topics :
You might also like :
Comments