Tourists pretend Gorontalo's islands are Gilligan's Island
Syamsul Huda M. Suhari

The Jakarta Post
Gorontalo |

Fri, March 3, 2017

| 11:28 am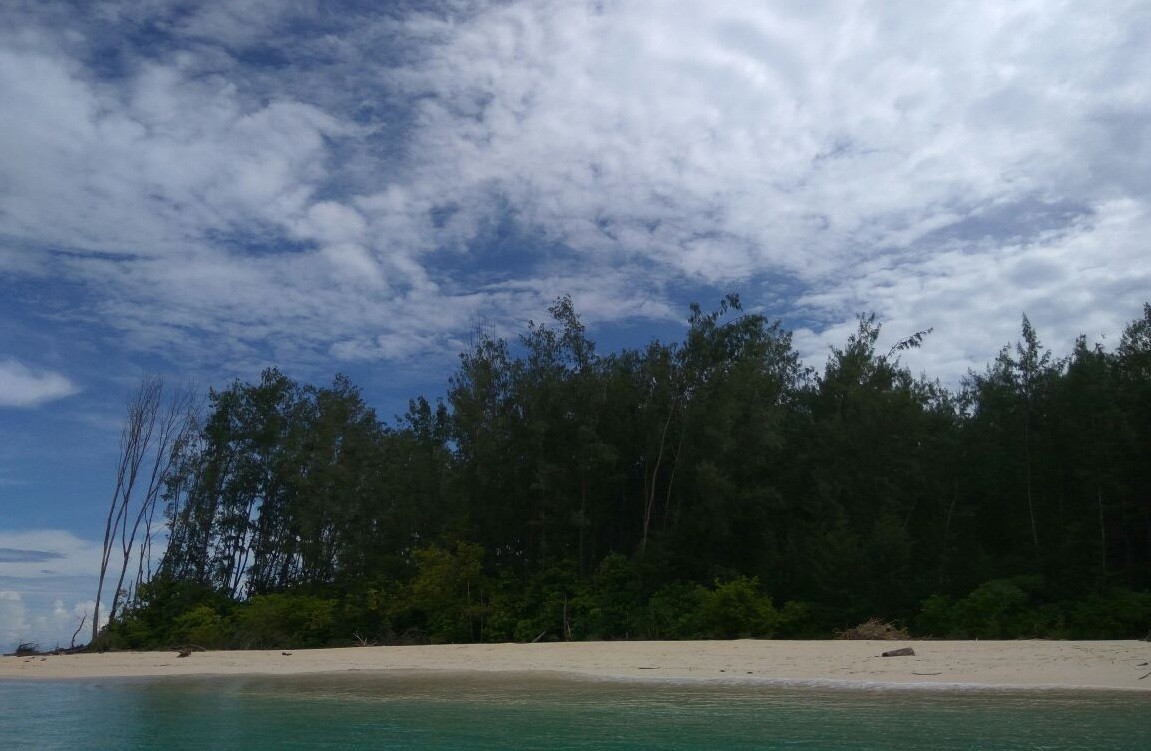 The picturesque view of Popaya Island in Gorontalo. (JP/Syamsul Huda M. Suhari)
Three white-sand islands in northern Gorontalo, which faces the Pacific Ocean, have become popular with foreign tourists who make Popaya, Mas and Raja islands into their imaginary Gilligan's Island fantasy.
Locals say tourists, mostly westerners from Australia, the United States and Europe, would stay on the conservation islands for weeks and refuse to get any service, including food from locals.
"They pretend to be castaways stranded on an island in the middle of vast ocean," the guardian of Popaya, Mas, Raja conservation area, Ismail Kulupani, 57, said.
To survive, the tourists would angle fish and eat fruit, like coconuts. They sleep in a hut built by Ismail. The conservation area guard says the three islands get a tourist almost every month. Raja Island, the biggest one, is the most popular among the three that are close to each other. They spend anywhere from a week to three weeks and some come alone, others with friends, Ismail explained.
"Their tour guides and I usually accompany them and guard them from nearby Popaya Island to Raja Island," Ismail said on Thursday.
(Read also: Gorontalo culinary book presented at Frankfurt Book Fair)
The three islands are located 20 minutes away by boat from Dunu village in the coastal area of the mainland. Dunu village in North Gorontalo regency is two hours of driving from the province's capital, Gorontalo city.
The islands are home to four sea turtle species that hatch their eggs there: loggerhead turtle (Caretta caretta), East Pacific green turtle (Chelonia mydas), leatherback turtle (Dermochelys coriacea) and hawksbill turtle (Eretmochelys imbricata).
Ismail said so far they had not found any problem with the tourists because they came to try survival tourism and never disturbed the animals on the islands.
Gorontalo's Conservation Agency Samsuddin Haju said the rising popularity of the conservation area inspired North Gorontalo regency administration to send a letter to his office to request a change in the area's status from conservation area to natural tourism site. "We're thinking about it, but we will only discuss it with stakeholders next year," he said. (evi)
Join the discussions