Nyepi, a unique new year celebration
Desy Nurhayati

The Jakarta Post
Jakarta |

Mon, March 20, 2017

| 12:59 pm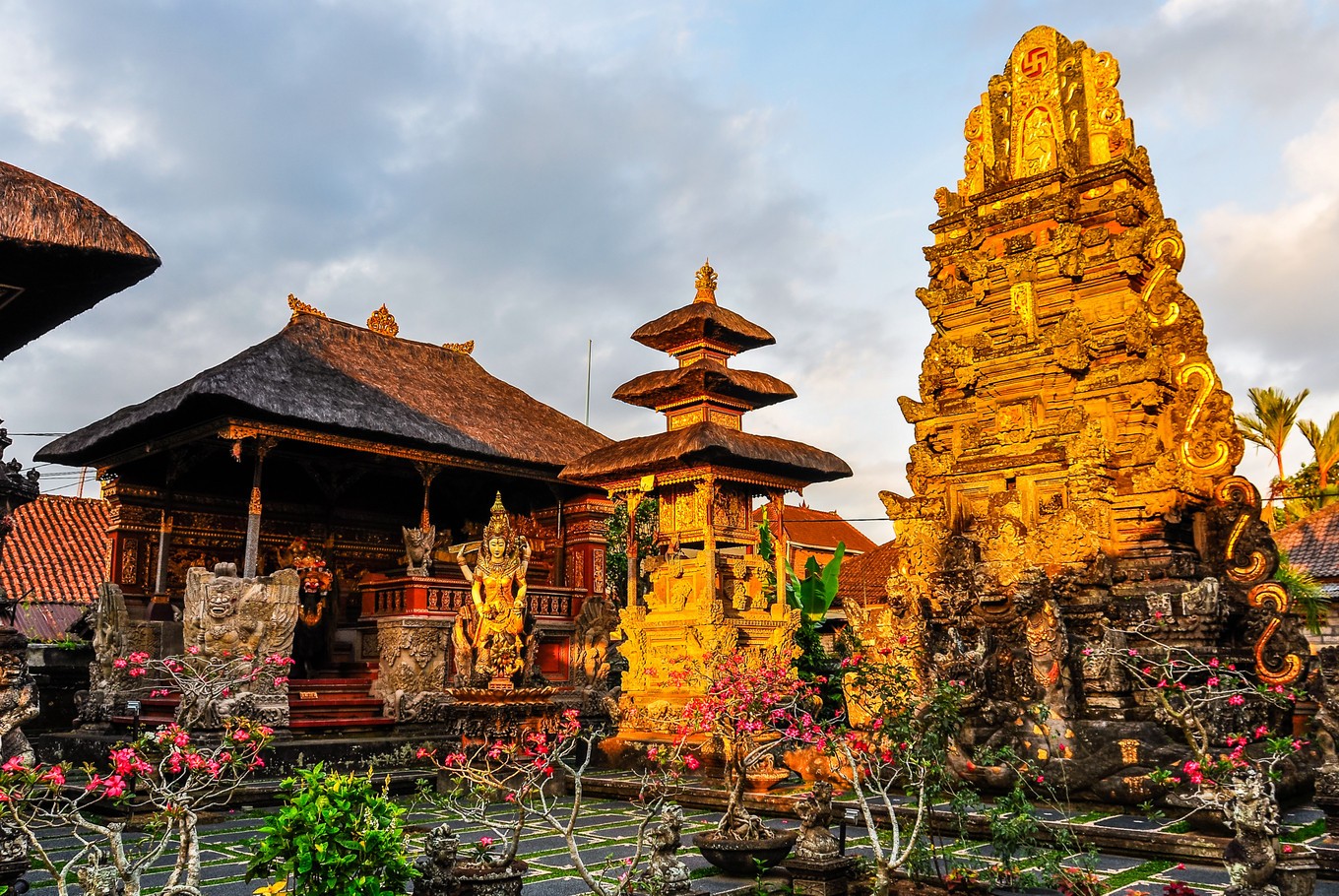 Nyepi can be one of the most unique experiences one can ever have in Bali. (Shutterstock/File)
Basically, Nyepi can be one of the most unique experiences one can ever have in Bali. It is one of the most enjoyable 24 hours with clean air and zero emissions, when nature takes a rest from human activity. The night also offers a rare sky full of sparkling stars to enjoy, free from light pollution.
But for the adventurous and those who want to tour around and see more of the island, Nyepi will not be much fun as they will not be allowed to go anywhere. Here are some suggestions on how to survive and enjoy Nyepi in Bali.
1. Watch the 'melasti' processions leading up to 'Nyepi'
Three days leading up to the turn of the Saka New Year and its full day of silence, Balinese Hindus get into lively and colorful procession mode, in which pilgrims from various village temples all over Bali carry heirlooms on long walks to the coastline, where elaborate purification ceremonies take place. It is one of the best times to capture on camera one of the most iconic Balinese images in motion. Beaches around Kuta are popular locations to watch this cultural spectacle.
Read also: Melasti purification ritual graces Yogyakarta beach
2. See the parade of 'ogoh-ogoh' giants on the eve of 'Nyepi'
The best creations of giant papier-mâché effigies are paraded on village streets on the evening before the Day of Silence. Traffic in the main resort areas is usually rerouted, so it is best to plan ahead on where you want to watch the parade. The center of Denpasar city, as well as Kuta and Ubud are popular hot spots.
3. Enjoy staying inside the hotel area with all its activities
Hotels in Bali are well geared to offer their guests the best experiences during Nyepi, which basically confines them to their resort grounds. Guest activities at higher-end resorts can be enjoyed as usual, ranging from swimming and kids' club facilities to tailored in-house activities such as resort garden fun and games. While the little ones are busy with their activities and are taken care of by hotel staff, parents can pamper themselves with a spa treatment.
4. Stargazing in complete darkness
As the entire island will turn off all the lights for 24 hours on Nyepi, it is a perfect moment to watch the clear sky full of bright shining stars. You can simply pick a spot by the pool to lay back and gaze at the wonders of the universe and capture some stunning images.
5. Watch the 'omed-omedan' kissing festival the day after
Omed-omedan is held on the day after Nyepi. It is not an island-wide occasion but only takes place on one of the streets of Banjar Kaja village, Sesetan, in southern Denpasar.
The whole village descends to cheer on participating youths who get in line for the festival, which includes a "push-and-pull" ritual between females and males. Prearranged couples line up to eventually be pushed toward their partner on the other side, to kiss and embrace for a very brief moment before cheerfully being pulled apart again.
Topics :
Join the discussions