Full-size Titanic replica built in China
News Desk

The Jakarta Post
Jakarta |

Wed, April 19, 2017

| 10:03 am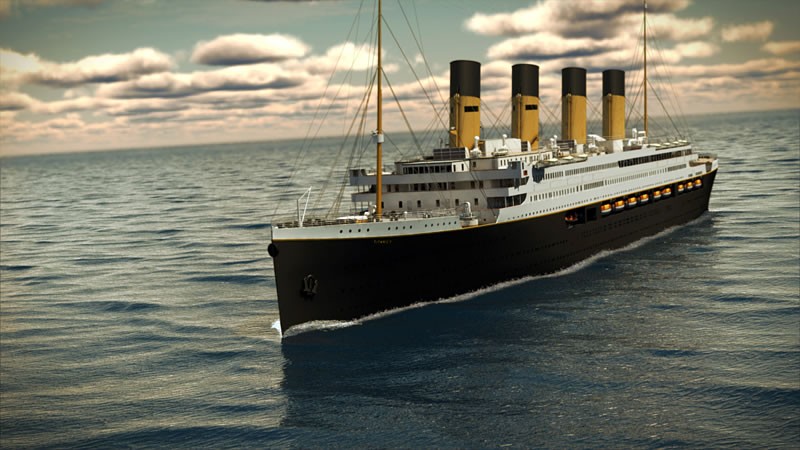 China's interest in the Titanic has been high since 1997, when the James Cameron-directed film of the same name was released. (titanic-ii.com/-)
One hundred and five years after the sinking of the Titanic, construction has begun on the first full-sized model of the iconic ship in China, according to state media.
The project was first announced in 2014 and will cost an estimated 1 billion yuan (US$145.4 million).
The model will measure out at 269-meters long and 28-meters wide, complete with a ballroom, theater, swimming pool, first-class cabins, and even Wi-Fi, according to Wuchang Shipbuilding Industry Group deputy general manager Wang Weiling as reported by AFP.
The design of the ship is based on the original British passenger liner, and both British and American designers and technicians will assist in the project.
Read also: Full-scale Titanic replica aims to attract visitors to Sichuan
China's interest in the Titanic has been high since 1997, when the James Cameron-directed film of the same name was released.
The replica in China was not the first attempt to create a full-size model of the Titanic. In 2013, Australian tycoon Clive Palmer announced his plans to build a replica that would be able to carry passengers and recreate the travel plans of the original ship, but the project has since been stalled due to funding issues.
And just in case visitors have worries of a second sinking, the boat will be permanently docked on a reservoir in a rural area of Sichuan province, according to Xinhua. (sul/kes)
Join the discussions