AirAsia eyes Chinese tourists from Macau
Farida Susanty

The Jakarta Post
Jakarta |

Tue, August 8, 2017

| 11:13 am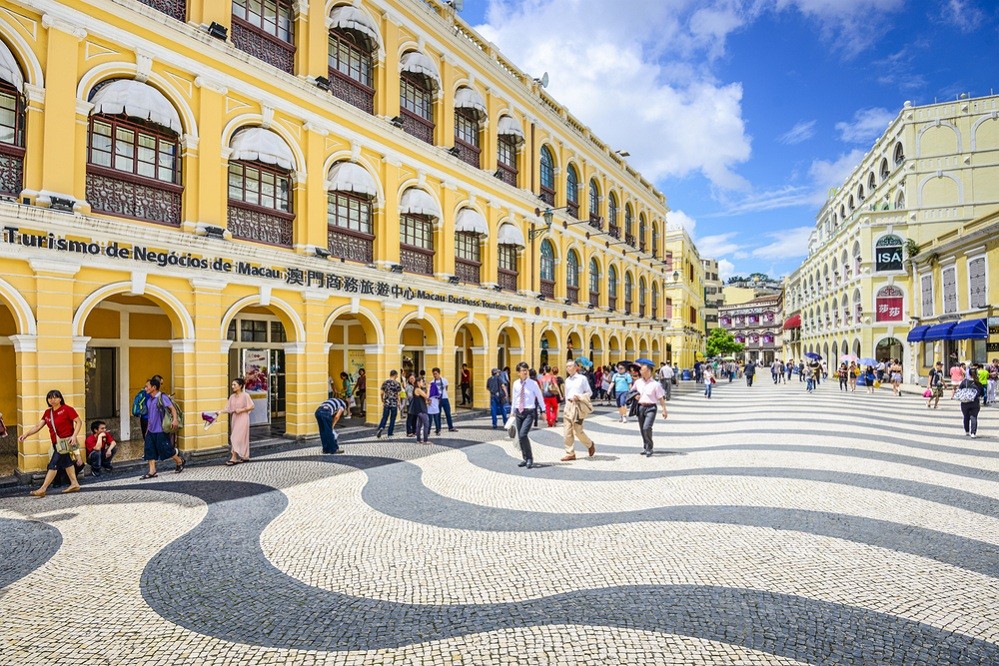 Senado Square has been the urban center of Macau since the 16th century. Now, the surrounding area hosts a vibrant modern shopping center infused among the Portuguese inspired architecture. (Shutterstock.com/Sean Pavone)
Flying to the gambling haven of Macau is now more affordable than ever after low cost carrier AirAsia Indonesia piloted its maiden flight to take Indonesian travelers to visit the city's bright casinos on Monday.
However, that may be only part of the story as Indonesia can also expect to see more tourists arriving, not only from the casino hub, but also from mainland China.
The new route has increased Jakarta's international connectivity after the airline previously only flew from regional capitals, such as Singapore, Bangkok and Kuala Lumpur.
"I hope this route will open up [air connectivity] for foreign visitors, not only for those from Macau, but also from Greater China," AirAsia Indonesia Group CEO Dendy Kurniawan said during the launch of the route.
Read also: Macau: A taste of both worlds in 10 must-visit places
While AirAsia will fly three times a week from Macau to Jakarta with an Airbus A320 this month, the flight frequency will be increased to four times a week starting from Sept. 1.
The new route adds to its newly-launched services linking Denpasar, Bali to Mumbai, India and Denpasar to Narita, Japan, with its international carrier AirAsia X.
Dendy added that the airline's business expansion would also compliment the government's efforts to attract more foreign tourists, especially from China.
The government expects to welcome 2.1 million Chinese tourists from a total of 15 million international tourists targeted for this year.
Chinese tourists have topped the list of foreign arrivals for the past two years, boosted by the expansion of direct flights and charter flights between Chinese cities and Indonesian cities like Jakarta and Denpasar.
The beach-clad cities of Denpasar and Manado have continued to charm visitors from the East Asian country.
From January to June alone, the number of Chinese visitors rose by 45 percent year-on-year (yoy) to 996,574 visitors, according to the Tourism Ministry.
Last year, Chinese tourists totaled 1.43 million out of 11.5 million overall inbound tourists.
AirAsia made the highest contribution of all airlines to the number of international tourists flown to Indonesia, bringing in 25 percent of the total figure, the ministry has revealed.
The carrier has maintained its goal to drive passenger growth from international routes, which now make up more than half of its whole services in Indonesia. It will focus on connecting Indonesia with India and China this year.
Read also: Macau: A jackpot of bright city lights and heritage sites
In the first half of this year, however, the local arm of the Malaysian-based airline saw stagnant growth in its number of passengers, flying around 3 million passengers, more or less the same as last year. That compared with the 10 percent to 15 percent surge it aimed to see by the end of the past year. Despite the situation, AirAsia Indonesia plans to continue opening new routes, citing Kolkata in India as the next new route to be opened in November or December after Macau, Dendy said.
"We have always seen the huge potential of tourism in Indonesia. We are very committed to bringing tourists to Indonesia," AirAsia Group chief executive officer and co-founder Tony Fernandes said.
He also revealed the airline's plan to carry out an initial public offering (IPO) of its Indonesian unit this year as it seeks to bank further on the immense growth of its business and tap into the promising expansion potential in the future.
Fernandes cited the carrier's profits last year, its first after years of losses, as one of the factors leading to the IPO decision.
"The reason for the IPO is to bring more planes and more direct connections to Indonesia," he said, but declined to elaborate on the details about the proceeding.
This year alone, it will receive at least three aircraft to add its 22 Airbus A320 aircraft and two Airbus A330 aircraft.
Join the discussions