Lampung Krakatau Festival 2017 slated for late August
Jakarta |

Tue, August 8, 2017

| 03:08 pm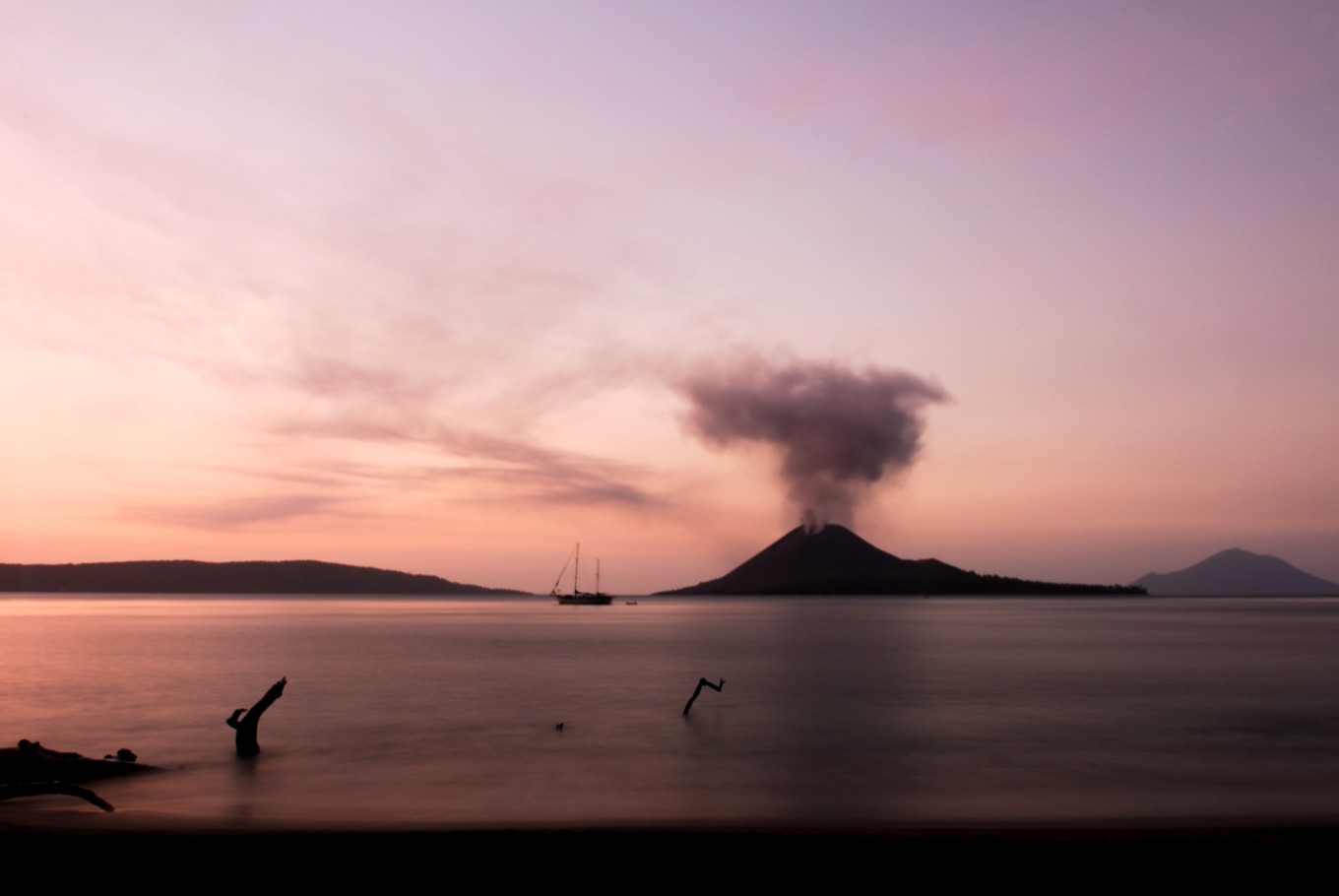 Anak Krakatau, literally means Child of Krakatoa, at sunset. (Shutterstock/File)
Lampung Krakatau Festival 2017 has been officially launched by Tourism Minister Arief Yahya and Lampung Governor M. Ridho Ficardo at Sapta Pesona Building in Jakarta on Monday.
Themed "The Glory of Lampung Crown," the festival will be held in Lampung from Aug. 25 to 27.
"Lampung's calendar of events has a total of 31 events, and it's not enough. There should be a minimum of 52 events held every week. For example, Banyuwangi has up to 72 events per year and Solo has 56 events. These events will in turn bring foreign exchanges," said Arief at the launching event.
"The number of tourist visit in Lampung increases by 30 percent from last year. The number of foreign tourists also increases from 115,000 to 150,000, while domestic tourists has now reached 7.5 million," he added.
Read also: 10 destinations to visit in Lampung
Ridho said the festival is targeting to welcome 30,000 tourists and will highlight leading tourist destinations in Lampung, such as Pahawang Island, Kiluan Bay, Putri Malu Waterfall and Way Kambas National Park. Lampung is also home to 64 waterfalls and seven national parks.
Visitors at the festival can sign up for a tour to Anak Krakatau, literally Child of Krakatoa, and nearby beaches such as Tangkil and Mutun.
One of the three main activities at LKF 2017 is Pesona Kemilau Sang Bumi Ruwa Jurai that will run from Aug. 25 to 27 and consists of events such as opening ceremony, tourism expo, Lampung culinary exhibition, arts and cultural performances, Lampung Tempo Dulu (Lampung in the Past) photo exhibition and traditional games.
The second one is Krakatau Tour from Aug. 25 to 26 where people can travel to the volcano to learn about the eruption that happened on Aug. 26, 1883. The tour starts from Kalianda and then to Sebesi Island, which is the closest inhabited island to Krakatau, then continues to Mount Krakatau Islands.
The third activity is Lampung Culture and Tapis Carnival on Aug. 26, which will highlight cultural diversity in the form of cultural parade. (kes)
Topics :

Join the discussions