Sido Muncul to promote 'Wonderful Indonesia' brand on its products
Jakarta |

Thu, August 10, 2017

| 02:39 pm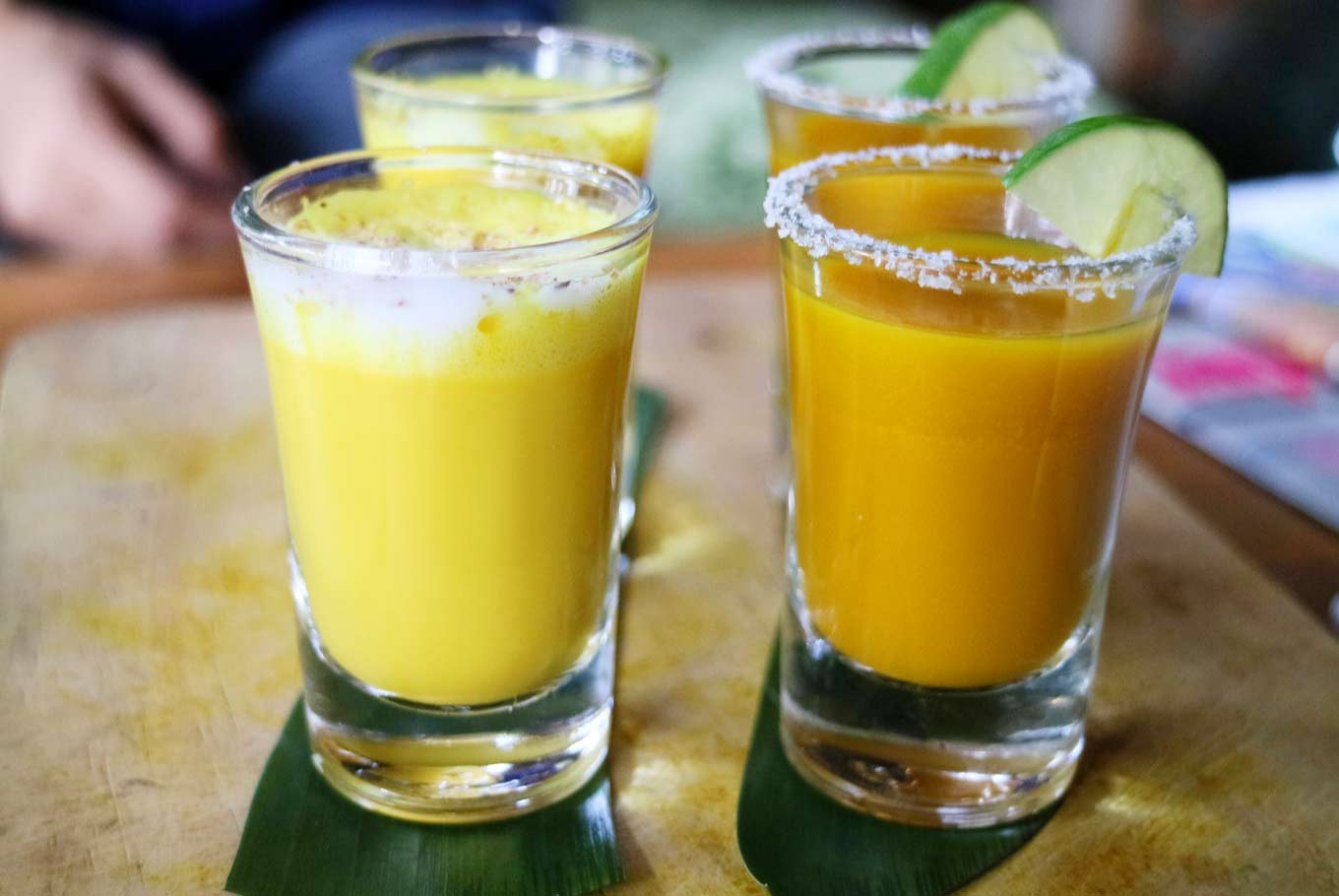 Jamu is Indonesian traditional herbal drink. (Shutterstock/File)
Popular pharmaceutical and jamu (traditional herbal medicine) company PT Sido Muncul has agreed to sign a co-branding agreement with the tourism ministry to put the Wonderful Indonesia tourism brand on the company's products.
This is the first time for the jamu company to take part in this co-branding agreement with the ministry.
"Sido Muncul has been using tourism destinations in Indonesia as the backdrops for their commercials. This co-branding agreement will strengthen both brands," said tourism minister Arief Yahya.
Read also: 'Jamu' maker meets its fate after nearly a century
Sido Muncul is widely famous for its product Tolak Angin that is available in countries like Hong Kong, Australia, Netherlands and the United States. The export sales of Tolak Angin contributes five percent of the company's entire sales.
"Jamu is a cultural heritage that has been passed down through generations. We deliver it with a modern technology and market it all over the world. Indonesian jamu can act as a tourism promotional tool just like Thailand using Thai food to strengthen its tourism," said president director of PT Sido Muncul, Irwan Hidayat.
The first awards given to Sido Muncul were CPOTB and CPOB certificates for the best jamu and traditional medicine brand in 2000. It solidified the company as the only jamu brand that fits pharmaceutical standards.
The company has also been awarded other prestigious recognitions which include Top Brand Award, Kehati Award, Bung Hatta Award, Indonesia's Leading Trademark, Environmentally Friendly Business from the Department of Manpower and the Best Indonesian Publicly Listed Company in 2006 according to Economic Review magazine and IPMI International Business School.
Read also: 'Jamu' fuels Jokowi's frenetic schedule
Sido Muncul has also branched out to other businesses such as jamu museum, Mang Engking, Koeana Koeni restaurants and Tentrem Hotel.
"Mr. Irwan Hidayat has been supporting Indonesian tourism numerous times through his products' commercials. The ads showcase the beauty of Indonesia, I'm thanking him as the president director of PT Sido Muncul," said Tourism Ministry's Archipelago Marketing Development deputy, Esthy Reko Astuti.
In its effort to promote the Wonderful Indonesia brand, the ministry has also partnered up with other local brands including Sababay Wine, Alleira Batik and Gaia, Bon Gout, Polygon Achilles, Garuda Food, Sahid Group, Tiket.com, Sunpride, Sarinah, Sekar Group, Krisna Oleh-Oleh, Secret Garden, Martha Tilaar, Malang Strudle and Batik Trusmi. (asw)
Topics :

Join the discussions