Tourism ministry holds INACEB socialization for MICE tourism
Jakarta |

Sat, September 9, 2017

| 04:05 pm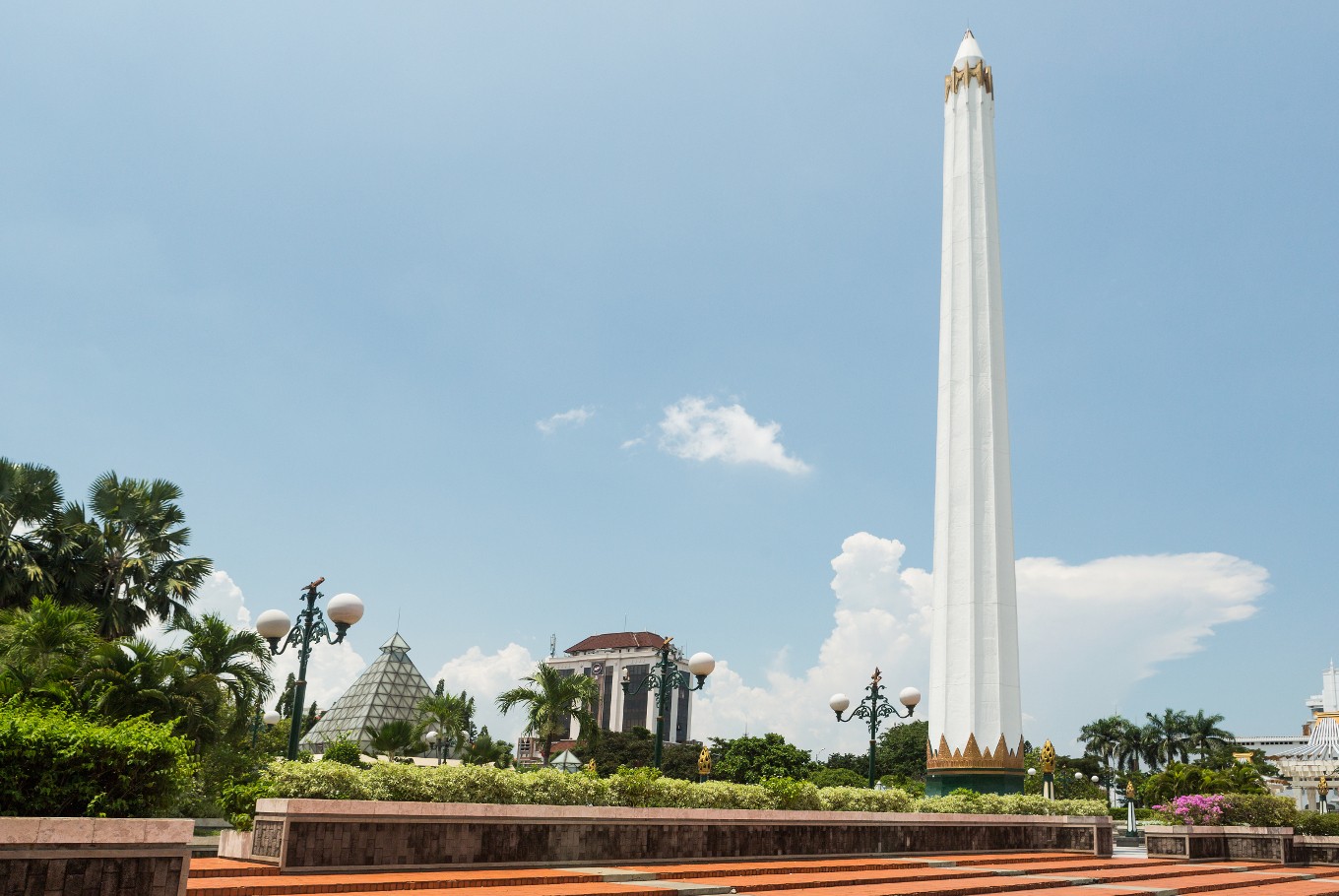 Known as the symbol of the capital city, Heroes Monument (Tugu Pahlawan) is dedicated to all soldiers who passed away during the Battle of Surabaya on November 10, 1945. (Shutterstock/File)
Tourism ministry recently conducted the Indonesia Convention and Exhibition Bureau (INACEB) Socialization on September 10 at Grand Mirama Hotel Surabaya.
INACEB is the strategic partner for promoting MICE (meetings, incentives, conferences and exhibitions) tourism with members of the organization was inaugurated in 2016.
"This is the first INACEB socialization agenda, the aim is to bring closer the organization with the MICE cities that have been set by tourism ministry so later there would be a strong partnership formed for developing the MICE industry in Indonesia," said the ministry's archipelago tourism marketing development deputy, Esthy Reko Astuti.
"This is a great activity to form a partnership and for networking, later there will be a plan for INECEB collaboration to promote cities that have convention halls, tourist objects and complete facilities," she added.
Themed "Making Indonesia the World's MICE Destination through Integrated Cooperation between Tourism Ministry and INACEB," the event was attended by 100 people.
Two presentations were delivered in the event, the first one talked about the MICE's potential in bringing overseas tourists and the second one discussed INACEB as an organization that promotes tourist destinations.
The awareness event will continue in several MICE cities in Indonesia. This year, the program will also be held in Yogyakarta and Makassar.
The presence of INACEB will integrate all forces of MICE industry in order to compete in the international market. In the next five years, the organization will conduct three work programs which include strengthening the destinations and target markets database. These locations will give INACEB the chance to be the voice of MICE Indonesia.
The second program is optimizing promotional activities from trade shows to delegates boosting that aims to increase the number of attending delegates at MICE events in Indonesia. INACEB will also improve their international network by taking part in ICCA, UFI, UIA and AACVB.
The last one is by winning partnership biddings through the Ambassador Program.
"INACEB is the solution, the MICE industry wasn't developed well enough because of the lack of management team. I hope INACEB could improve Indonesia's position in the ICCA Asia Pacific ranking from the 12th position with 76 MICE events to the 8th spot with 150 events in 2019. Also, INACEB helps contribute to achieve the target number of two million overseas tourists by 2019, 10 times from the 2015's achievement," said tourism minister, Arief Yahya. (asw)
Topics :

Join the discussions