Ternate university holds seminar on maritime and tourism in Maluku
Jakarta |

Fri, October 27, 2017

| 03:05 pm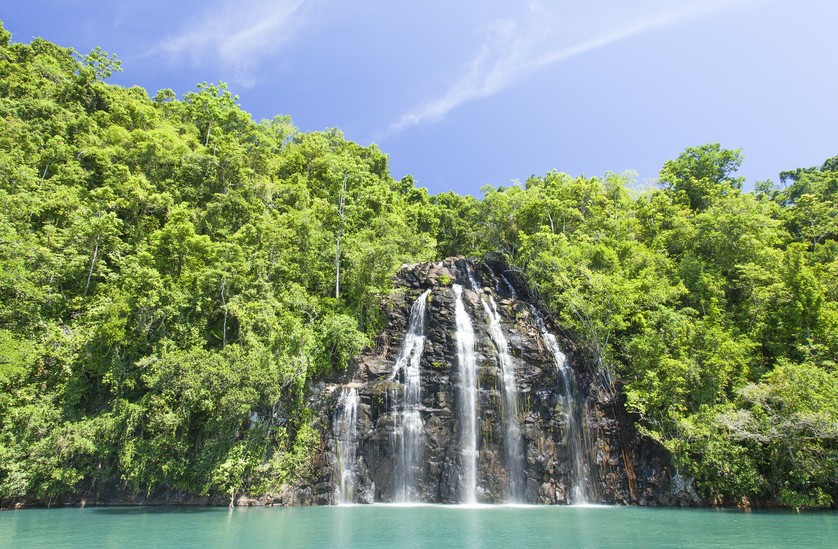 Breathtaking view of the Kahatola Waterfalls in Ternate. (Shutterstock/Muslianshah Masrie)
The faculty of fisheries and marine science of Khairun Ternate University in Ternate, Maluku, recently hosted a two-day seminar titled "National II Maritime and Utilization of Small Islands Resources".
Held on Oct. 24-25, the seminar aimed to support the government's program in improving the tourism sector of Maluku.
"This seminar that talks about maritime and small islands is expected to come up with new development concepts by the end of the event," said the seminar's committee head, Imran Taeran.
The seminar was officiated by the university's rector Husen Alting.
One of the keynote speakers, Prof. Rokhmin Dahuri, discussed about "Marine Development Roadmap to Increase Competitiveness and Standard Economic Growth towards Indonesia as the World's Maritime Axis."
Meanwhile the second session had two speakers, namely human resources, science and technology and maritime culture coordination deputy Safri Burhanudin and Zulfikar Mocthar who represented the Maritime and Fisheries Ministry.
Read also: What to discover in West Java cultural village Ciptagelar
"Safri talks about the development of marine tourism, national salt industry, waste problem, renewable energy and the latest technology innovation," said Imran.
The Tourism Ministry also sent out its business market development and government assistant deputy, Tazbir and Ari Surhendro, a member of the ministry's Morotai acceleration team.
"In their presentation, Tazbir emphasizes on the university's role in developing small islands, human resources for regional tourism, MICE tourism development, entrepreneurship and tourism products," Imran added.
Arie meanwhile talked about the "Nine Development Steps of Morotai" that is among the ministry's 10 Priority Destinations.
The seminar was joined by 500 participants ranging from university students, provincial administrations, non-profit organizations and others. (kes)

Join the discussions