Wakatobi Wave 2017 to highlight underwater beauty, diverse culture
Jakarta |

Wed, November 8, 2017

| 04:10 pm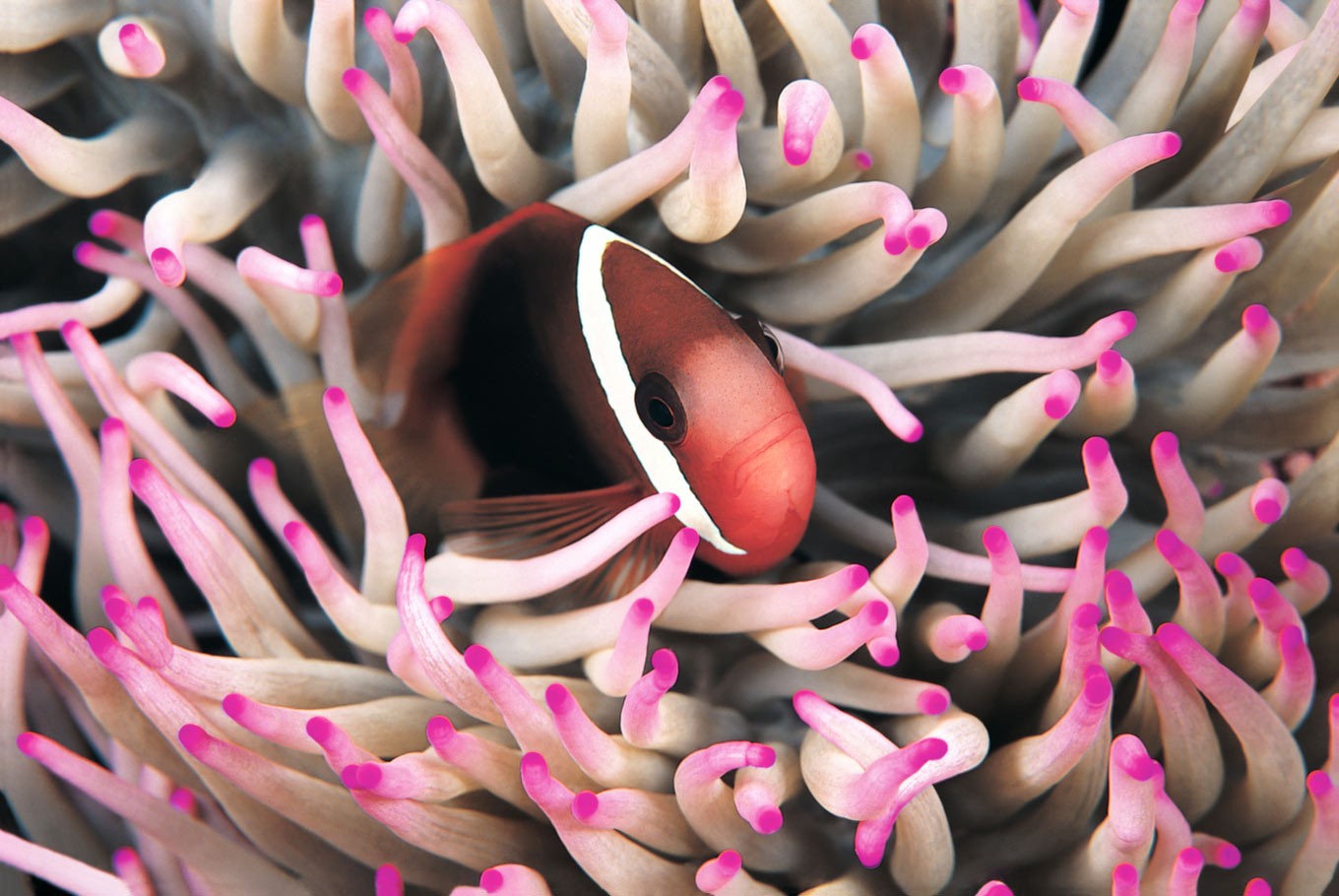 Fire clownfish hiding in anemones at Wakatobi. (Shutterstock/File)
Wakatobi in Southeast Sulawesi is slated to host Wakatobi Wonderful Festival and Expo 2017, also known as Wakatobi Wave 2017, on Nov. 11-13 that will showcase the many cultures of Wakatobi.
Wakatobi Tourism and Creative Economy Agency head Nadar said the festival's main event would feature a cultural parade of 1,000 participants that showcases maritime cultural attractions.
"The activity includes Akbar Kariaa Wakatobi procession, Tamburu Liya, Lengko dance, a lineup of traditional leaders, Coastal Traditional Costumes Carnival, Parade of Decorated Vehicles from every island [Wangi-Wangi, Keledupa, Tomia and Binongko] and one Pesona Indonesia decorated car that will carry all cultural group from every island in Wakatobi," said Nadar.
The opening ceremony is said to host Kolosal Dance performance by more than 100 young dancers from Wakatobi.
Read also: First pandas enjoy new home in Indonesia
Other activities throughout the three-day festival include Maritime Development International Symposium (Nov. 12), Fun Dive (Nov. 12), stage performances (Nov. 13), products expo, cultural performances and photo exhibition (Nov. 11-13), Business Gathering (Nov.12) and Ocean Panjat Pinang (climbing the slippery slope) Competition (Nov. 13).
Another interesting performance that shouldn't be missed is Karia'a Parade featuring children dressed in colorful traditional outfits with the girls wearing a flower headpiece, gold accessories and Tamburu Liya. It's a heroic sacred parade that is conducted by 15 respected elders of Liya using tools such as spears and drums.
"The aim of Wakatobi Wave is to promote Wakatobi as one of Indonesia's leading destinations, to increase the number of tourist visits, especially foreign tourists, and to push for faster marine and tourism developments," said Tourism Ministry's archipelago tourism marketing development deputy, Esthy Reko Astuti.
Wakatobi is listed in the ministry's Top 10 Priority Destinations and is the largest barrier reef in Indonesia -- second in the world after Great Barrier Reef in Australia. It is home to fringing, atolls and barrier reefs and has more than 50 dive spots accessible from major islands. (kes)
Topics :

Join the discussions