Tourism to Komodo Island must be controlled: Official
News Desk

The Jakarta Post
Jakarta |

Fri, November 10, 2017

| 10:06 am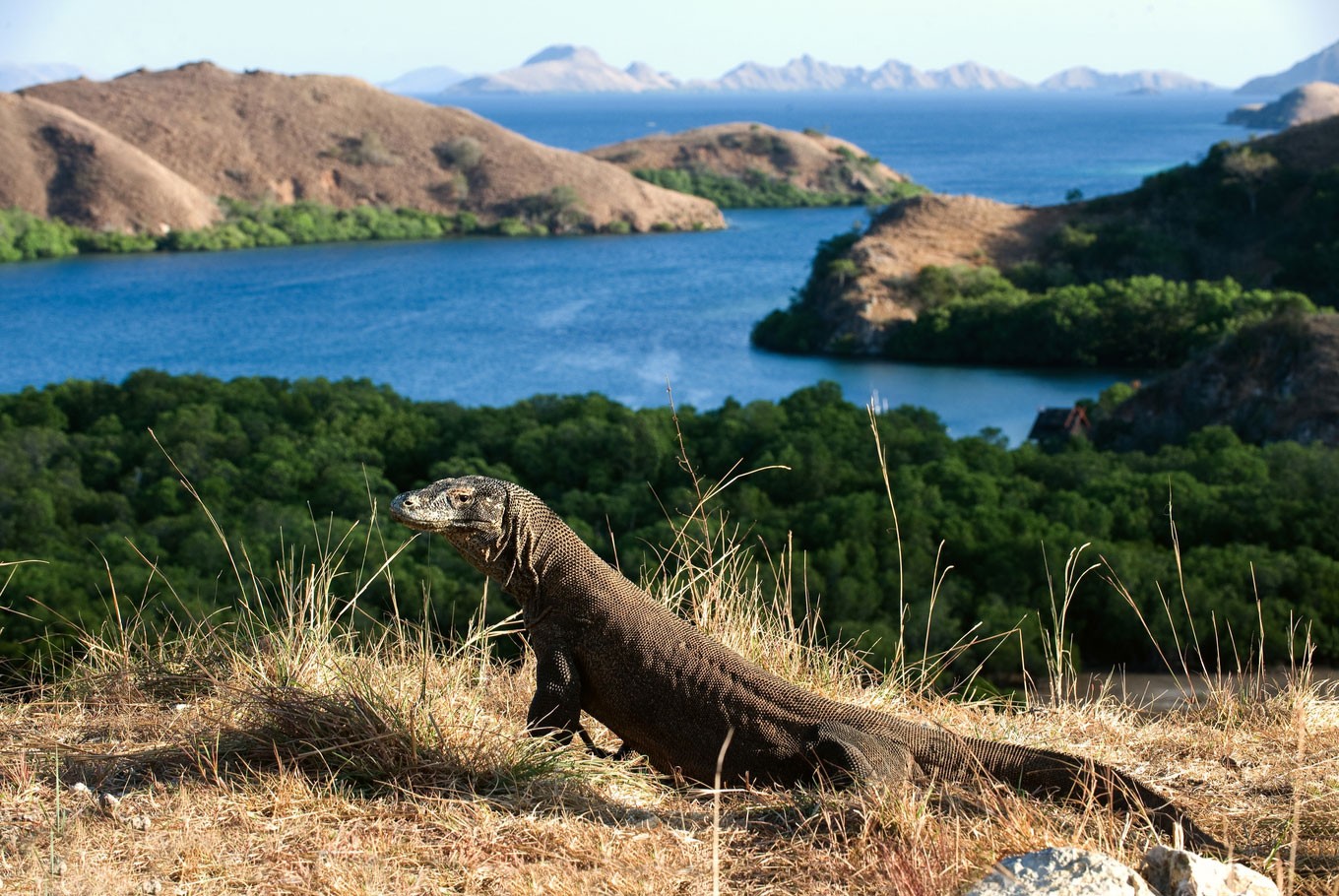 Amid rising tourist numbers, a local official has called on the central government to regulate visitor flow to the island to protect the habitat and ensure the safety of the world's largest living lizards. (Shutterstock/File)
Komodo Island in East Nusa Tenggara (NTT) is becoming the hottest holiday spot in Indonesia, with tourists from all over the world flocking to get a glimpse of the dragons that inhabit the region.
Amid rising tourist numbers, a local official has called on the central government to regulate visitor flow to the island to protect the habitat and ensure the safety of the world's largest living lizards.
Marius Ardu Jelamu, NTT Tourism and Creative Economy Agency head, told Antara news agency of the concerns related to the spike in the number of visitors.
Read also: Labuan Bajo faces challenges with rising tourism
"I have already discussed the issue with Komodo National Park authorities, including plans to write to the Environment and Forestry Ministry to urge it to pay attention to the matter," Marius said in Kupang on Wednesday.
Marius further said the letter would urge the ministry to conduct a coordination meeting together with the Tourism Ministry and the national park to control tourist visits to the island.
Marius added that he had gathered input from various parties, including foreign tourists, who he said had also conveyed concerns about the situation that was feared to risk disturbing the komodo dragons' habitat and may lead to aggressive behavior from the animal.
"The aggression of the giant lizard is indeed difficult to predict. However, what is feared is when they start to have a shortage of prey animals. In these conditions, the visitors can become a komodo dragon's target," Marius said.
Read also: Five must-visit places in Komodo National Park
The official suggested controlling visitor flow.
"If necessary, visits could be organized through registration, so, while waiting their turn, visitors could also visit other destinations around Komodo Island and Labuan Bajo," Marius said as an example.
He emphasized that the rearrangement of tourism visits to Komodo Island was solely aimed at preservation, so as not to threaten the safety of the rare lizards.
"We certainly do not want the Komodo dragons to become stressed or ill due to the many number of visitors," Marius said. (liz/kes)
Join the discussions