Ahmad Yani International Airport renovation to complete by March 2018
Jakarta |

Tue, November 14, 2017

| 02:05 pm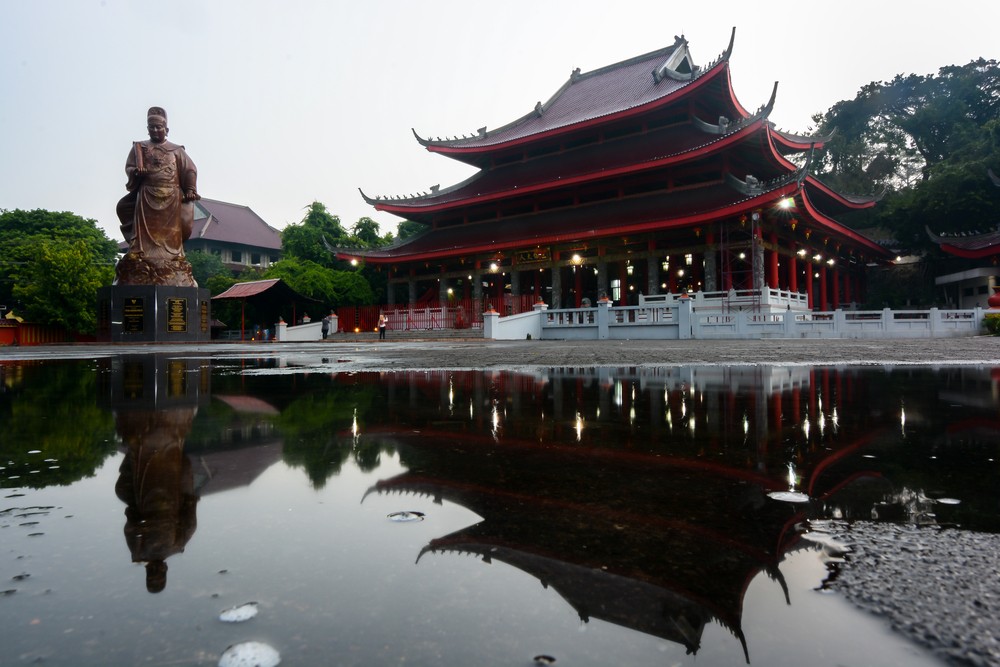 Sam Poo Kong is Semarang's oldest Chinese temple. (Shutterstock/File)
The completion of first development phase of Ahmad Yani International Airport in Semarang, Central Java, reportedly has reached 90 percent. The progress is on schedule and expected to be done by March next year.
"A bigger Ahmad Yani [International] Airport will be a great opportunity to develop Joglosemar [Yogyakarta, Solo and Semarang] and its icon, Borobudur Temple," told Tourism Minister Arief Yahya.
The first phase includes road access, Zone II parking area soil stabilization and cargo access.
"Meanwhile the 10 percent includes road dredging and finishing," said PT Angkasa Pura I general manager for Ahmad Yani International Airport, Letkol CPN Maryanto.
The construction for the second phase has actually been completed, which include apron and the 72,552 square meters runway.
Read also: Three selfie-worthy spots in Semarang
"The third phase is terminal construction and it has been going on since May by Waskita Karya," Maryanto added.
The terminal construction is 30 percent done, which includes foundation for the air control tower and land acquisition in the northern part of the airport terminal. The contract value of the terminal development is said to reach Rp 930 billion out of the Rp one trillion of Budget Working Plan (RKA).
The construction for the fourth phase is also currently ongoing, which consists of airport supporting facilities, and is done simultaneously with the terminal development.
When everything is complete, Ahmad Yani International Airport will have a two-story building with the waiting room placed on the upper floor and arrival and departure gates on the first floor. There will be escalators, elevators and jet bridge available at the airport as well.
The total area of the airport reportedly would be 58,000 sqm, 10 times bigger than the current total area that is only 6,700 sqm and can only accommodate 800,000 passengers. The newly revamped airport is targeting to be able to accommodate six to seven million passengers per year. (kes)
Topics :

Join the discussions