Five ASEAN countries to participate in Kenduri Seni Melayu 2017
Jakarta |

Tue, November 14, 2017

| 01:01 pm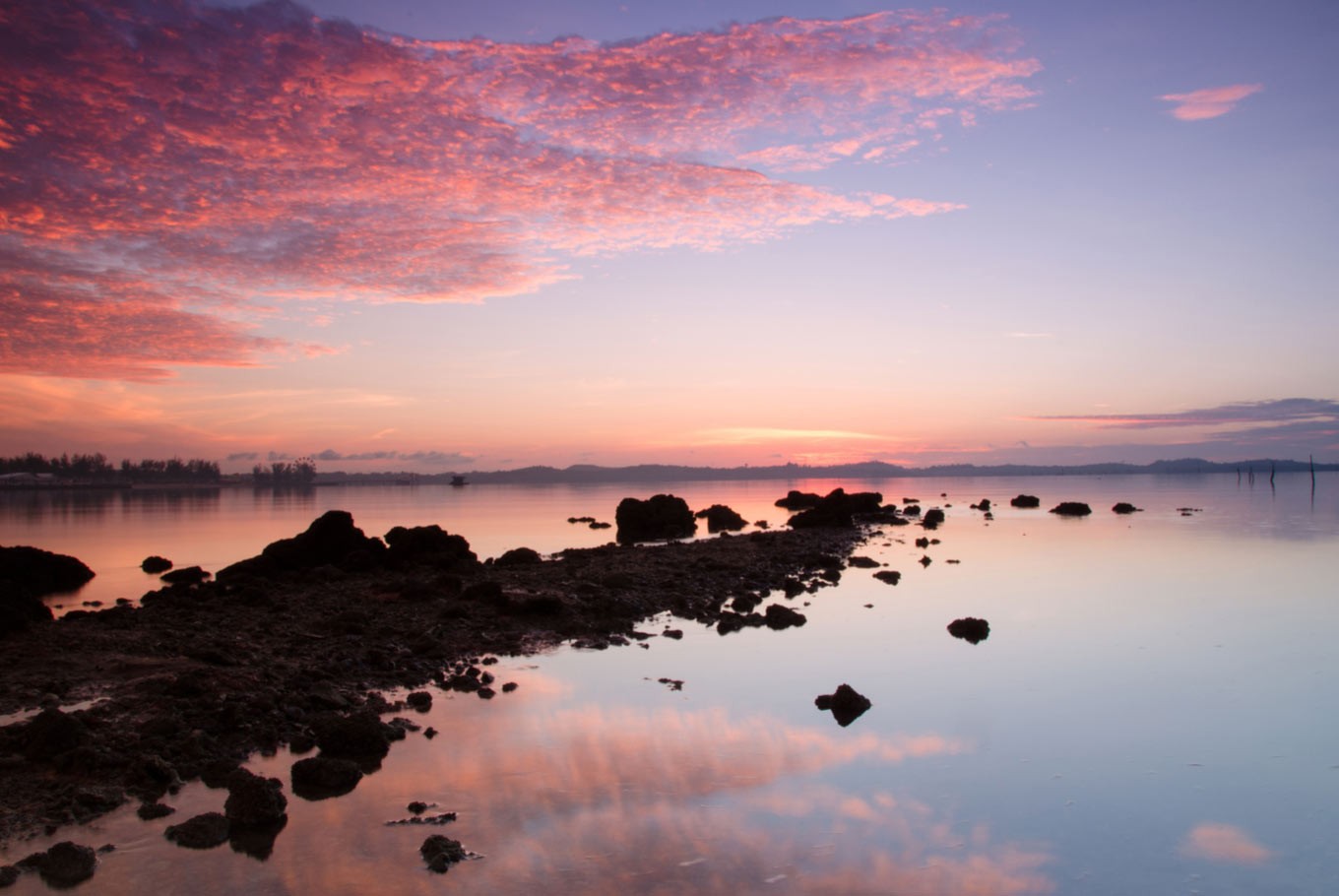 A pink sunrise on a beach at Batam. (Shutterstock/File)
Batam is set to hold a cultural event named Kenduri Seni Melayu (KSM) 2017 at Engku Putri Field, Batam Centre on Nov. 17-19.
"Five countries will be participating in the event, namely Vietnam, Brunei Darussalam, Malaysia, Thailand and Singapore. The preparation should be done carefully as it needs to follow the ASEAN standard since the target is overseas tourists," said Tourism Ministry's archipelago tourism marketing development deputy Esthy Reko Astuti.
The event is said to feature dance, music and art performances from the five countries, "Their cultures are actually similar to one other," Esthy added.
Read also: Five travel trends to watch in 2018
Hundreds of banners and a huge billboard have been installed on the streets of Batam for the event.
Batam is a small city that borders Singapore and Johor Bahru in Malaysia.
Pebrialin of Batam tourism department mentioned that apart from attracting tourists, KSM 2017 also aims to preserve the Malay art and culture.
Meanwhile Tourism Minister Arief Yahya added that the event is a magnet to attract overseas tourists, "Batam's location is strategic; it's close to neighboring countries such as Malaysia, Singapore and South Thailand. It's culturally close as well with the Malay culture," told Arief. (kes)

Join the discussions