West Lombok adopts sustainable tourism development approach for tourist villages
Jakarta |

Tue, December 5, 2017

| 05:06 pm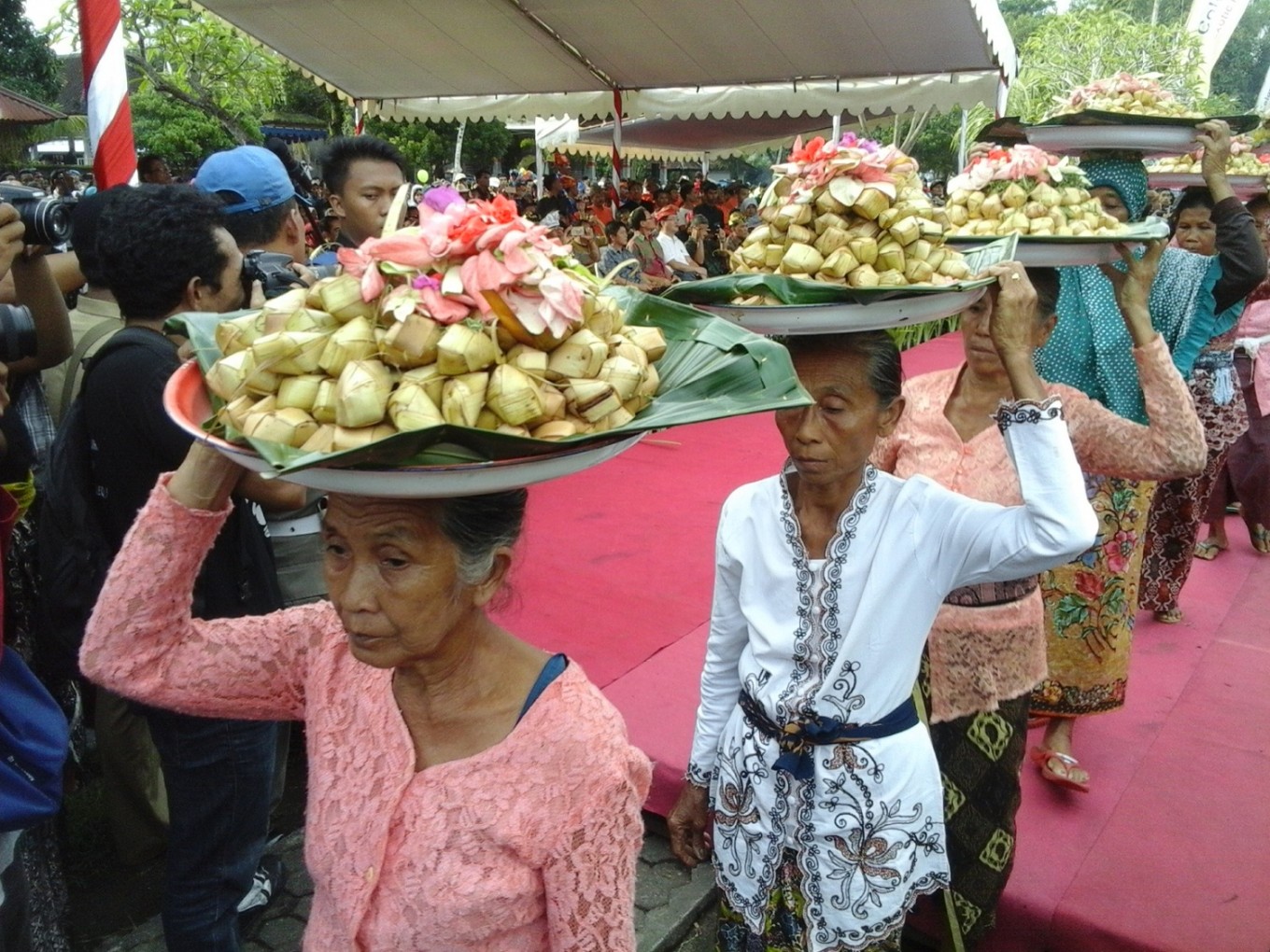 Several women who joined the parade are bringing topat as ammunition for perang topat on Dec. 13 2016 in Lingsar Temple complex, West Lombok. (JP/Panca Nugraha)
West Lombok is currently developing 14 tourist villages based on sustainable tourism development approach.
According to West Lombok Tourism Agency head Ispan Junaidi, these villages have a lot of things to offer, such as Senggigi Tourist Village that is known for its beach, or Banyumulek Village that is famous for its pottery. There's also Narmada Village that boasts a bathing place that can make people stay young.
"There are three aspects in sustainable tourism development: Encouraging people's awareness for environmental conservation, improving the human capital and economic aspects," told Ispan.
He mentioned Sesaot Tourist Village as an example, which has been developed as a tourist village since 2015. "The locals have been taking creative approaches in developing their village to become tourists-friendly."
Their creativity have resulted in a positive impact to the village, such as the declining rate of illegal logging in the village that is located next to a protected forest area and creation of new jobs.
"People of Sesaot is getting more environmentally conscious. Additionally, this tourist village can absorb 177 labors," Ispan said.
The village currently welcomes around 400 to 500 tourists and can generate up to Rp 200 million (US$14,800) of financial transaction in a month.
West Lombok is also developing a regional regulation (Perda) on sustainable tourism development, which will make West Lombok the first regency in Indonesia to have this kind of regulation.
"This Perda will be the only one in Indonesia. We are planning to complete it in 2017; it will be passed soon," said Ispan. (kes)
Topics :

Join the discussions