US customs heightens searches on electronic device: Report
News Desk

The Jakarta Post
Jakarta |

Wed, January 10, 2018

| 11:00 am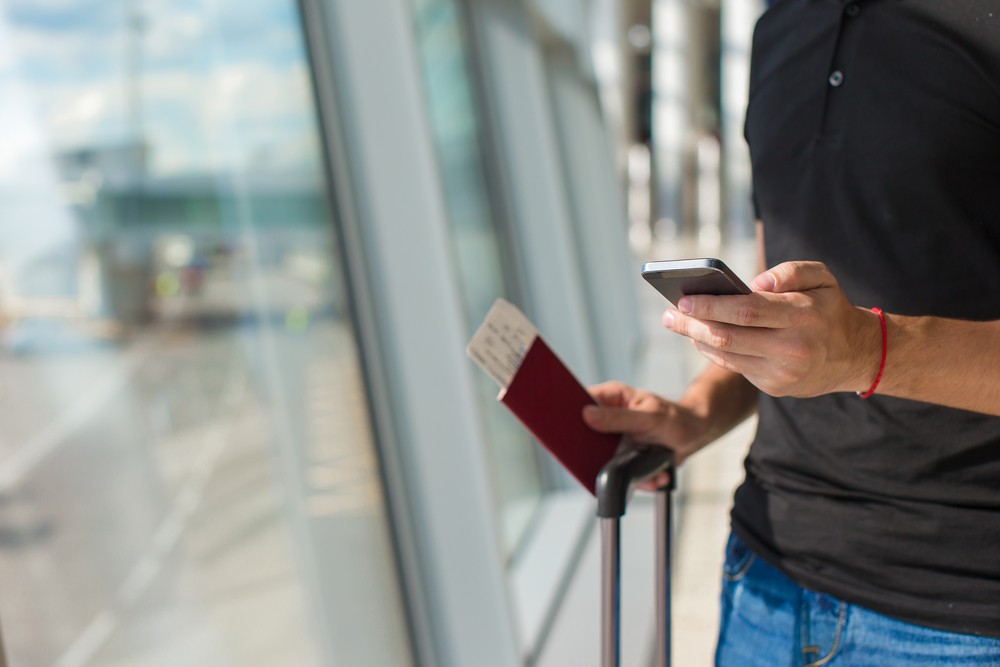 With as many as 30,200 devices searched, a merger 0.007 percent of the 397 million travelers who arrived from overseas were affected during the 12-month period that ended on Sept. 30, 2017. (Shutterstock/File)
According to statistics released by the United States Customs and Border Protection (CBP) on Friday, there have been 60 percent more searches of cell phones, laptops and other electronic devices at airports and border crossings during the government's 2017 fiscal year as compared to the previous year.
With as many as 30,200 devices searched, a merger 0.007 percent of the 397 million travelers who arrived from overseas were affected during the 12-month period that ended on Sept. 30, 2017.
CBP published revised guidelines on how officers should conduct these searches and handle the information they obtain.
According to The Washington Post, the reason behind the surge in device searches is that electronic devices may provide critical information on potential security threats to the country. CBP official John Wagner said in a statement that border searches were vital to enforcing US Law and protecting US residents. Information from these devices can be used to determine the admissibility of visitors, who are viewed as potential sources of intelligence on terrorism, child pornography or other criminal activity. Information that is not considered criminal, including political and sexual content, could also be used by a CPB officer to admit a visitor from abroad.
Recent years have seen travelers to the US growing astonished at requests to hand over their cell phones to officials at airports and border crossings. CBP asserts that the practice is justified and that current standards ensure that privacy rights are not unduly violated.
Travelers selected for inspection should be able to provide their passcodes and unlock their phones. They will be asked to disable data transmission from their devices, said a senior CBP official who briefed reporters earlier this month.
Read also: Enhanced checks for all non-stop flights to US
CBP officials are only allowed to search through information stored physically on a device, such as photographs and phone numbers. They are not permitted to access information stored externally or on a cloud. Such an inspection constitutes a "basic search". An "advanced search" can be carried out in instances where officers determine they have reasonable suspicion of a criminal act or potential threat to national security. This involves connecting the device to other applications and even copying its information.
The CBP official assured that passwords provided would not be retained by the government.
US senator Ronald Wyden (D-OR) cited the new guidelines as an "improvement", but noted that they were too intrusive for US citizens. "Manually examining an individuals' private photos, messages and browsing history is still extremely invasive, and should require a warrant," he said in a statement. "I continue to believe Americans are entitled to their full constitutional rights, no matter where they are in the United States."
The CBP official revealed that a fifth of inspected travelers were US citizens. Citizens who refuse to allow inspection of their devices cannot be denied entry into the United States, but their devices could be retained for up to five days. Non-citizens who refuse the search, on the other hand, can be denied entry and sent home.
In 2017, civil rights groups in the US filed suit against the federal government in an attempt to halt device searches. (afr/kes)
Topics :
Join the discussions