How to honeymoon in New Zealand with Gwen Winarno
Andre Arditya

The Jakarta Post
Jakarta |

Sat, February 10, 2018

| 10:08 am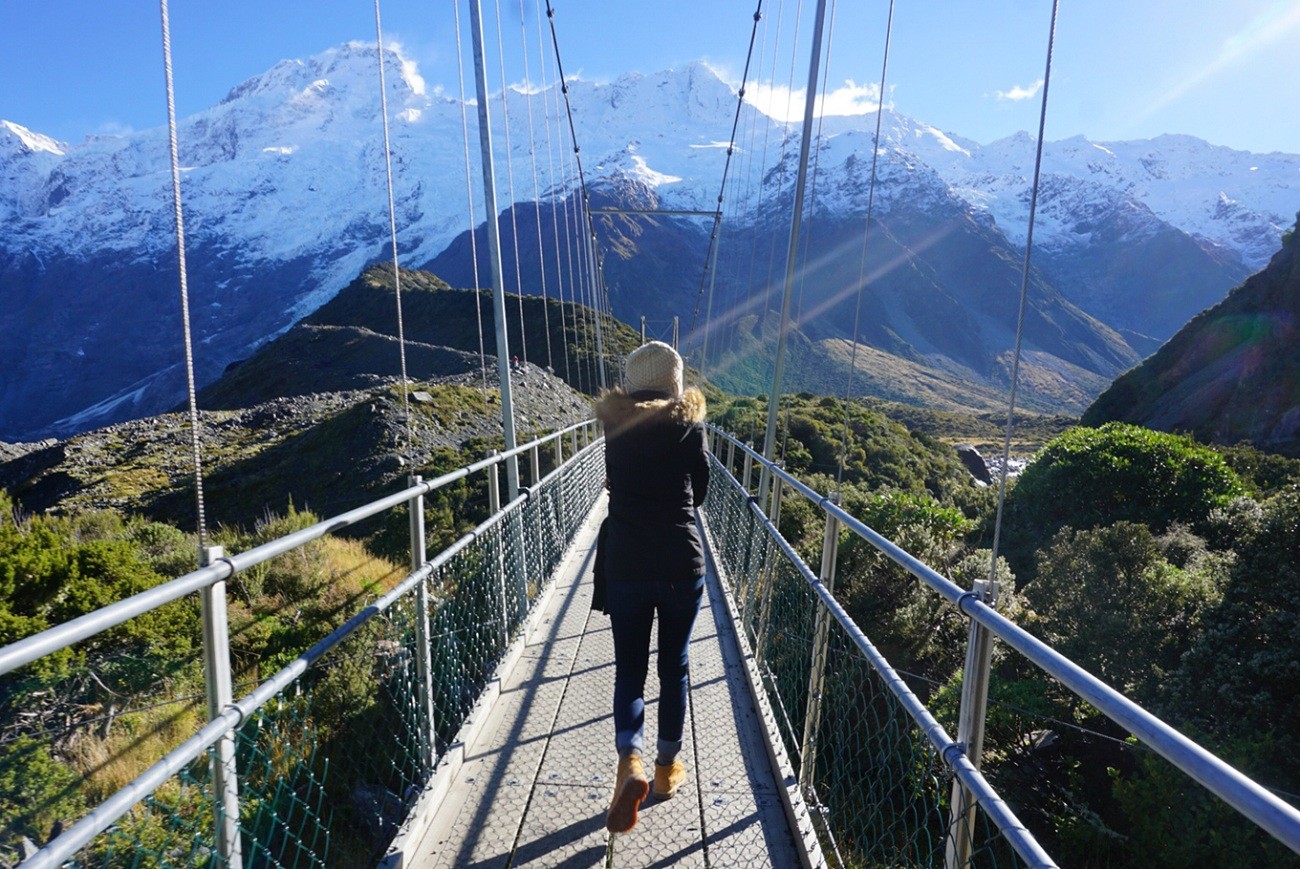 Gwen Winarno amid New Zealand's wonders (Courtesy Gwen Winarno/File)
Wanting to take their time soaking in jagged mountains, rolling pastures, steep fjords, pristine lakes, raging rivers and scenic beaches; Gwen Winarno and Yudha Budhisurya took a road trip to New Zealand while on honeymoon.
The newlyweds, who co- founded the Pure Food Company, say that they always had New Zealand as a dream destination. Here Gwen and Yudha share about their trip, made in early 2017, in this recent interview.
Take the wheel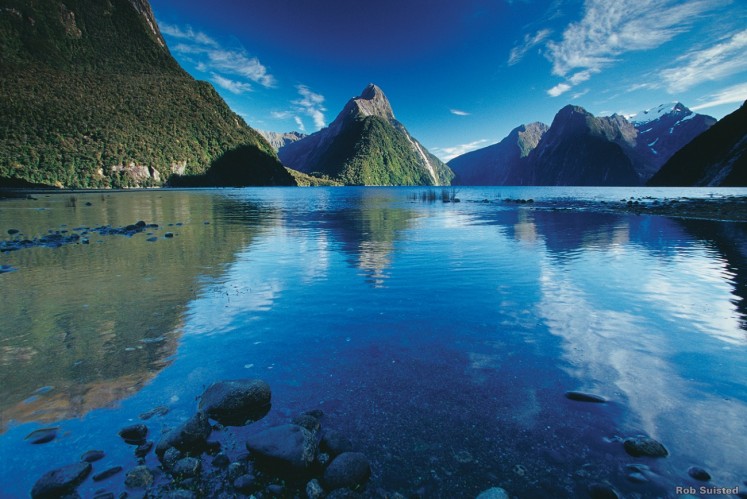 A stunning view of Milford Sound (New Zealand Tourism/File)
"We decided to pick New Zealand because it happened to be on both our bucket lists and neither of us had been there," Yudha says. "We decided to experience it for the first time with each other."
"It's nature! NZ is known for its natural beauty–and that was exactly what we wanted out of the trip, to enjoy nature," Gwen added.
Gwen, 41, the daughter of celebrity chef Bonando Winarno, mentors women's workshops with her partners at Bidadari Gemilang, while Yudha, 38, is busy with OPCO Group and as a music promoter. The pair met a long time ago and only recently sparked a romance.
For their honeymoon, the couple said that they knew off the bat that they wanted to be on the road and able to experience the island country at their own pace. As irrepressible foodies, Gwen and Yudha said that were also looking forward to enjoying some of the country's famous premium produce–and to cooking some of their own meals along the way.
Read also: Newly-wedded Korean idols Rain, Kim Tae Hee arrive in Bali for honeymoon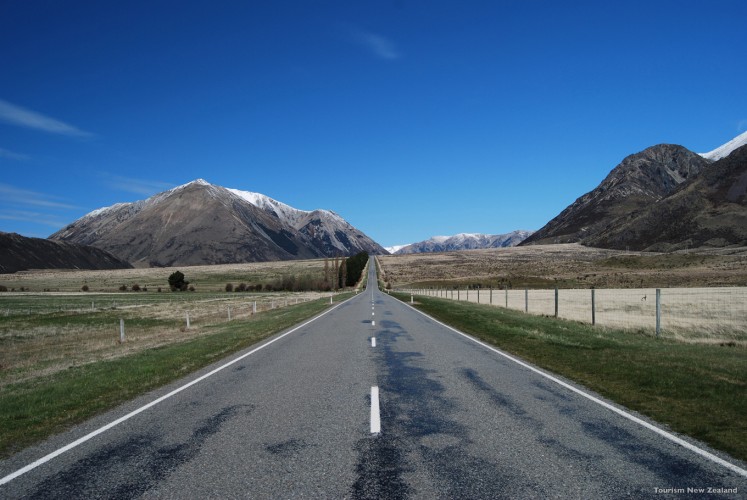 Arthur's Pass in New Zealand (New Zealand Tourism/File)
After months of research, Gwen and Yudha set a course for New Zealand's South Island, with plans to work their way up to North Island over 18 days in May and June. They made sure that they had access to a kitchen at almost every venue where they stayed for more than a couple of days.
The couple started their trip in Te Anau, a town on the South Island, on the eastern shore of trout-filled Lake Te Anau, and then drove way through the famous Milford Sound fjord and the resort town of Wanaka near Mount Cook National Park, before spending five nights on the lake in Queenstown, where they rented a bach, or beach house.
"It's so much fun cooking if you have the best produce and ingredients in your hands. With a little effort–we only brought olive oil, salt and pepper–we could have just the best steaks and roasts," Yudha said. Among the many dishes the couple concocted were lamb stews, lamb steaks and pork roasts, all served with winter vegetables.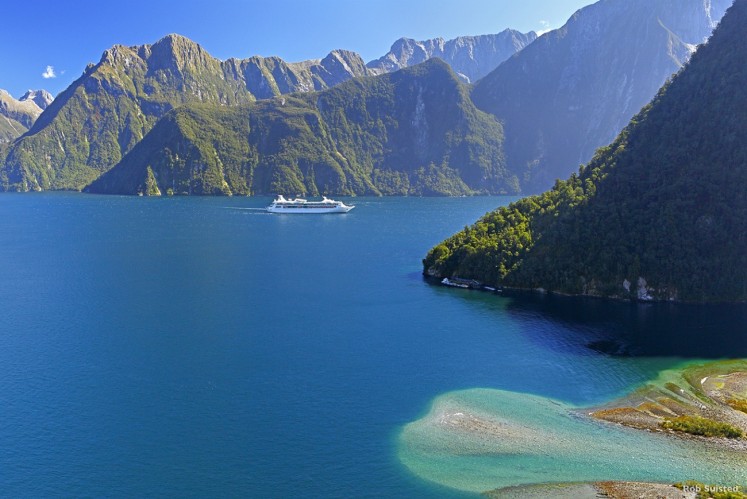 Milford Sound is bedazzling (New Zealand Tourism/File)
"It wasn't hard and expensive to look for places with kitchens all over the country, except those in remote areas. Airbnb is definitely your go-to service," Yudha added.
After Queenstown, Gwen and Yudha went to Christchurch, before taking the TranzAlpine Express to Greymouth and then continuing by car to the picturesque seaside town of Picton, the so-called Green Lip Mussel Capital of the World, where they enjoyed as much of the famous seafood as they could.
From Picton they made their way to Marlborough, where they spent three nights. Marlborough is a region at the northeastern tip of the South Island well known for its winemaking industry, and the Marlborough Sounds, an extensive network of coastal waterways, peninsulas and islands.
Read also: How being married can protect your heart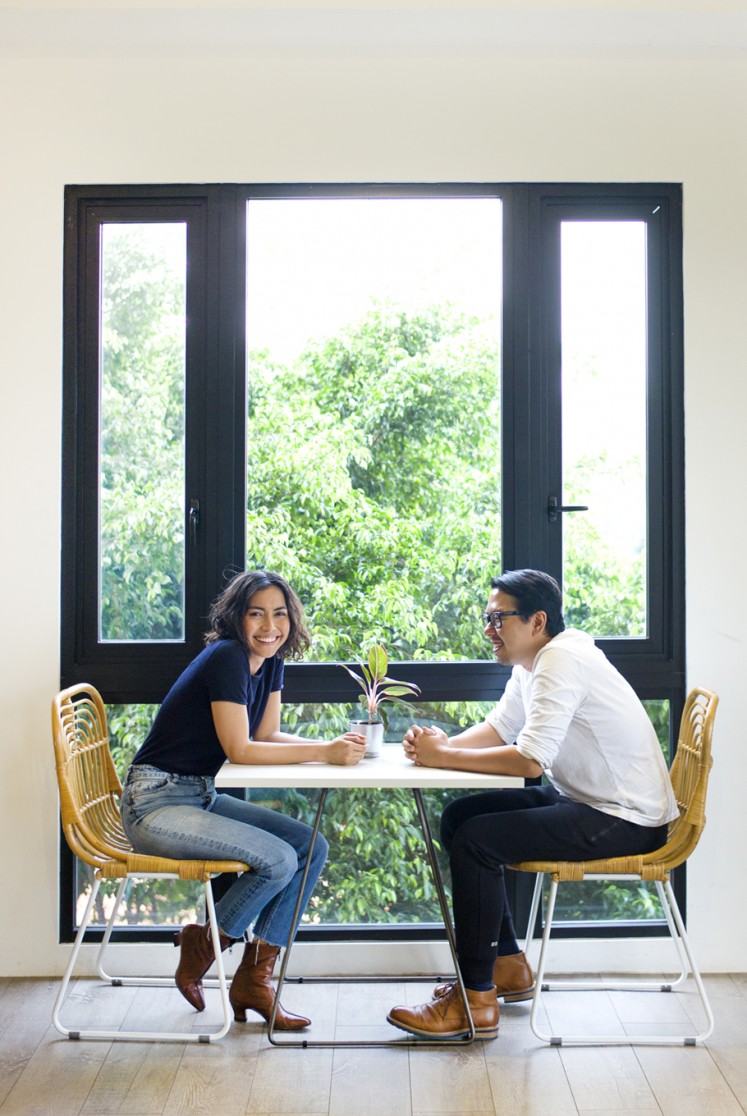 Gwen Winarno and Yudha Budhisurya (J+/Danny AW)
"We enjoyed great food in the vineyard restaurants in Marlborough," Gwen said. Yudha and Gwen then crossed to the capital of Wellington, on the North Island, staying there a night before going to Auckland where they spent their last three nights.
"New Zealand is truly best enjoyed on the road. Getting your car in one place and then returning in another is easy and not expensive," Yudha said.
"There was this one time where we made a random stop. I got out of the car and
started walking down the gravel path. It took me to this lake. It was absolutely quiet, not a single soul as around. I was so overwhelmed by the beauty and tranquillity that I couldn't help shedding tears of joy," Gwen said. "It was just so serene and calming."
Many times they packed a simple lunch before driving–all the better to make random stops on side of the road and just have a picnic outside, since the views everywhere were amazing, Gwen added. "Driving in New Zealand is also so much fun and enjoyable that one time I got too carried away and got a ticket for going a bit too fast."
The couple rented a Toyota Corolla to get around. "It's great for a couple like us. But we would love rent a camper van when we go back there with their kids. They have amazing scenes and facilities at camper van sites."
The 18-day trip was not enough. "We spent two weeks on South Island and we still feel we haven't seen enough. A month is maybe enough to cover everything," Yudha said.
Join the discussions