The future of travel: Worldliness, elegance and luxury
Christian Razukas

The Jakarta Post
Jakarta |

Sat, February 10, 2018

| 08:09 am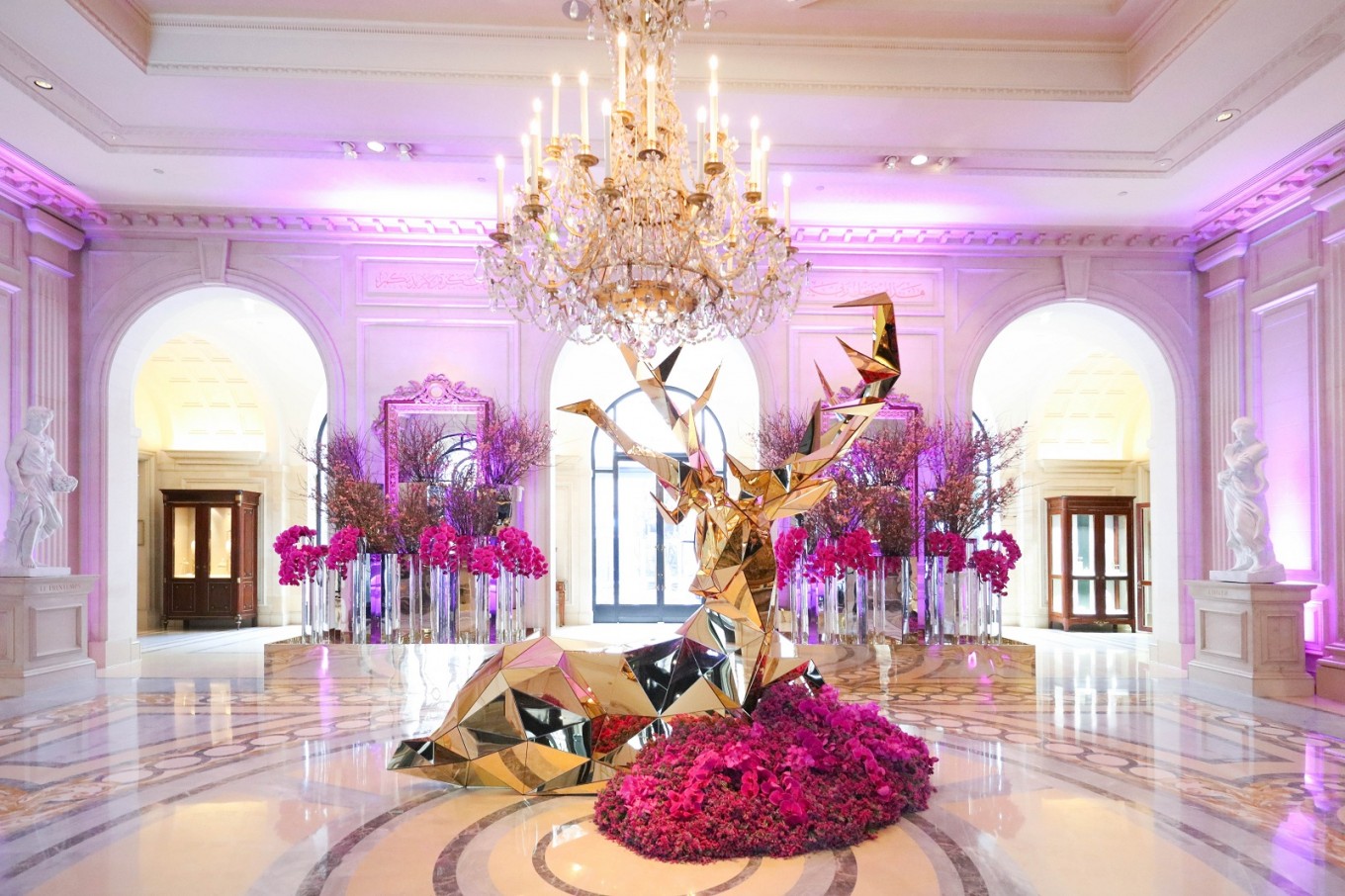 Four Seasons Hotel George V Paris' lovely lobby by Jeff Leatham (Four Seasons Hotel George V/File)
The Future of Travel is where J+ by The Jakarta Post speaks with luminaries in the fields of bespoke vacations, five-star hotels and Indonesian itineraries on the evolving world of travel–and tips for the contemporary voyager. Here's some print exclusive content for J+, which is currently available at newsstands.
Christian Poda worked in Four Seasons hotels in his hometown of Berlin, the US, Shanghai, the Maldives and Hong Kong. Now general manager of the Four Seasons Jakarta, Christian says that he's constantly excited to come to the hotel. "I could not see myself at an office, not interacting with people from all walks of life." In this edited interview, he discusses changes for five-star hotels and the business traveler.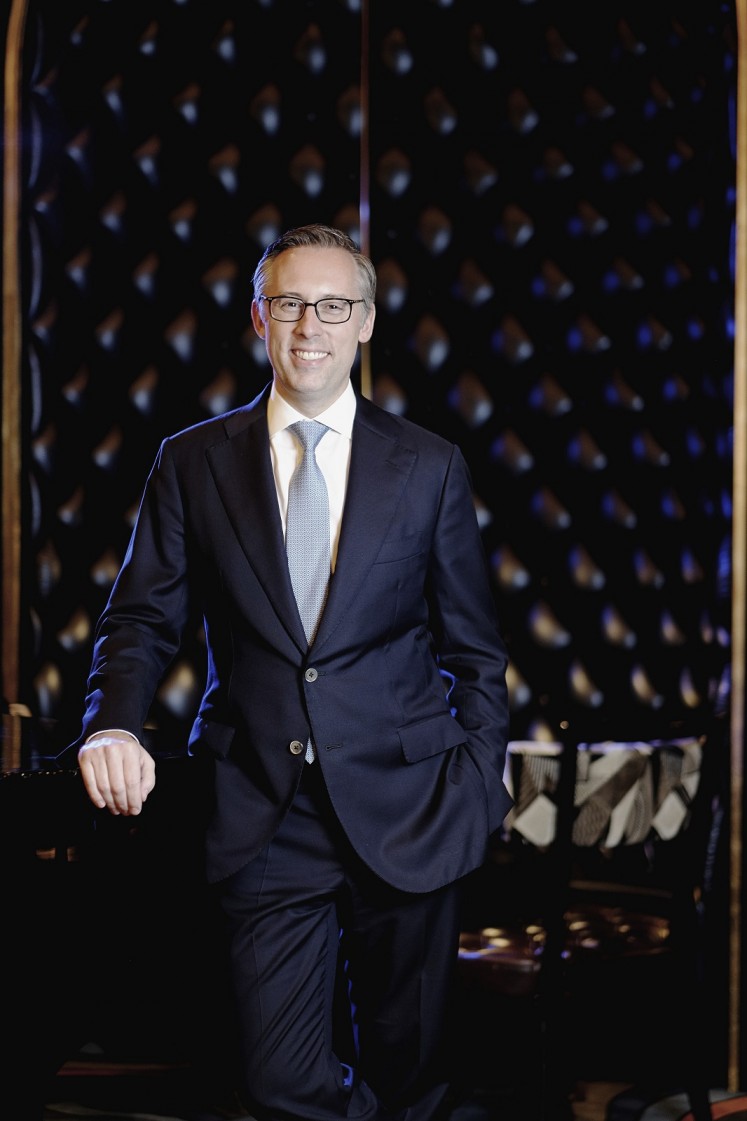 Christian Poda (J+/Dennie Ramon)
Hospitality is in Christian's DNA
At one point everybody in my family worked in a restaurant or a hotel, or in the case of my grandparents, operated one. I was always fascinated by hotels. I grew up in Berlin and there was the Grand Hostel, where I would always look in the lobby and see people coming in and out. That level of worldliness and international travel and elegance and luxury was a fascinating world to me.
What's the challenge of serving business travelers?
Every single interaction needs to be customized and personalized, because "cookie cutter" does not work anymore. We're teaching our staff to be aware and mindful of body language and tone of voice. Guests have different needs at 7 a.m. on a Tuesday morning than they do on Friday evening at 6 p.m. What mood is that person in? Can I be chatty? You have to be able to get the moment right.
Read also: The future of travel: Doing your vacation homework
So adaptability is key?
Great service–luxury service–means you are able to customize to whatever I feel or like at the moment. I see myself as a traveller. Increasingly, I like placing room service orders or housekeeping orders through the [Four Seasons] app because I don't like talking to anyone–but sometimes maybe I do have a question and that's when I want to pick up the phone. That is luxury service. You can never dictate what the customer will use. Sometimes they want to have a five-course, fine-dining meal and the next day they want to eat a hamburger but have a fantastic glass of wine with it.
How is technology changing the game?
Technology is a huge disruptor, but I also see that there's so much happening. There are so many apps. Occasionally people are tired of it. We need to be mindful. Four Seasons, as a company, we go with technology. But is our claim to be the most technologically advanced company in the world? Will you find, as in Tokyo, robots at check in? For the moment, that's not a Four Season thing. If it becomes a global trend, I find it very important that guests have options. People in general in a luxury hotel enjoy the human-to-human connection, but there will be moments where you don't want the human connection.
What about social media?
You hear from a lot of clients: They love it, they put it on social media; they don't love it, they put it on social media. We have a PR team that monitors it. We have dramatically increased the amount of information we're getting. You need to stay on top of it. Everyday I go on Instagram, and you can see the [Four Seasons Jakarta] location tag or the hashtag and see what people photograph. If you're crazy about customer service, you see that as an opportunity.
Your inspirations?
I read the Weekend FT religiously. I don't think I've missed one issue in the last 15 years. I love to read it for new restaurant concepts in London or New York. Travel is a big passion for me and my wife and we travel frequently, I would say at least 20 to 30 nights a year. Luckily most of that is pleasure. I find it very important to discover new things from a hotel perspective–to see new places, try new hotels, try new restaurants and try new locations. A new restaurant will do something different and you'll pick up an idea. [For example] the Four Seasons Paris probably has the best flower decorations of any hotel in the world. I've been following them on Instagram and I'm constantly forwarding photos of them to our florist.
Read also: Five travel trends to watch in 2018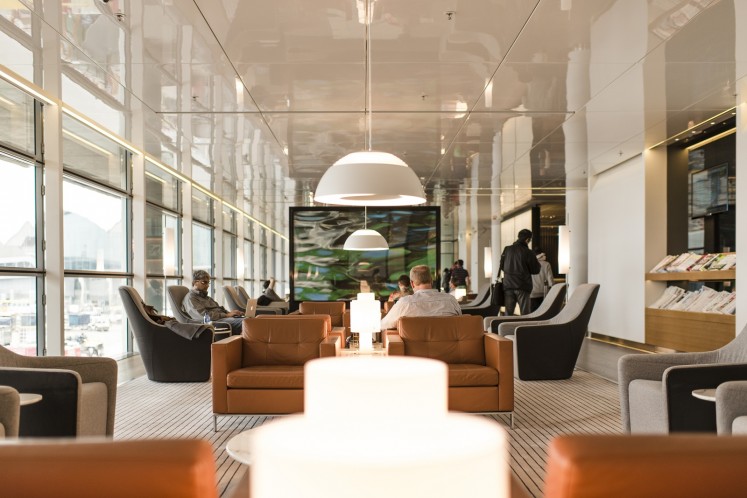 Hong Kong airport lounge (Hong Kong International Airport/File)
Fave airport?
If I have three hours to connect, usually I would hate that. In Hong Kong, I don't mind. The best lounge in the world is the Cathay Pacific Lounge at Gate 65. The design is modern, is elegant–it could be a luxury hotel. For one of my pre-flight rituals, at the cafe lounge they have a won ton soup and they also have a noodle in a peanut sauce called dan-dan mien. I always have to have it. There is also a Chinese restaurant called Tasty, which hands down has the best roast duck and fried rice that you can find at an airport.
Airline tips?
I always board early. I want to make sure my suitcase is in the bin. I hate stress and I hate heavy bags. I am not a travel snob when it comes to food. Just like I find it extremely boring to complain about Jakarta's traffic, I find it extremely boring if people complain about airline food. I actually think it's not that bad. Look, you're at 30,000 feet and its been heated up. Are you really looking for a culinary experience? I feel very sorry for you.
What's in your in-flight bag?
Noise-cancelling headphones. What's very important to me is I have a saline nasal spray–because it's dry in the air–and a good lip balm.
Recent travel discovery?
Toronto is a city with interesting architecture and food culture. Instead of arriving on a Monday [for a conference], I arrived the weekend before. I spent the whole day walking. A, it help me beat the jet lag a little and B, I got to see a new city–and isn't that what life is all about? Exploring!
Topics :
Join the discussions