Three common facets of Indonesian international schools
Jakarta |

Tue, February 28, 2017

| 04:55 pm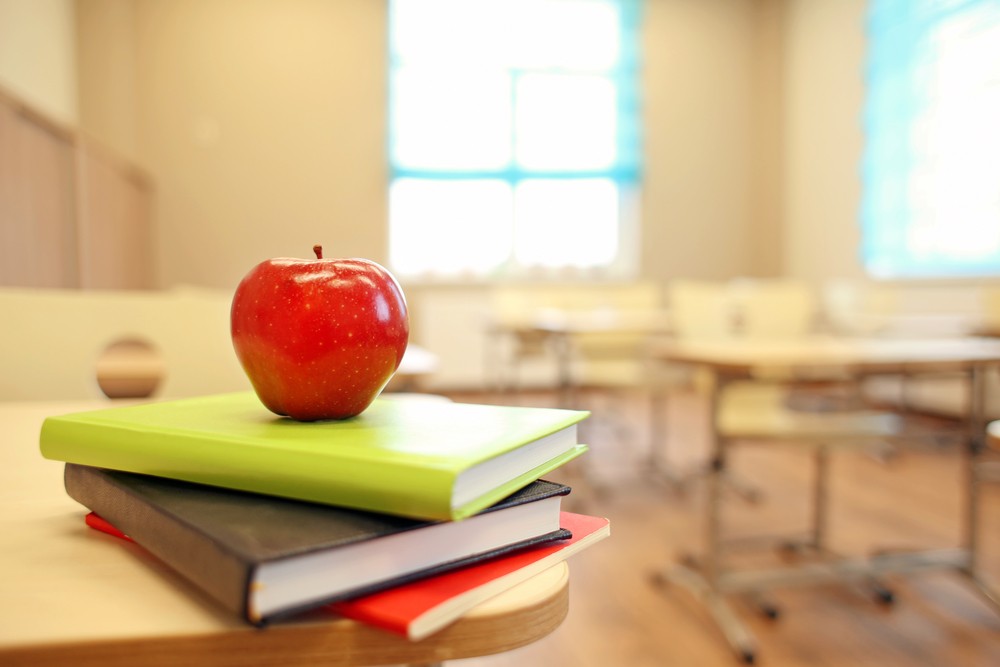 Education in Indonesia has undergone many diverse phases of change. One of the most notable developments in the 21st century is the growth of international and national plus schools throughout the country.  (Shutterstock/File)
Education in Indonesia has undergone many diverse phases of change. One of the most notable developments in the 21st century is the growth of international and national plus schools throughout the country.
For the past two decades, various international curriculums have found their way into schools in many parts of Indonesia. To name a few, Montessori, Cambridge, International Baccalaureate are curriculums that have been adopted by many schools, and such institutions have been rapidly swelling all over the country. Originally, these educational institutions were established to cater to the need for global education within the country. The parents who aspire for their children to experience overseas education no longer need to send their children abroad and be separated from them, because now schools with international standards are readily available in the country.
Of course, the tuition fees may not be affordable to just anyone. Due to the expensive tuition fees, which can be five times more than national schools, only certain classes or income group families can afford to send their children to these schools. Not only do the schools provide curricula with international standards, but they also often come with premium facilities like swimming pools, gymnasiums, café-like canteens and even horse-riding facilities. Some of the teachers are also 'imported' from various countries.
As an educator for the past 12 years in one of such schools, I have noticed a very huge dissimilarity between what I knew as education back when I was a student and education as it is now. A whole range of difference exists not only in the facilities and teachers' nationalities, but also in the types of students, parents, and even school systems.
Overprotected and overserved students
When I first taught at an international school, I was taken aback by the nature of the students. I find that students of these schools mostly have very high self-confidence and are outspoken. They are not afraid of teachers like students back in my school days. Conversations between teachers and students now are between two individuals of equal positions. They are free to express their opinions, jokes, likes and dislikes, as well as disagreements. It is not unusual that teachers are faced with students who like to challenge authority to the extent of being disrespectful and rude, treating their teachers as if the teachers were their nannies or drivers.
The outspoken nature of the students is perhaps indeed the desired result of the educational approach adopted in these school, which is more student-centered instead of teacher-centered. Students are deliberately encouraged to speak up, ask questions, debate, publicly present their work, and all these activities train the students to be more confident and outspoken.
Read also: Why Indonesians should write about Indonesia in English more often
However, it is the students' family backgrounds that may be responsible for their insolence toward authority figures. As mentioned above, students like this usually come from the middle-upper class who are used to being served, or even overserved, at home. They only need to get in and get off their private, billion-rupiah cars to go places. Their belongings will go with them without needing to lift a finger as someone else will carry their things for them. Without proper guidance from parents, these students tend to bring their bossy attitude to school.
Furthermore, intensifying competition among international schools may contribute to the fact that teachers in these schools must face more challenging students. With the surge in the number of international schools, some of these schools lack the privilege of selecting prospective student applicants. Because schools require students, sometimes they have no choice but to accept any student regardless of their behavior and attitude, as long as they can afford the tuition fees. It is a hard reality confronted by some international schools.
Another trait of present-day students is that they are slow to mature. When I see the 7th graders at school, I cannot help but think that they are more fit to be fifth graders. These teenagers always have their nannies and drivers around to help them carry their bags, musical instruments, lunch boxes, etc. When I questioned one of the 7th graders in my class why he did not bring his file, he replied that his nanny had forgotten to put it inside his bag. I was dumbfounded. These students are not children anymore, however they are still behaving exactly like children, greatly depending on their parents or caregivers. They have not left their comfort zone, where everything is provided for them. When they are held accountable for their acts, they quickly shift the blame to others.
This delay in maturing may stem from parents who are overprotective of their children. Children cannot go out by themselves nor can they do activities by themselves. They must always be accompanied to the point that they are never taught to be independent. It does make sense that parents nowadays are trying to protect their children as much as they can. Almost every day we are bombarded by horrible news about child abuse cases. There are more and more crimes victimizing children and it goes on at an alarming rate. Parents' protective nature must have been aroused and they may go overboard. Although there is nothing wrong with protecting children, these young people must also be trained to be independent, mature individuals because the fact is parents will not be with their children forever.
I have to emphasize that the descriptions above are indeed a generalization. Of course there are also students who are respectful, responsible, independent, and very mature for their age. However, a student with a complete good-trait package is rare to find.
Overinvolved parents
It is intriguing to notice the different attitudes of parents today, or perhaps it would be more accurate to say parents of international schools, from parents of two decades ago. From my experience teaching in three different international and national plus schools, I can safely conclude that these parents are generally more demanding. They are not reluctant to make a request to school as desired, such as to give their children a make-up test because the children are having a family vacation, or to arrange their children not to be in the same class as so and so, or to replace their children's teacher with another teacher, and many other petitions. Every day is a busy day for the principal or vice principal dealing with the parents and their pleas.
There are also parents who hold the school responsible for the overall education of their children as though the parents had no role to play at all. When they themselves are not able to control the misconduct of their children, they expect schools to work miracles of suddenly making their children obedient and respectful. Teachers are sometimes bewildered by these parents' expectations.
Read also: Teenage take on dealing with parents, generation gap
Perhaps the high school fees that parents have to pay make them feel they are entitled to partially manage the school. Unfortunately, this overinvolvement of parents again contributes to their children's delayed maturity, as they continue relying on their parents to get what they want. At the same time, learning from their parents, these students may also develop a sense of self-entitlement.
Having said that, I am obliged to acknowledge that there are many involved parents who are also very supportive and contribute a lot to the school. They have a positive mind-set, work well with teachers and participate in many school events. There kinds of parents are really a valued asset for the school.
It is worthwhile to note that the said characteristics of students and parents above are not specific to Indonesia. They are in fact global features. An American youth specialist, Tim Elmore, observes in his book "Generation iY" that in the United States, parents of this generation are involved even until their children become young adults and carry a job. It is not unusual now that during a job interview, the interviewee is accompanied by his or her parent. Some mothers even negotiate salary raises for their adult child. It may not happen in Indonesia yet, but who knows in the near future it will.
Unsettling school systems
For the lack of a better term, I would use the word 'system' here. The following phenomena are also common in international schools. Firstly, the tight competition among educational institutions in securing student enrollment has given birth to an undesired outcome, namely the deterioration of students' fighting spirit. In this era, students are no longer forced to study hard to obtain the highest grades possible because even with low grades they are able to gain acceptance into a not-so-bad school or university, as long as their parents have the finance needed. There is no more inner stimulus such as, "I need to get the highest mark so that I can get into my preferred university."
Read also: The peril of grade-chasers to education culture
It is an irony. Money that should act as a medium or facilitator to receive education has now become a hindrance for education to fully function. I have witnessed two of our students refusing to sit for the final examinations. When investigated, these students testified that they did not have to trouble themselves studying because even without exam results, they had already been accepted into a popular university.
What will happen to Indonesia's future generations if they lose the motivation and spirit to work hard starting from their school days? Experiences within the school walls are only the beginning of the real battle later in the society. What will happen if our next generation refuses to labor and relies on money as a way out of every problem?
It is not infrequently that I have heard complaints from teachers frustrated by unmotivated students. They do not do homework, they do not study for tests and they sleep in class. To them, studying hard is not necessary, because no matter what, in the end, they will inherit and be the successors of their parents' giant businesses, and so they come to school every day only to meet their friends and socialize. Schools have transformed into malls, places for teenagers to just hang out and have fun. A school is no longer a place to obtain knowledge and skills or to sharpen one's mind and character. It is no wonder that teachers feel their hard work is for nothing but pushing a sleeping elephant.
However, there are always exceptions, and my salute goes to those students from affluent family background, heirs of trillion-rupiah factories, hotels, and other businesses, who still work hard and take their studies seriously.
Secondly, I cannot help but be concerned over another disturbing aspect of this type of school, which is the lack of teaching about Indonesia – its history, geography and culture. Generally, schools with international curriculum do not teach Indonesian history or geography as one of their subjects. These schools, whose principals are sometimes expats, usually do not conduct a weekly flag ceremony like national schools do. As a result, the students very much lack understanding of their own home country. The only national day they know is Independence Day, while no one knows the dates of Youth Pledge Day, National Hero Day, National Awakening Day, and many others. Some do not even have any idea on how many years Indonesia was colonized by the Dutch or the name of Indonesia's first president and vice president.
It is ironic that Indonesian students know more about other countries than they do about their own country where they were born and raised. How can the spirit of nationalism and patriotism be instilled in them, if they do not have enough awareness of this republic, and if nothing about this country takes root in them? Perhaps that is why Indonesia is experiencing 'brain drain.' A good number of students from these schools usually continue their studies overseas, and many may choose to live abroad after graduation, never to return home to contribute to the advancement of their motherland.
The challenge here is for local teachers or even schools to be able to, as much as possible, introduce the richness and reality of our country to the students so that they may have a sense of rootedness in their home country. When their love and concern for their country grow, they will want to offer what they have for the nation's overall enhancement.
The trend of schools embracing other or more than the national curriculum perhaps will continue to grow as technology advances on and the world becomes more global. As with any other development, there are always pros and cons. With the new sets of attitudes from students and parents and the new systems, there are new challenges as well as opportunities. However, with time and with awareness of what and how to improve, we hope there will be real progress made as parents, schools and society work together in realizing what Indonesian education should be. (kes)
---------------
Interested to write for thejakartapost.com? We are looking for information and opinions from experts in a variety of fields or others with appropriate writing skills. The content must be original on the following topics: lifestyle ( beauty, fashion, food ), entertainment, science & technology, health, parenting, social media, travel, and sports. Send your piece to [email protected] For more information click here.
Disclaimer: The opinions expressed in this article are those of the author and do not reflect the official stance of The Jakarta Post.
Join the discussions