ART Hospitality provides opportunity for youths in hospitality industry
Ni Nyoman Wira

The Jakarta Post
Jakarta |

Wed, March 7, 2018

| 07:37 pm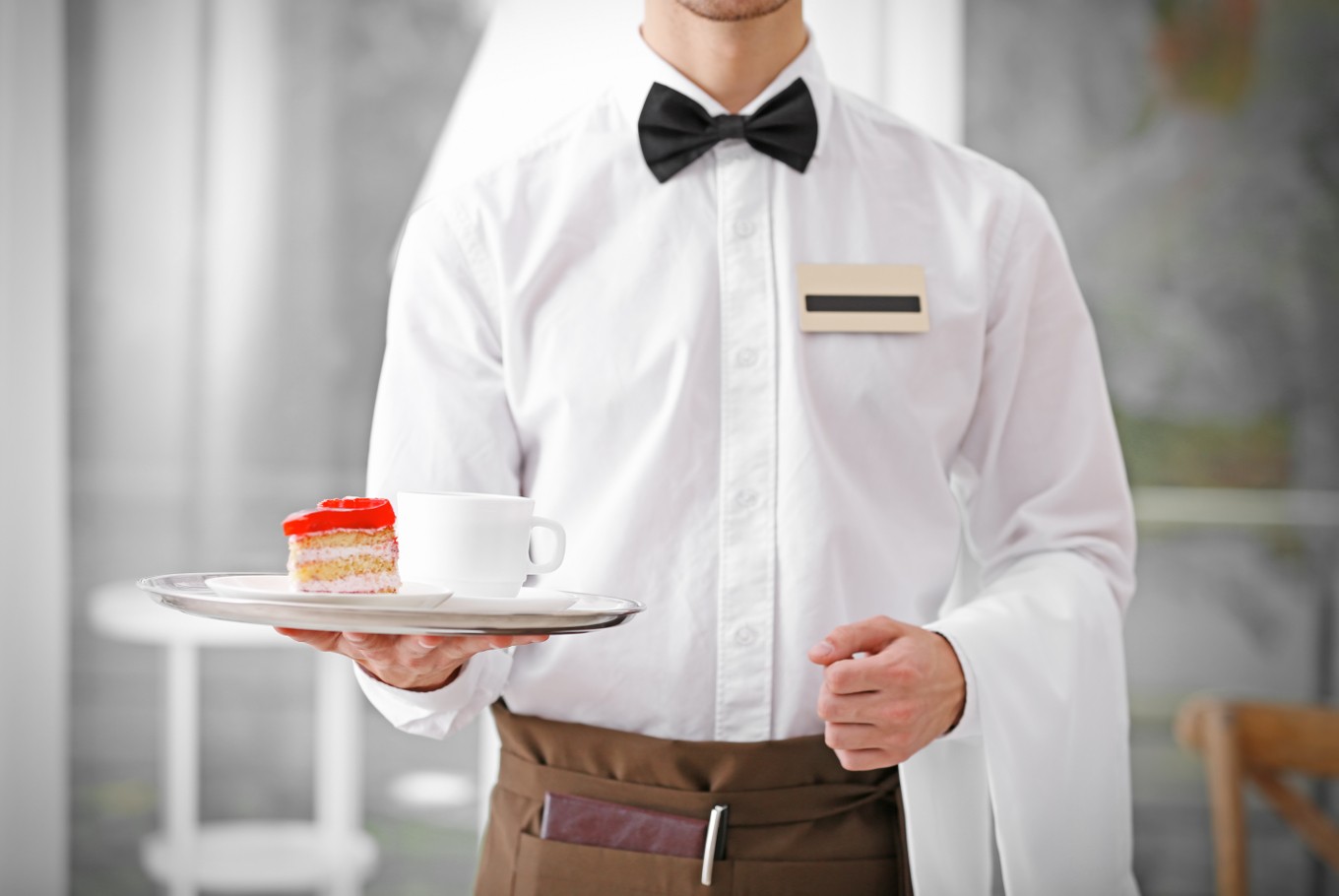 ART Hospitality is a program for youths who have the passion and willingness to learn about hospitality. (Shutterstock/File)
For Mina, whose educational background is in finance, hospitality is a whole new world for her as it is more than just serving a plate in front of customers or escorting them to their seats. "We have to learn how to smile and be sincere," Mina said.
Mina is a student at ART Hospitality, a community-based vocational training program for youths who have the passion and will to learn about hospitality. Initiated by senior high school student Samantha Hartono in December 2017, the training takes three to four months, tuition-free.
Samantha herself made the learning modules based on her internship experience in a hotel in Jakarta, where she was placed in all departments. Her passion and experience of being supervised by industry experts also gave her the means and energy for the hard work.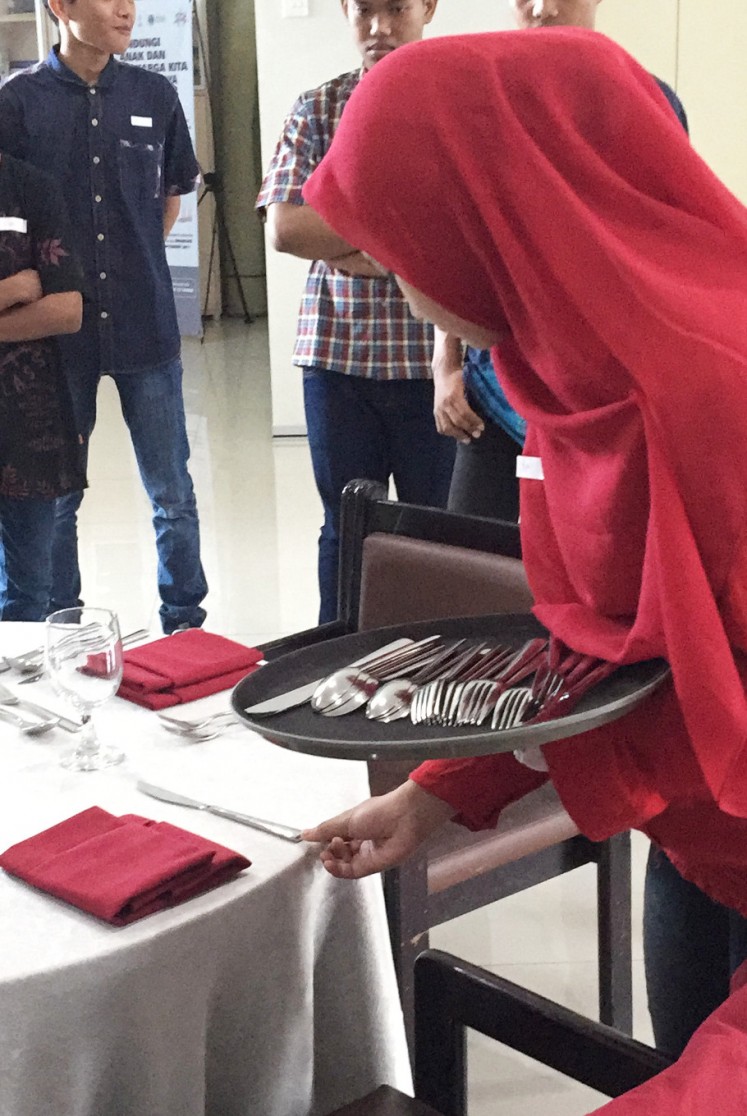 A program participant learns to set a table. (ART Hospitality/File)
"I felt the need to create ART [Hospitality] because if you look at Indonesia nowadays, the STEM [science, technology, engineering and math] vocational training programs are available everywhere around Indonesia," Samantha explained to The Post. "I thought we are not focusing enough on the non-STEM skills, such as having empathy, being compassionate, serving others and doing everything with our heart. ART Hospitality allows the youths, especially those who are entering the work force, to enhance their non-STEM skills."
Samantha's concern about the hospitality industry has only grown since she was little. "I kept on seeing and hearing news about labor force overseas being abused and mistreated. So I began to wonder what it was all about, especially Indonesian labor force that makes people mistreat them," she said. "When I talked to relatives and friends, I found that these youths – they don't have the hospitality skills that the overseas employers are looking for."
Read also: UNICEF grants funding award to youth movement in Indonesia
There are many activities in ART Hospitality. Its first batch which consists of 16 to 18 participants, focuses on foods and beverages, ranging from how to serve the customers to plating and folding napkin. "In the future, we'll also have other modules for soft skills, for instance on how to empathize with guests, and handle issues such as guests' complaints," Samantha said, adding that she received the funding from her school where students are allowed to apply for funding.
Those who are interested in studying at ART Hospitality can enroll even without any hospitality background. But they have to at least graduate from junior high school. Moreover, the institution is also open for those who are interested in further exploring the industry.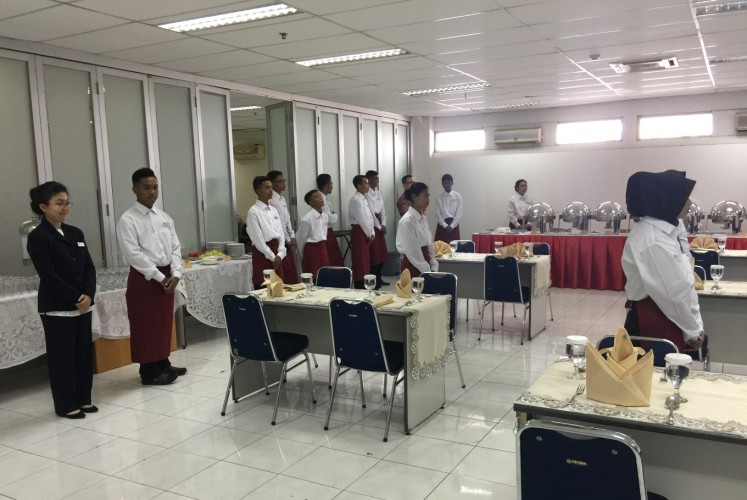 Samantha (left) poses alongside other participants of ART Hospitality during a practice event on Jan. 13 in North Jakarta. (ART Hospitality/File)
If the students wish to work in the hospitality industry after the training, Samantha said she would help provide part-time jobs for them.
For now, ART Hospitality still rent rooms for their classes, but Samantha hopes that in the future they will have a small shop-house. In addition to that, ART hospitality aims to provide more opportunity for youths, especially with part-time jobs in restaurant and hotel chains during weekends.
Samantha also hopes that the students will be able to enhance their non-STEM, hospitality skills. And for whatever professions they choose at the end of the day, they can still apply hospitality skills into their workplace, and eventually improve Indonesia's service industry. (mut)
Topics :
Join the discussions