UNICEF grants funding award to youth movement in Indonesia
Ni Nyoman Wira

The Jakarta Post
Jakarta |

Tue, January 16, 2018

| 12:35 pm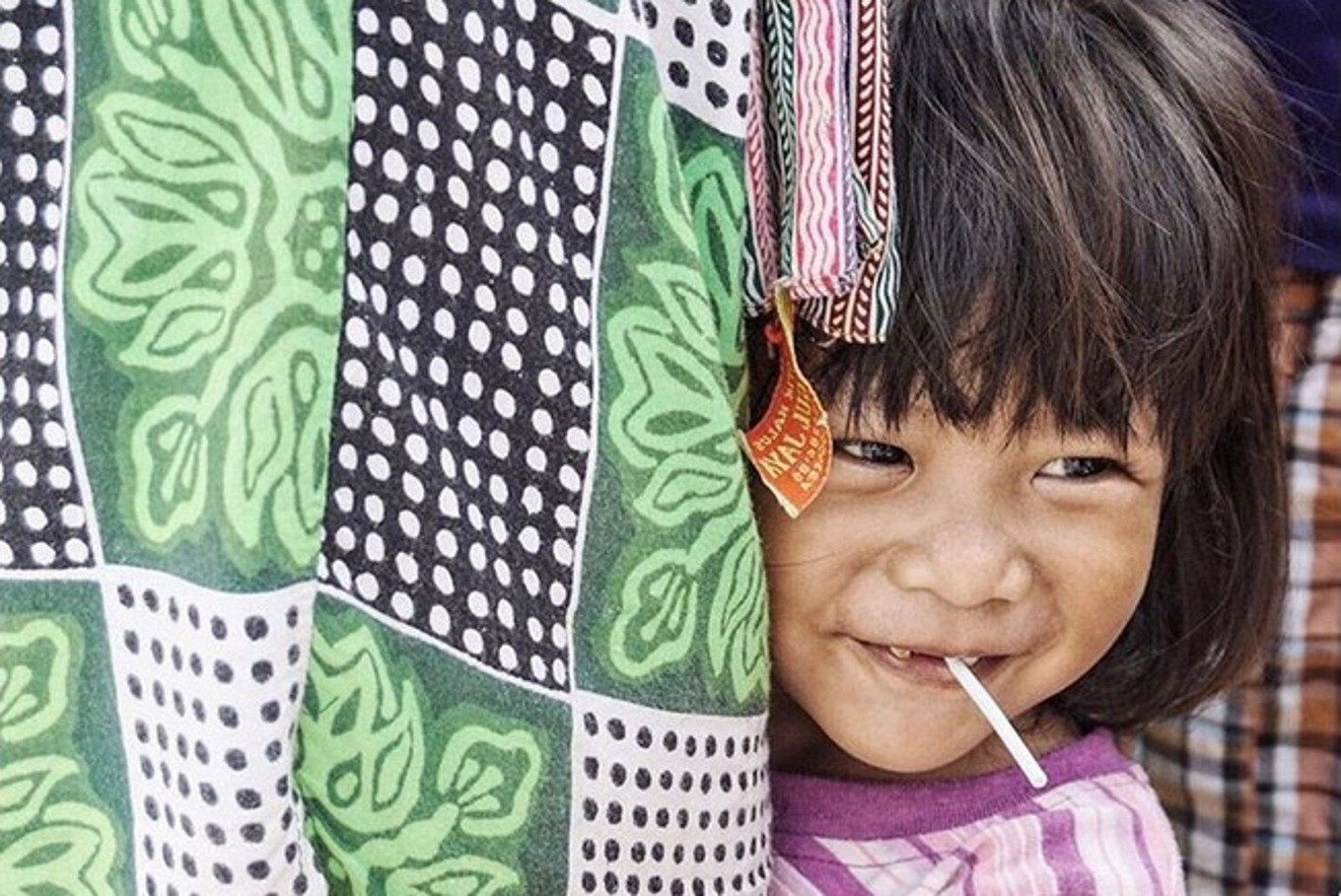 Poppy, who lives in Tanah Abang, Central Jakarta, sucks on a lollipop. (instagram.com/streetizens/File)
Youth-led movement Streetizens is one of two organizations worldwide that were selected by UNICEF to receive the San Marino-Alexander Bodini Foundation Children's Award. The funding award aims to support youth-based organizations in promoting children's rights.
Inspired by photoblog Humans of New York, Streetizens intends to break the stereotype of children who live in Jakarta's slums by using film and social media. It also aims to improve their living standards through education. Currently, Streetizens consists of around 60 students coming from four different schools in Jakarta, such as Sekolah Pelita Harapan, Jakarta Intercultural School, Bina Bangsa School and Springfield.
"Streetizens' philosophy is in line with what UNICEF stands for in Indonesia — equality," said Valerie Crab, innovation lead at UNICEF Indonesia, during Streetizens' New Year's Celebration on Saturday in North Jakarta. She later added that both organizations have the same vision to break the stigma and make the voices of the children heard. Moreover, the grant itself lasts for a year.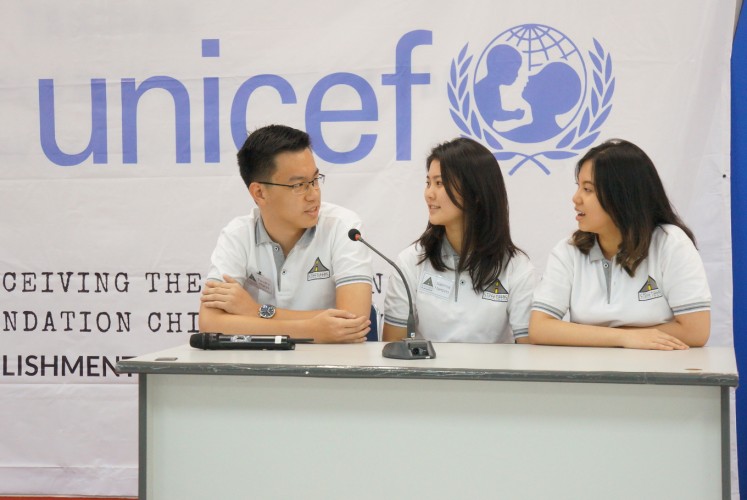 Some of the core members of Streetizens, Timothy Sam Wijaya (left), Sabrina Hartono (center) and Felicia Widjaya, talk about their organization. (JP/Ni Nyoman Wira)
"We're really honored to be recognized by UNICEF; [it's] such a prestigious recognition," said Sabrina Hartono, one of the core members of Streetizens.
At the same time, they also partnered up for the U-Report initiative, which is UNICEF's social messaging tool that enables "U-Reporters" (users of the platform) to speak out about certain issues and participate in policy and decision-making processes. Some of the topics covered are job skills and how to handle epidemics. Prior to Streetizens, UNICEF has also worked with other student organizations for U-Report, such as AIESEC. The initiative is open for youngsters to join.
Founded in 2015, Streetizens has visited Tanah Abang in Central Jakarta, Pulo Gadung in East Jakarta and Muara Baru in North Jakarta. Several of the movement's weekly activities include teaching the children math and English. They also emphasize the importance of improving the children's life skills and character development. Each session lasts for two hours, which includes an ice-breaker at the beginning and a closing session at the end.
Children should be at least 5 years old to join the activities. "Actually, there are many younger children, but if they don't yet have the capability to understand the lesson that we hold […], they will be confused and they won't enjoy the activity," Sabrina explained, adding that they teach more than 160 children in total.
In the beginning, Streetizens used their private funding to continue the movement. They also actively joined school bazaars by selling food in a booth to raise funds.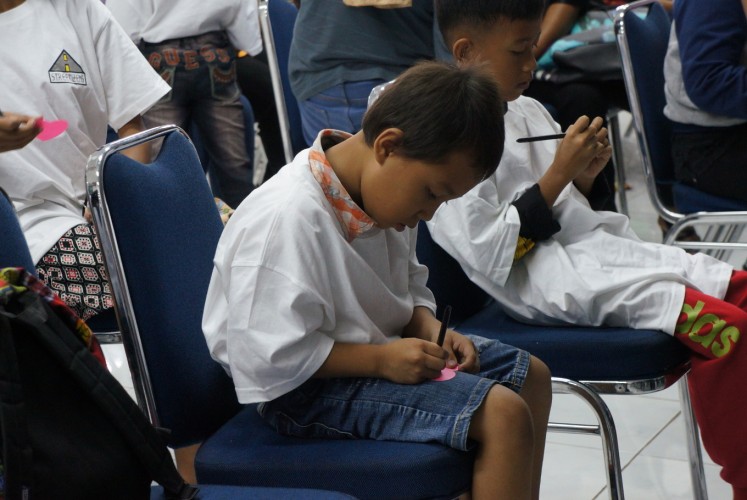 A child that was invited to Streetizens' New Year's Celebration event at Wisma ADR in Penjaringan, North Jakarta, on Jan. 13 writes his wish for the new year on a piece of heart-shaped paper. (JP/Ni Nyoman Wira)
Timothy, another core member of Streetizens, said for now they would rather focus on Pulo Gadung and Muara Baru first. "But then in coming years, if we have the resources to expand, we will definitely do that," Timothy said. They also will make a documentary series that will be uploaded to YouTube every three months starting from April.
Those who are interested in participating in the movement or starting their own Streetizens in their school can visit its website. (asw)
Topics :
Join the discussions