ITB students devise cheat-detection system
News Desk

The Jakarta Post
- |

Fri, June 8, 2018

| 04:30 pm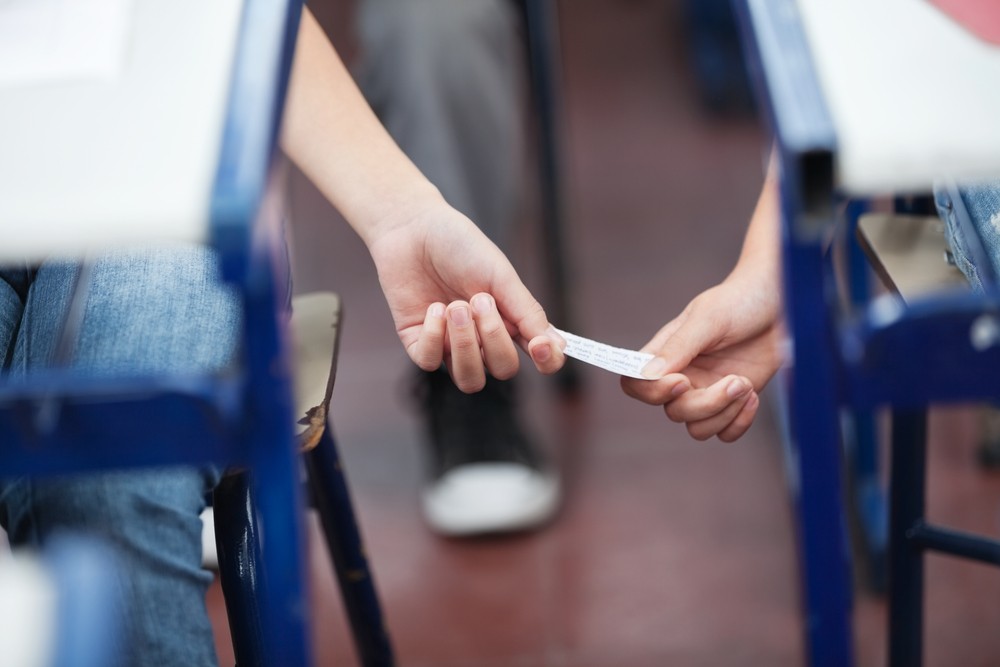 The EXAMINER detects body gestures based on joint movements recorded by a sensor called Kinect Sensor, normally used in video games that use players' body movements. (Shutterstock/-)
Three students from the School of Electrical Engineering at the Bandung Institute of Technology (ITB) have devised a digital examination supervision system called EXAMINER, which is claimed to be able to detect cheating in exams. The system was exhibited at the Electrical Engineering Day 2018 event on May 22 to 24.
Hendra Putra, Salman Abdillah and Reza Wahyu Kumara worked on the system for four and a half months as their final year project, as reported by Antara News Agency.
"Exam supervision is not thoroughly carried out, which is one of the reasons behind our project," said Hendra Putra, whose main interest is in image processing technology.
"Every supervisor must have the ability to recognize all kinds of cheating methods during exams. Sometimes supervisors miss certain kinds of cheating," he adds. Hendra also points out that fatigue and boredom experienced by exam supervisors are also reasons for them missing acts of cheating.
The EXAMINER detects body gestures based on joint movements recorded by a sensor called Kinect Sensor, normally used in video games that use players' body movements.
Salman Abdillah said, "Kinect Sensor is able to record body movements like finger motions, hand and head movements."
Read also: Malang students develop glasses with money sensor to help the blind
The limitations of the Kinect Sensor in object detection is supported by a subsystem called You Only Look Once (YOLO), which is able to identify objects that are recorded using four cameras in a 4 by 4 meter room.
"YOLO can also detect a hand that is holding paper in a fist," he added.
After being identified by Kinect Sensor and YOLO, another subsystem called RabbitMQ will send an image to the exam supervisor.
"The image is sent to the supervisor within one or two seconds. We can say it is a real-time system," Salman said.
EXAMINER has 94 percent accuracy after 200 tests and can be used for up to three hours. However, it still has several limitations such as a limited range of detection and issues with room lighting, installation location and camera location.
"The light in the room and the installation angle of the IP camera affect detection. And for now, the EXAMINER is only able to detect six objects," said Salman. (asw)
Join the discussions