Earthquake mitigation song seeks to spread awareness among children
News Desk

The Jakarta Post
Jakarta |

Sun, October 7, 2018

| 09:06 am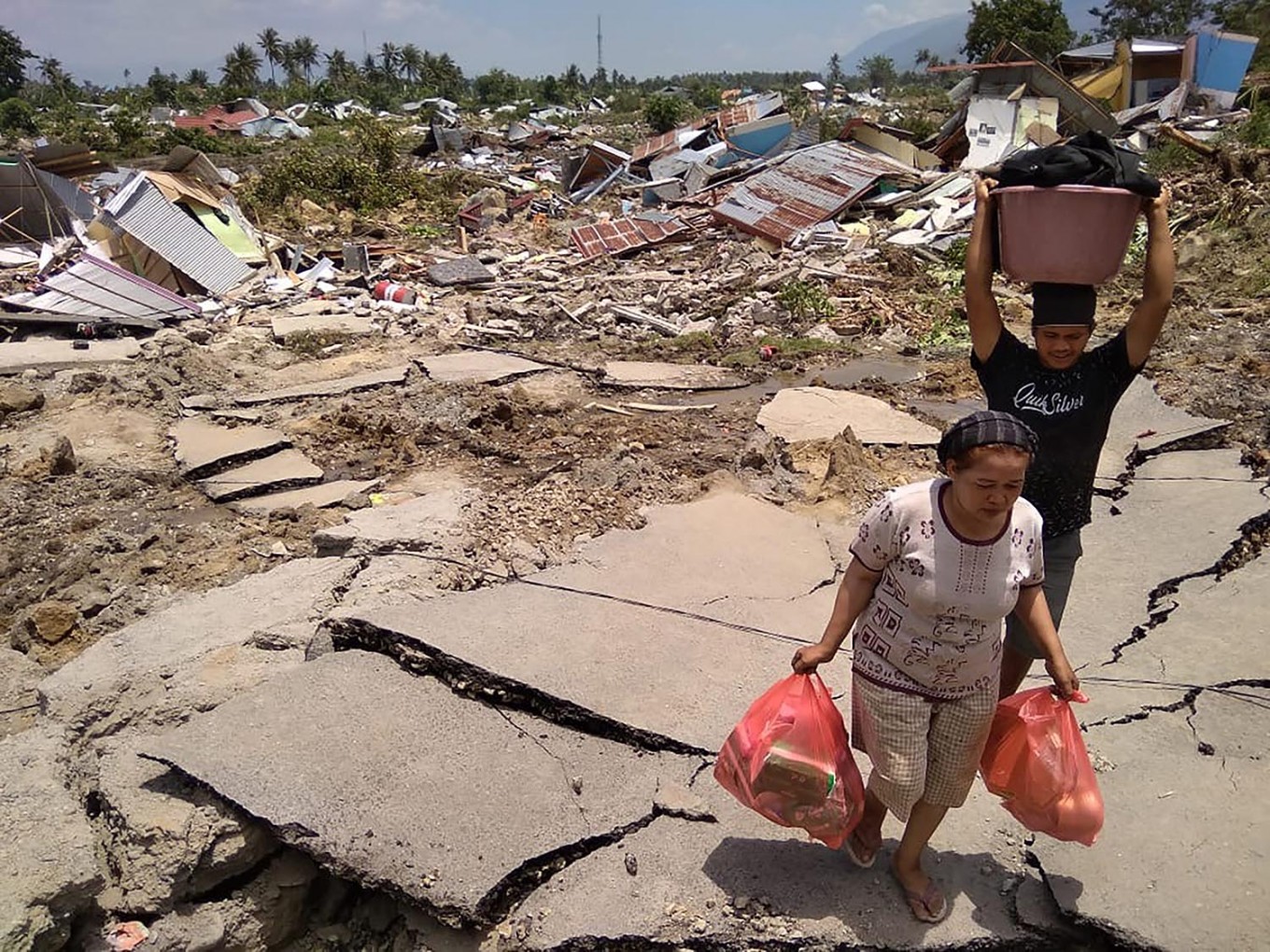 Residents salvage belongings after a 7.4-magnitude earthquake and tsunami hit Palu, Donggala and Mamuju in Central Sulawesi on Sept. 29. (AFP/Muhammad Rifki)
Recently, an earthquake and tsunami shook the cities of Palu and Donggola in Central Sulawesi, claiming more than 1,400 lives, injuring even more victims, as well as damaging thousands of homes.
In the past, earthquakes and tsunamis have also occurred in other regions, such as in Aceh and Yogyakarta several years ago.
With Indonesia sitting on the Ring of Fire, making the archipelago prone to natural disasters, the Meteorology, Climatology and Geophysics Agency (BMKG) along with the Indonesian Institute of Sciences (LIPI) had in 2016 created a song on mitigation efforts called "Mitigasi Gempa Bumi" (Earthquake Mitigation).
Read also: How you can help Palu earthquake victims
The song was made into a video and uploaded on YouTube, in an effort to inform the public, especially children. Uploaded on the BMKG Padang Panjang account, the song is just under three minutes-long and has garnered over 12,000 views.
The song adapts an instrumental melody from the song titled "Becak" (Rickshaw) that was created by Ibu Sud, with lyrics changed to use the words by LIPI's Geotechnology Research Center head Eko Yulianto.
"The song is actually by Eko Yulianto. BMKG Padang Panjang focused more on the visuals," Mamuri, BMKG's data division head, told kompas.com recently.
The song opens with lyrics that translate to the following:
"Living in Indonesia,
Together with many earthquakes,
Tsunamis also exist,
In the village and in the city,
Let's be alert,
So we would all be safe,
Quickly understand the signs."
Eko said the song was released to alert children about what steps to take when earthquakes and tsunamis strike.
"I wrote the lyrics in July 2016. At the time, I was doing research in Pangandaran and thought of composing children's songs." (liz/kes)
Topics :
Join the discussions