'#AkuSiapBersikap' uses art to fight against hoaxes, hate speech
Ni Nyoman Wira

The Jakarta Post
Jakarta |

Mon, December 3, 2018

| 10:01 am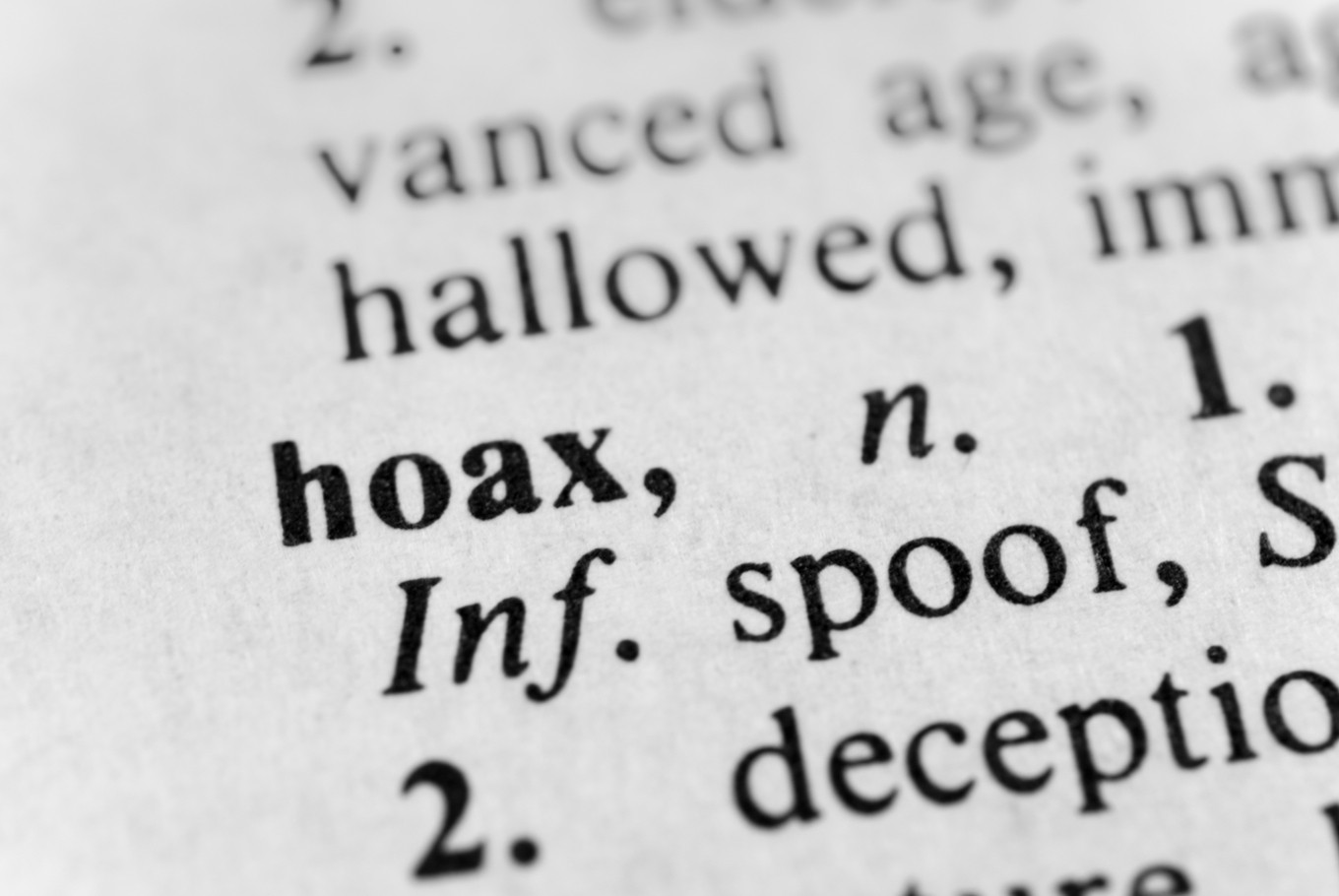 Hashtag 'AkuSiapBersikap' aims to encourage younger generations to reject hoaxes and hate speech through art. (Shutterstock/File)
#AkuSiapBersikap (I'mReadyToTakeAStand) is a campaign to fight against hoaxes and hate speech among the younger generations.
Launched on Thursday, Nov. 29, at Budi Luhur University in Tangerang, Banten, the campaign involved five Indonesian artists, namely photographer Ng Swan Ti, who showcased her works under the Rumah Masa Kecil (Childhood Home) exhibition; comic artist Sheila Rooswitha, who created comic strips about hoaxes and hate speech in daily life; muralist Marishka Soekarna, who created a mural entitled "Perbedaan bisa Dikepangkan" (Differences can be Interlaced); musician Istiqamah "Is" Djamad or Pusakata, who released a song entitled "Satu" (One); and director Bani Nasution, who screened his 2016 documentary Sepanjang Jalan Satu Arah (Along the One Way).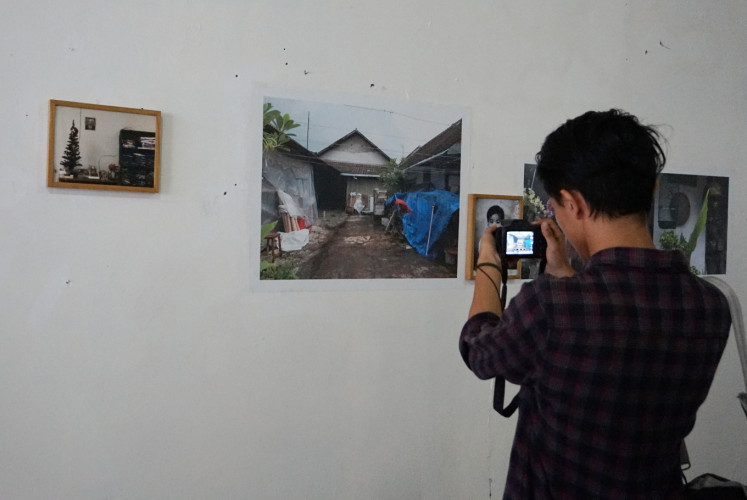 A photographer takes a photo at Ng Swan Ti's 'Rumah Masa Kecil' (Childhood House) exhibition at the launch of the #AkuSiapBersikap campaign on Nov. 27 at Budi Luhur University in Tangerang, Banten. (JP/Ni Nyoman Wira)
Ng Swan Ti's Childhood Home exhibition is part of her personal project called My Name is Ng. She is known for using photography as a way to explore elements of identity. The exhibition showcased images of Ng's family house in East Java, which was invaded in October 1998 when rumors of dukun santet (black magic shaman) circulated. The exhibition is open to the public until the end of December.
"There are two sides to photography. One side is used by people to spread false news, while the other is used to spread a positive message," Ng told The Jakarta Post on Thursday at Budi Luhur University in Tangerang, Banten. "I suggest that people not instantly believe what they see and check its credibility."
Sheila Rooswitha's comic strips were published on social media. "The title still uses the hashtag #AkuSiapBersikap. It's about daily life situations that could trigger the spread of false news," said Sheila after the launch. "It won't contain any political elements."
Meanwhile, musician Istiqamah "Is" Djamad created "Satu" based his work on false information. "We've been quiet for too long, it's time for us to speak up about it," said Is. "The song is about our differences, which can make us strong, and we have to unite because we're different."
#AkuSiapBersikap is a collaborative work involving Tifa Foundation, the Indonesia Art Coalition (KSI) and the In-Docs documentary film initiative. Amelia Hapsari, director of In-Docs, said that works of art, including documentary films, were the right way to appreciate and understand differences.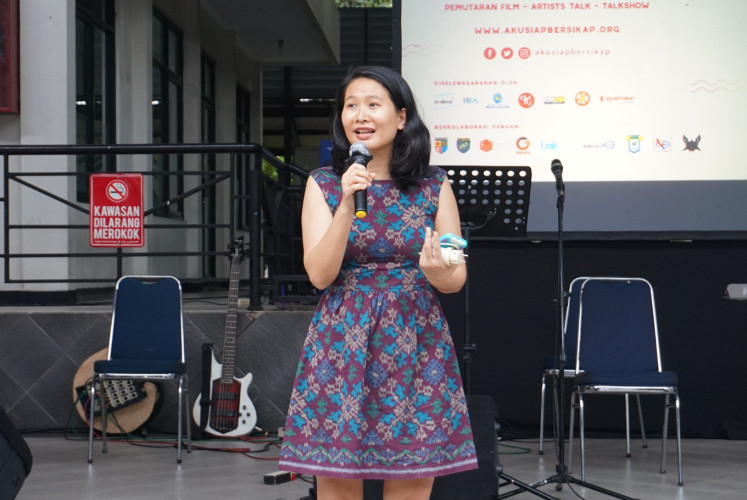 Amelia Hapsari, director of In-Docs, gives a speech at the launch of the #AkuSiapBersikap campaign on Nov. 27 at Budi Luhur University. (JP/Ni Nyoman Wira)
"It is important that the young generation, especially the ones who will determine the nation's destiny in the 2019 general election, maintain tolerance and diversity," said Amelia, adding that she hoped they would be more critical with information they received. "Hopefully, there will be more universities that join our campaign." (wng)
Join the discussions