Overlooked Indonesian weaponry manufacturer slowly appears on world radar.
by Anton Hermansyah
---
The Pindad SS1-V1 left not only a definite hole in the US Marine Corps' body armor, but also a big impression on participants of the recent Rim of Pacific joint military training in the Kaneohe Bay Marine Corps Base, Hawaii.
Admiration for the Indonesian-made assault rifle was sparked during a zeroing test on July 10. A zeroing test, conducted at a range of 25 meters, measures the power of each participating corps before the joint training begins.
Major Indra Fauzi Umar, who was among delegations of 28 countries at the joint training event, said Indonesia was put in one group with the US, Australia and New Zealand during the test. The US Marine Corps brought the M4 with them and Australia the Steyr AUG, while New Zealand retreated from the test.
According to him, the plate in the body armor vest is 1.75 centimeters thick. The M4 and Steyr AUG were only able to bend the plate, but failed to penetrate it. However, the SS1-V1 did the job successfully, leaving a hole in the plate.
"The news quickly spread to other participants, who immediately lined up to try our rifle," he proudly told The Jakarta Post at the weapon's factory in Bandung on July 13.
Pindad manufactures SS1-V1 since 1991 after securing a license from Belgium Fabrique Nationale d'Herstal (FN Herstal) in 1984. The rifle is based on the FN FNC developed between 1975 and 1977. Since then, Pindad has created five variants of the rifle and subvariant modifications.

The state-owned company's president director, Silmy Karim, wore a proud smile when handing over a 5.56 millimeter caliber SS1-V1. "This is the one that recently created a shock in the US. It is actually an older generation," he said.
After further development, the firm created the SS2 in 2006. The predecessor also gained respect in the region, as it helped Indonesia win an annual shooting competition, the Australian Army Skill at Arms Meeting (AASAM), every year from 2008 to 2016.
Indonesia also secured the first place in May 2016 among 18 Asia Pacific countries with 23 gold, 13 silver and nine bronze awards. "And in July we just launched its latest generation, the SS3, which has higher accuracy and is more comfortable," Silmy said.
Indonesian marines officially use the rifle, matching the gun with a particular type of bullet.
"Unlike a ordinary bullet that only leaves a hole in the target, Pindad's bullet swirls after being shot and thus can tear up the flesh. It is a big sin when you shoot an enemy in a war but fail to kill him instantly and leave him dying slowly," Silmy said.
Dutch's legacy
Pindad's roots can be traced back to 1799 during colonial times when the Dutch Eastern Coast Governor Frederik Jacob Rothenbuhler set up the Artillerie Constructie Winkel workshop in Surabaya, East Java.
Located in Japan Village, south of Tanjung Perak Port, the workshop's function was limited to repairing broken weapons. Herman Willem Daendels upgraded the workshop into a weaponry factory in 1808 after he took over the baton of Dutch East Indies governor-general.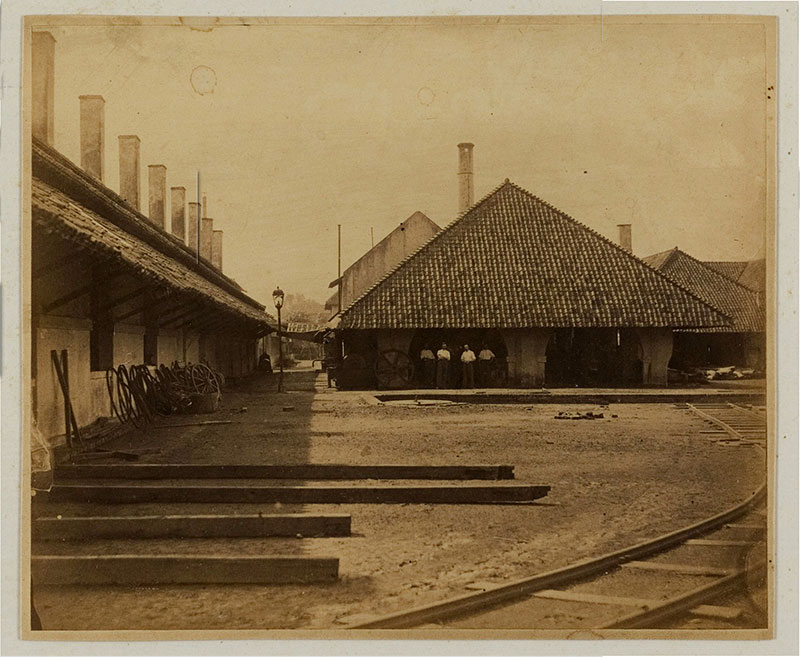 Workers stand beneath an awning at Artillerie Constructie Winkel in Surabaya, East Java, around 1890. (Collection of Universiteit Leiden's Royal Netherlands Institute of Southeast Asian and Caribbean Studies, KITLV)
The strategic measure was taken as the Netherlands faced threats in its colony, not only by local fighters, but also the British. History dubbed the era as the Anglo-Dutch Java War (1810-1811), where the Netherlands fought the UK on the Island of Java.
For that purpose, Daendels established a canon factory named Projectile Fabriek in Semarang, Central Java, along with the chemical laboratory. He even converted a kitchen utensils factory into a weapons factory in Gresik, East Java, while building a munition factory in nearby Ngawi.
Meanwhile, the existing Surabaya factory was upgraded. The number of the employees was doubled to 1,275, including Javanese — but under tight supervision by European engineers.
However, his efforts proved futile against Britains maritime might.
In 1810, a strong British East India Company (EIC) expedition under Gilbert Elliot, first earl of Minto, governor-general of India, conquered the French islands of Bourbon (Réunion) and Mauritius in the Indian Ocean and swept the Dutch East Indian colonies at Molucca Islands.
Elliot then captured Batavia (today's Jakarta) in August 1811 and forced Daendels to surrender at Semarang on Sept. 17, 1811. Java, Palembang (in Sumatra), Makassar and Timor were ceded to the British.
Appointed as lieutenant governor of Java, Thomas Stamford Raffles (1781–1826) ended Dutch administrative methods, liberalized the system of land tenure and extended trade. However, it lasted only five years, before the British returned Java and other East Indian possessions to the Dutch as part of the accord ending the Napoleonic Wars.
In 1850, the Dutch colonial government set up an explosives factory called Pyrotechnische Werkplaats in Surabaya. A year later, both Pyrotechnische Werkplaats and Artillerie Constructie Winkel merged into one company with the latter as surviving identity.
However, in 1898, the government started to move the military industry one by one to Kiaracondong, Bandung, West Java. The defeat in the Anglo-Dutch Java War taught the Dutch to move their arsenals as close as possible to the capital city of Batavia.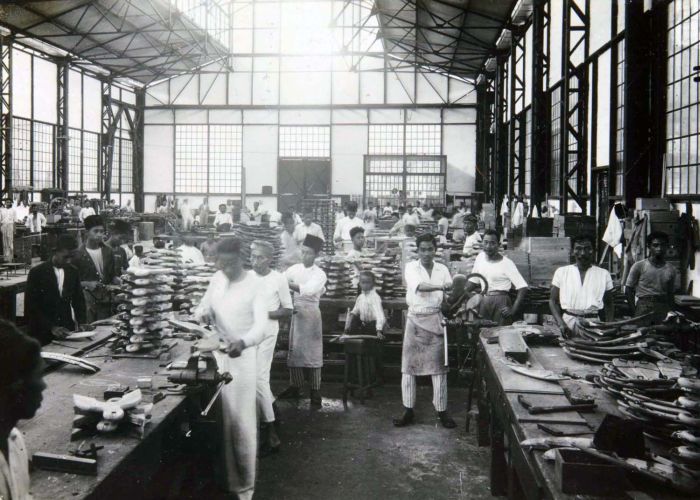 Artillerie Constructie Winkel workers in Bandung, West Java, pose during a photo session to mark the company's 75th anniversary in 1925. (Collection of Tropenmuseum/Museum of the Tropics, Amsterdam)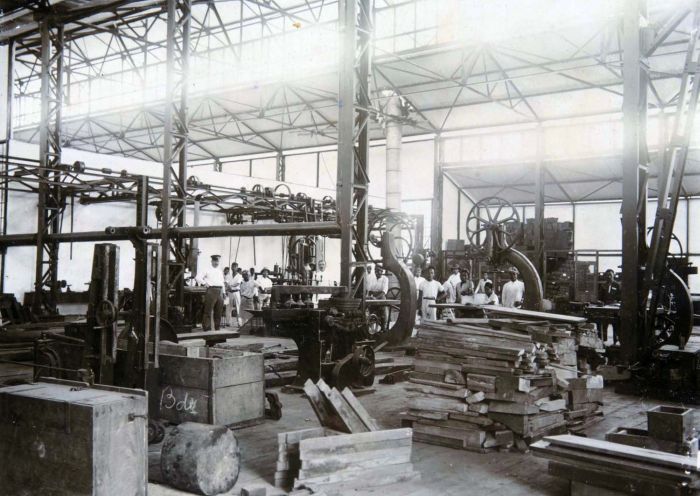 Workers and materials are seen inside an Artillerie Constructie Winkel building in Bandung in 1925. (Collection of Tropenmuseum /Museum of the Tropics, Amsterdam)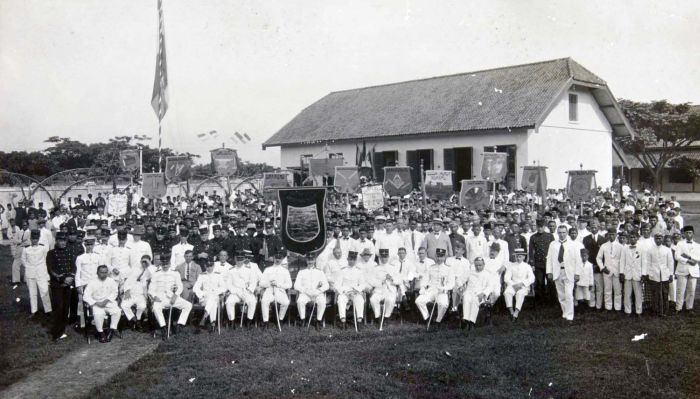 Artillerie Constructie Winkel employees in Bandung strike a pose for the 75th anniversary celebrations. (Collection of Tropenmuseum/Museum of the Tropics, Amsterdam)
Artillerie Constructie Winkel was the first factory to move, along with the munition factory from Ngawi, followed by the Surabaya-based Pyrotechnische Werkplaats, the Semarang Projectile Fabriek and the chemical laboratory.
The Dutch also moved the Geweermakersschool, a vocational training facility for weapon preparation and maintenance from Jatinegara, Jakarta, to the Bandung complex. The weaponry industry park was then renamed into Artillerie Inrichtingen.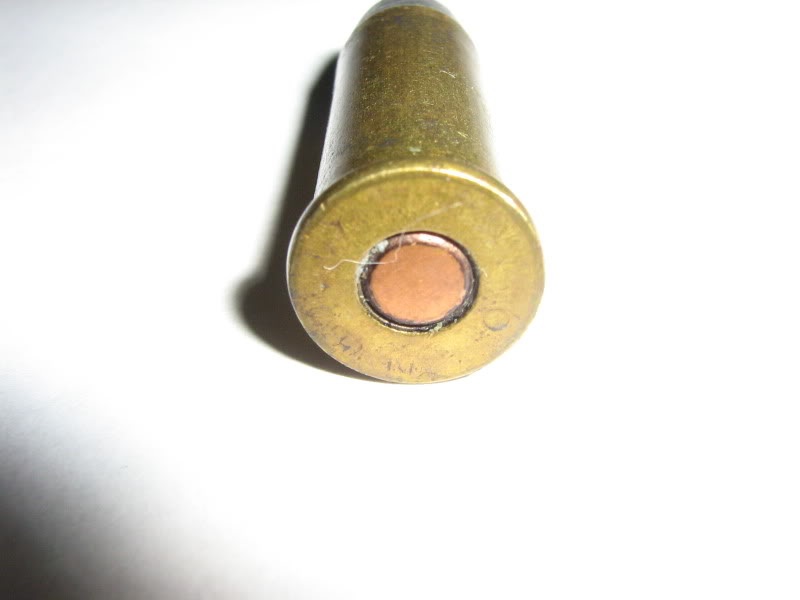 A bullet manufactured in February 1941 by Pyrotechnische Werkplaats for a Dutch 9.4 mm revolver is seen in this image. (Courtesy of International Ammunition Association, Inc.)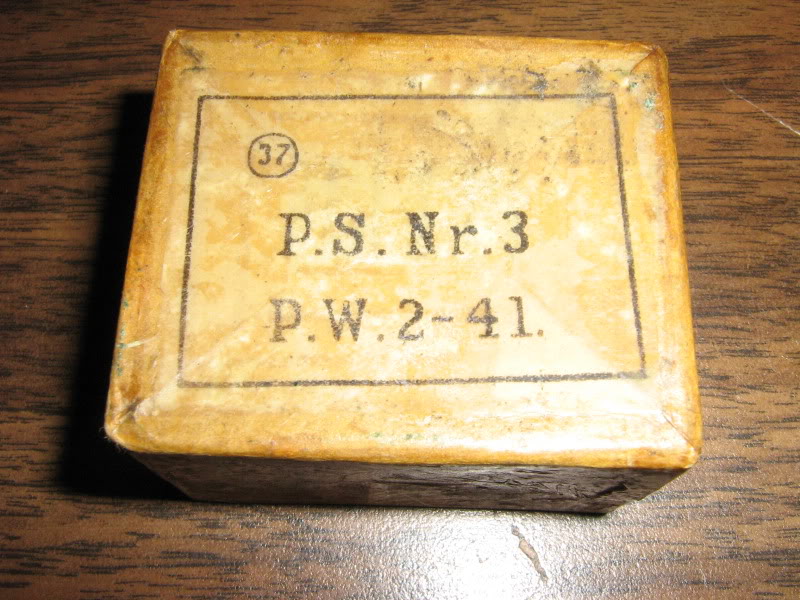 A box of bullets manufactured by Pyrotechnische Werkplaats for Dutch 9.4 mm revolvers in February 1941 is seen on display. (Courtesy of International Ammunition Association, Inc.)
During World War II, Japan took over the factory in 1942. They left the management and production system of the military factory complex intact, only changing its name to Japanese.
After the proclamation of independence on Aug. 17, 1945, Indonesian fighters seized the factory in October 1945 from Japanese troops and renamed it Kiaracondong Weapon Factory. However, Indonesian control did not last long as the allies, backed by the US, took over the factory again and gave it back to the Dutch.
They merged the Artillerie Constructie Winkel, Pyrotechnische Werkplaats and Projectile Fabriek into Leger Productiebedrijven (military production). The Geweermakersschool changed into Central Reparatiewerkplaats (central preparation workshop). The Dutch controlled it for another four years.
After the Dutch recognized Indonesian sovereignty in 1949, the weapons factory was transferred to the Indonesian army. It was first renamed into Weapons and Munitions Factory (PSM) and later into Army Equipment Factory (Pabal AD). It was in 1962 when it took its ultimate name, Pindad, which it goes by to this day.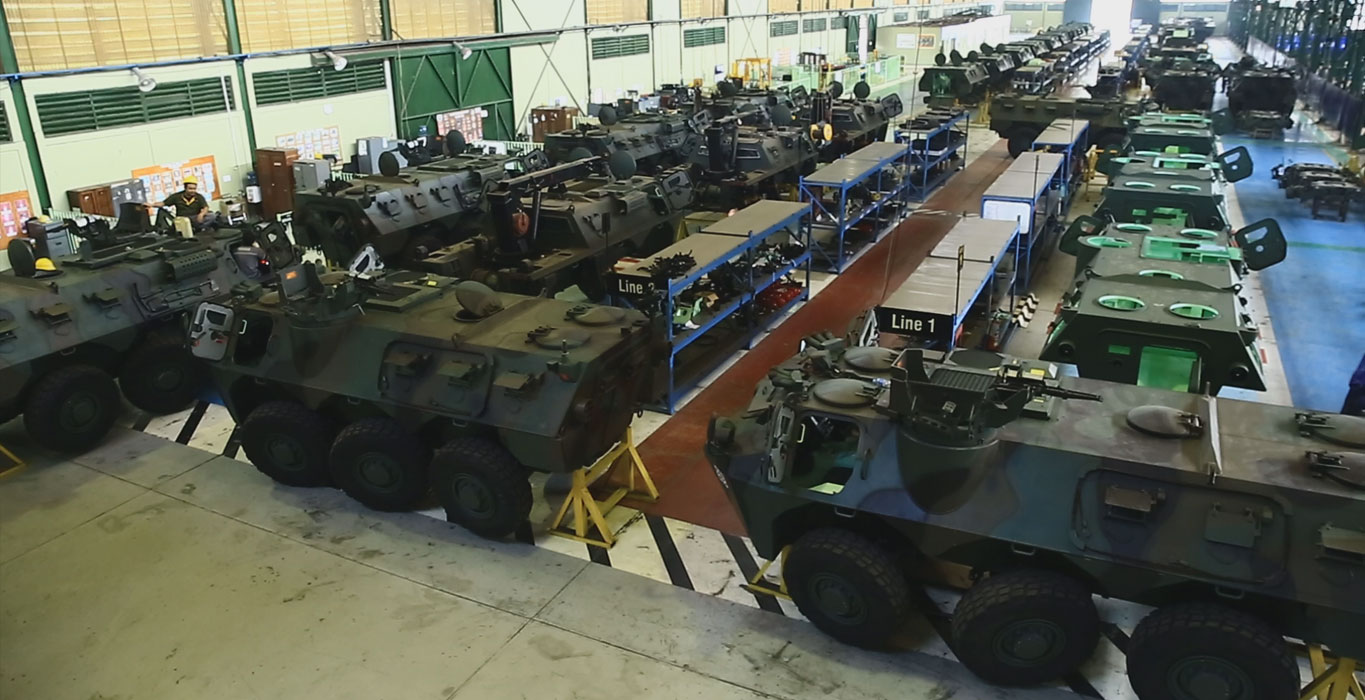 Tank approaching
After successes in rifle development, Pindad began to manufacture armored vehicles and launched the Anoa in 2008. The 6x6 armored personnel carrier is an upgraded version of the French Véhicule de l'Avant Blindé (VAB), which was used by the Indonesian army.
In 2011, it launched the 4x4 armored personnel carrier Komodo, with around 80 percent of the components made locally. This gave the company confidence to build more complex military vehicles, like a medium battle tank.
"We are looking to launch our medium tank in 2017. We are developing it with FNSS Savunma Sistemleri Turkey since 2013. Currently, it is in the prototype phase," Silmy said, adding that the company was also considering to build a civil version as the "Indonesian Humvee".
So far, Pindad has only manufactured the Excava 200 for non-military use. The excavator was introduced in September 2015, and 50 units have been produced each month since January 2016.
The Public Works and Public Housing Ministry ordered 500 unit, while state-owned constructors, including PT Wijaya Karya, PT Adhi Karya, PT Waskita Karya and PT Pembangunan Perumahan, ordered a total 600.
Pindad must deliver all of the 1,100 units, priced at US$90,000 to $110,000 per unit, in two years. "We need to prioritize the government's project, then we will think about selling to the private sector,"
Silmy said.
Government support is still crucial for the company, as 87.5 percent of the 2016 sales target of Rp 4 trillion ($305.5 million), or around Rp 3.5 trillion, comes from the government. Last year, sales to the government reached Rp 2.8 trillion, a 79 percent increase from 2014.
"It is President Joko "Jokowi" Widodo's commitment to increase Pindad's sales by 30 to 40 percent every year. In 2019, when the presidential term ends, sales are targeted to reach Rp 5 trillion," Silmy explained.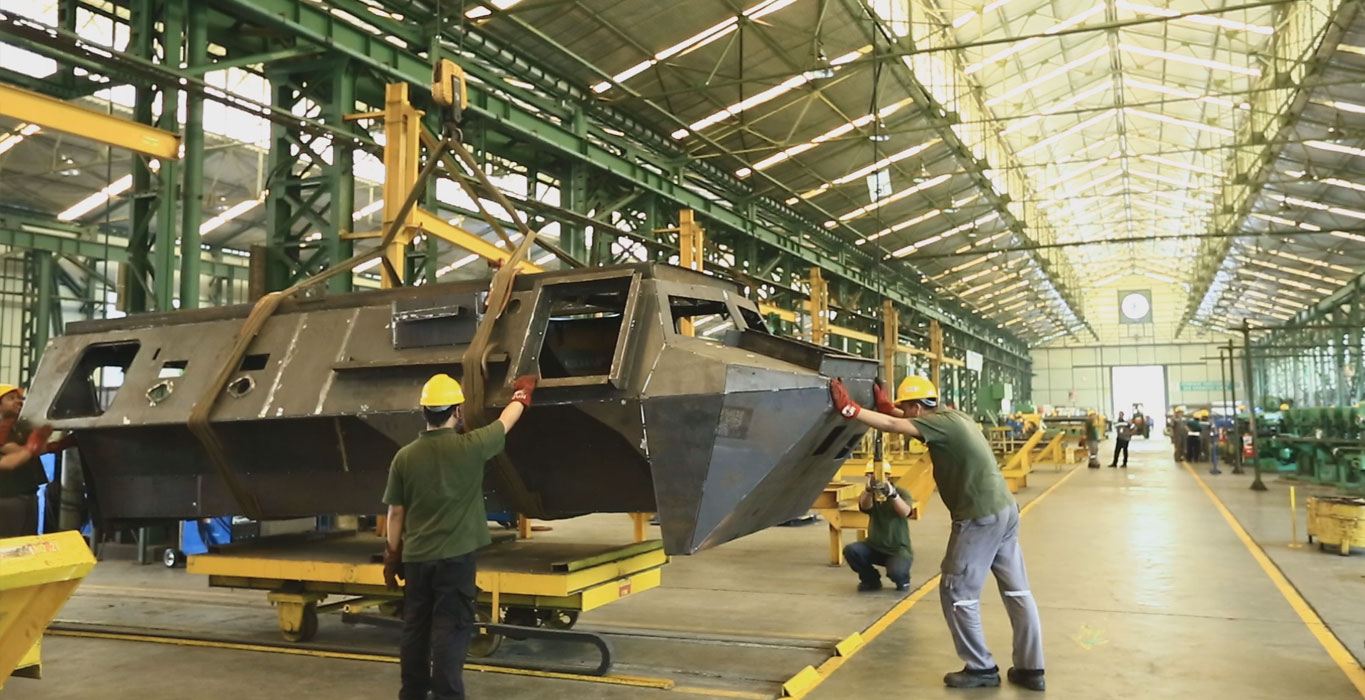 Taking the helm from Sudirman Said, who became the minister of energy and mineral resources in December 2014, Silmy eyes to increase Pindad's product quality through joint ventures.
He has expertise in the field. Starting his career as an entrepreneur, Silmy's career took him to an expert staff position for international cooperation in the defense and security ministry for four years.
"We have exported our military products to other Southeast Asian countries, such as Thailand, Myanmar and the Philippines. In Middle East and Africa, we have loyal customers, such as Egypt and Nigeria," he said.
The list is likely to get longer, as two middle-eastern countries in July 2015 approached Pindad about investing in joint factories after they saw the company's products and its capacity in Jordan. The investor would invest in the infrastructure, while Pindad would grant them the license.
"We consider it an excellent opportunity, but we must consider several factors before making the final decision," he said.
For now, Pindad is focused on updating its production facilities in Kiaracondong, Bandung, which produces military equipment and vehicles, and in Turen, Malang, East Java, which produces explosives.
The company recently got a capital injection of Rp 700 billion in 2015, 84.79 percent of which were allocated for production line renovation, 9.5 percent for explosives development, and 3.57 percent and 2.14 percent, respectively, for corporate facilities and human resource development.
With that achievement and full government support, Pindad is reaching for the stars in the region.
"I dare to say that Pindad now is the best [weaponry manufacturer] in Southeast Asia. But in Asia, we have many strong competitors, such as India, China and South Korea. We need to work harder to compete with them," Silmy said.
EDITOR'S NOTE: The interview and filming took place on July 13, when Silmy Karim was still leading Pindad as president director. On Aug. 3, the government appointed Abraham Mose to replace Silmy, who -- according to the State-Owned Enterprises (SOEs) Ministry's assistant for mining, strategic industries and media, Fajar Harry Sampurno -- will be promoted to lead another SOE.
| | | |
| --- | --- | --- |
| Managing Editor, News | : | Dandy Koswaraputra |
| Editors | : | Arif Gunawan Sulistiyono, Elly Burhaini Faizal |
| Reporter | : | Anton Hermansyah |
| Technology | : | Muhamad Zarkasih, Muhammad Kurnia |
| Multimedia | : | Bayu Widhiatmoko, I.G. Dharma J.S., Ahmad Zamzami, Rian Irawan |