Jokowi after two years: A mixed record
Jakarta |

Thu, October 20, 2016

| 04:15 pm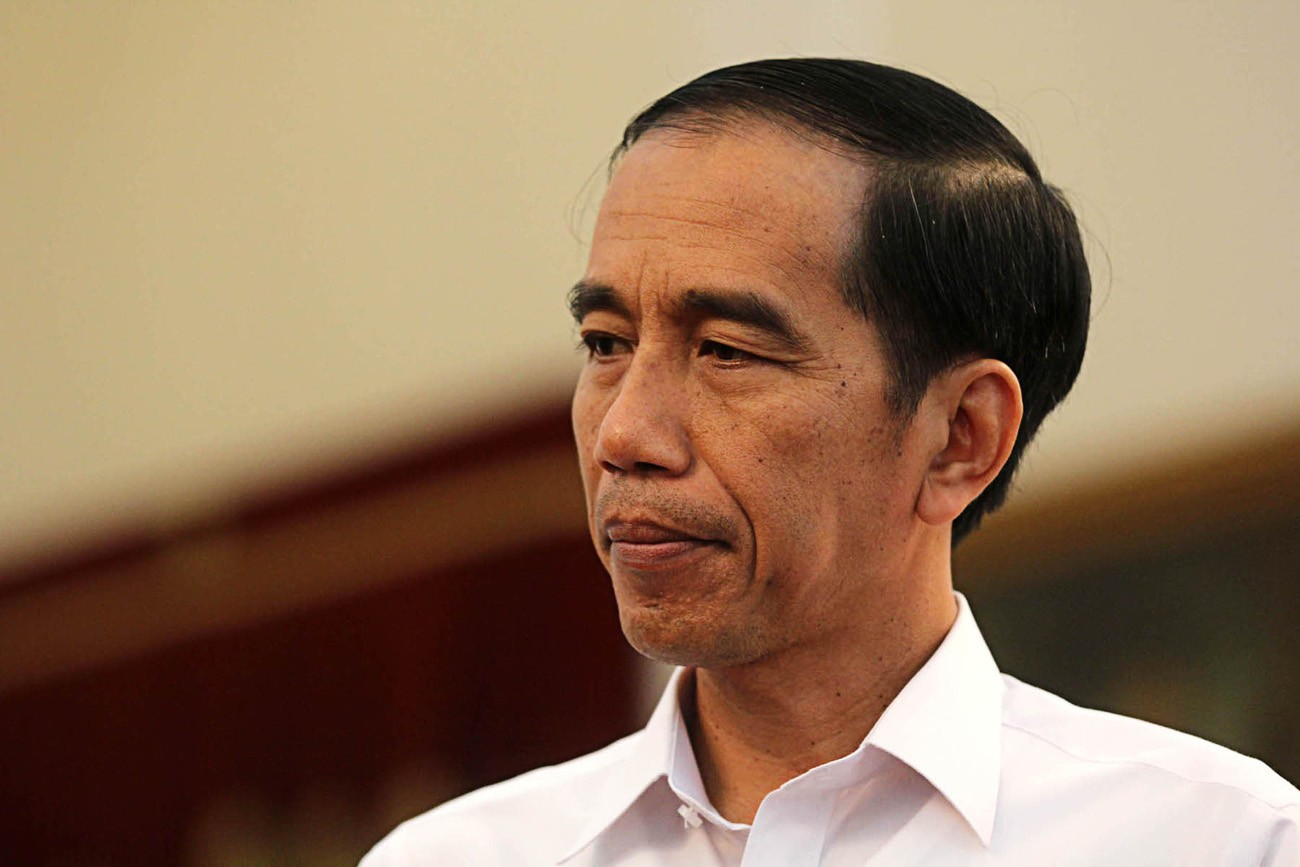 Improving connectivity -- President Joko "Jokowi" Widodo is set to inaugurate Mianggas Airport in Talaud Islands, North Sulawesi, as part of the government's efforts to improve connectivity in the region. (JP/Wienda Parwitasari)
In stark contrast to the previous administration, this one is hands-on. And there are encouraging signs it is moving the needle. But in the desire to see things happen fast many underlying issues remain unaddressed.

Meanwhile, the global situation is not improving. First, growth is slowing everywhere. Second, there are even more downside risks: European banking, US elections and the Chinese housing bubble.

The administration of the former president Susilo Bambang Yudhoyono deliberated policy ad-nauseum. It tried not to ruffle feathers. The approach of President Joko "Jokowi" Widodo is almost the complete opposite. It dispenses with a thorough analysis of known problems. Then it comes up fast with solutions. Followed by a speedy implementation.

Take the case of infrastructure. To speed things up why not just use state-owned enterprises (SOEs)? You complain that they lack capital. So, just inject money into their balance sheet. Finding difficulty in clearing up land? Just build roads through state-owned land or those owned by other SOEs. Not enough money in the budget? Then cut out the wasteful fuel subsidy. With huge political capital after getting into office, Jokowi has been able to afford to do such things.

This logic has the appeal of getting things done fast. But there are two flaws. First, the government's budget cannot come up with the required funds for all infrastructure investments. Second, and related, focusing only on its own effort misses the bigger picture. It would have been better to use state funds to make uneconomical infrastructure financially viable. It also entails a lot of enhancements in the legal and regulatory environment. If done well this will open the floodgates for private investors, including foreign ones. Examples abound from the oil and gas and electricity sectors.

The government also revamped social welfare regulations. In this, the government either created new initiatives or implemented existing policies. First, to increase health participation moving toward universal coverage. Second, to enlarge the small and medium enterprise credit subsidy. And third, to move to mandatory pension provision.

It has also moved to tackle a long list of structural changes left over from the previous government. These are policy packages put forward since Darmin Nasution became the economic policy czar (coordinating economics minister).

This government is also moving ahead with the creation of SOE holding companies. The aim is to distance politics from corporate decision making. It should also narrow the government's span of control. Furthermore, the holdings structure should streamline corporate with sectoral policies. The higher efficiency created by synergizing several similar operations will enhance shareholder value.

Huge expectations created by the cut in fuel subsidy tapered down when oil prices fell in late 2014. But expenditure already planned was difficult to cut. Hence in 2015 we began to see the state budget coming under pressure. This also took place in 2016. Thus, the state-led, infrastructure-driven growth story lost ground due to problems on the revenue side.

With tepid global growth our exports suffered and GDP growth hovered around 5 percent. Although consumption remains the engine of growth this is also showing signs of fatigue. Investments, meanwhile, remain subdued. It is unrealistic to expect fast growth in the face of a global slowdown and no big domestic programs.

Infrastructure development using state-owned enterprises and other interventionist policies reveal a pattern. First, the government is impatient. Second, it thinks it knows best. And third, it thinks that solving one problem will unravel the Gordian knot a la Alexander.

We can sympathize with the first. But the second rationale is questionable at best. Private-sector players usually know more about the pitfalls of infrastructure projects.

And for the third reason, cutting the prices of cement and gas plus toll fees did not turn out well. And now we are looking at how the government is aiming at lowering lending rates.

Banks are under pressure to get deposits. Meanwhile, debtors are asking for lower loan rates. Hence banks lower retail deposit rates to maintain margins. But on the lending side, they can only lower lending rates so far. Commercial and retail loan rates are expensive to maintain. Hence their rates are difficult to cut. That leaves corporate lending that may see some rate cut. Depending on lending book mix this will lower banks' margins.

All this is happening when banks are facing higher non-performing loan provisioning. Furthermore, liquidity is getting tighter as deposit growth slows down. A few banks are saying that this is the result of crowding out from government bond issuances. It appears this may be true for retail government bonds. And the effect has more to do with pricing rather than volumes involved.

We laud the government's desire to see things happen fast. We too want to see positive development take place as soon as possible. But partial solutions can have unintended consequences. Even when reversed, the damage inflicted by these policies takes some time to heal.

It is better to combine the desire for a quick fix with the proper diagnosis and prescription.
***
The writer is chief economist at PT Danareksa. The views expressed are his own.
---------------
We are looking for information, opinions, and in-depth analysis from experts or scholars in a variety of fields. We choose articles based on facts or opinions about general news, as well as quality analysis and commentary about Indonesia or international events. Send your piece to [email protected]. For more information click here.
Disclaimer: The opinions expressed in this article are those of the author and do not reflect the official stance of The Jakarta Post.
You might also like :
Comments