Should Hizbut Tahrir Indonesia be banned?
Toronto |

Wed, May 10, 2017

| 09:39 am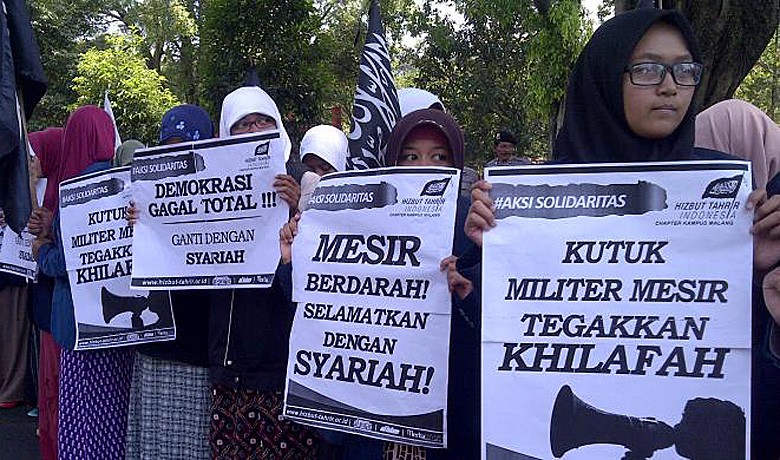 Against Pancasila: Female members of hardline Islamic organization Hizbut Tahrir Indonesia (HTI) stage a rally to promote the establishment of an Islamic caliphate in Malang, East Java. (Kompas.com/File)
PREMIUM The government's announcement that it would ban Hizbut Tahrir Indonesia (HTI) has sparked controversy and debate. Many support the ban because the Islamic organization promotes the establishment of a caliphate, which threatens the unity of the country and Pancasila state ideology. Many others view the ban as a clear sign of the government of President Joko "Jokowi" Widodo's...
Disclaimer: The opinions expressed in this article are those of the author and do not reflect the official stance of The Jakarta Post.
You might also like :
Comments