Is Indonesian Islam too big to fail?
Syafiq Hasyim

Director of the International Center for Islam and Pluralism in Jakarta
Jakarta |

Fri, June 9, 2017

| 11:44 am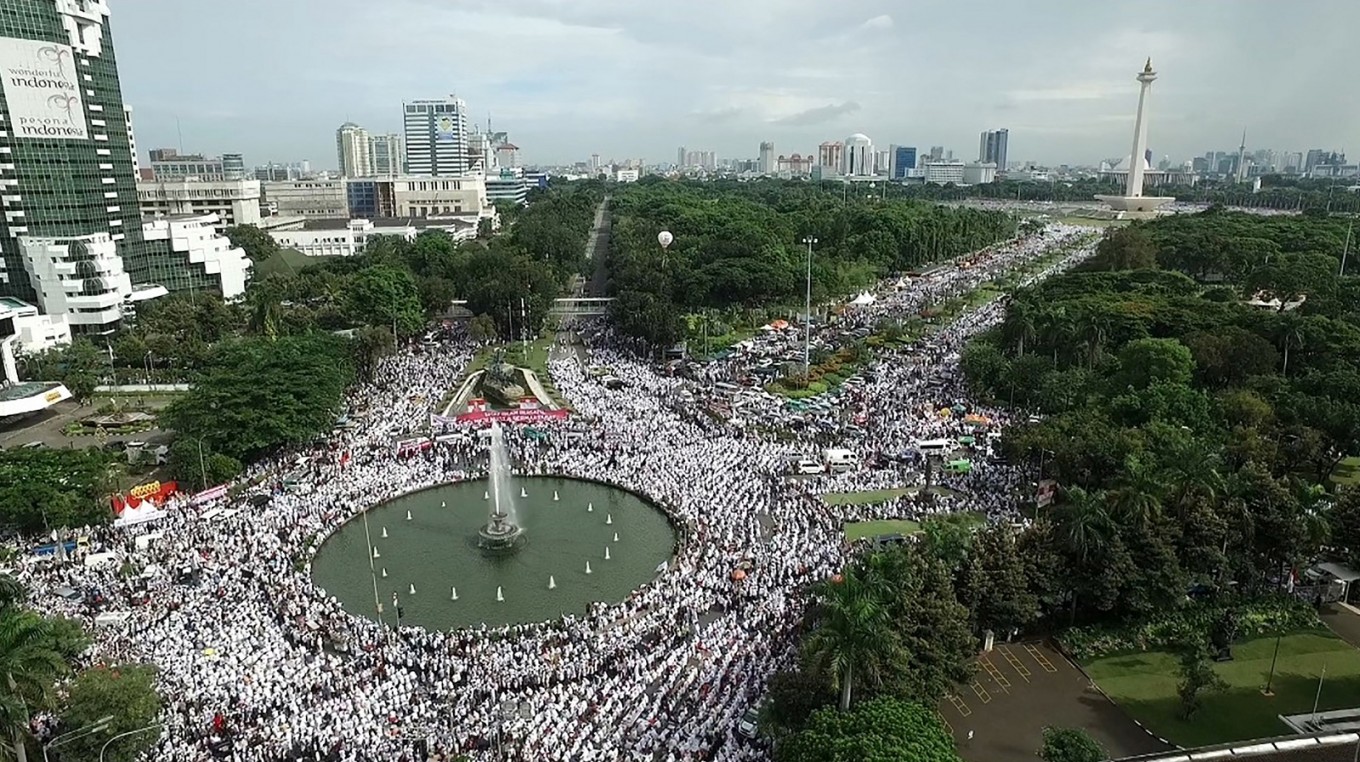 This aerial view shows Indonesian Muslims gathering at Jakarta's National Monument Park as part of a rally against Jakarta's Christian Governor Basuki Tjahaja Purnama, better known by his nickname Ahok, on December 2, 2016. More than 100,000 Indonesian Muslims protested on December 2 against Jakarta's Christian governor, the second major demonstration in a matter of weeks as conservative groups push for his arrest on accusations of insulting Islam. (AFP/File)
PREMIUM The above question is addressed to those who still believe in the strength of Indonesian Islam post-Jakarta gubernatorial election and the verdict of two years' imprisonment handed down to Basuki "Ahok" Tjahaja Purnama, the outgoing Jakarta governor. Indonesian Islam refers to Islam that is progressive, moderate and respectful of the diversity of ethnicities, beliefs and cultu...
Disclaimer: The opinions expressed in this article are those of the author and do not reflect the official stance of The Jakarta Post.
You might also like :
Comments