Unleashing Indonesia's digital economy potential
Henry Kusuma Adikara

Certified Internal Auditor, a fintech modeling expert, and risk and audit consultant
Jakarta |

Mon, August 7, 2017

| 03:26 pm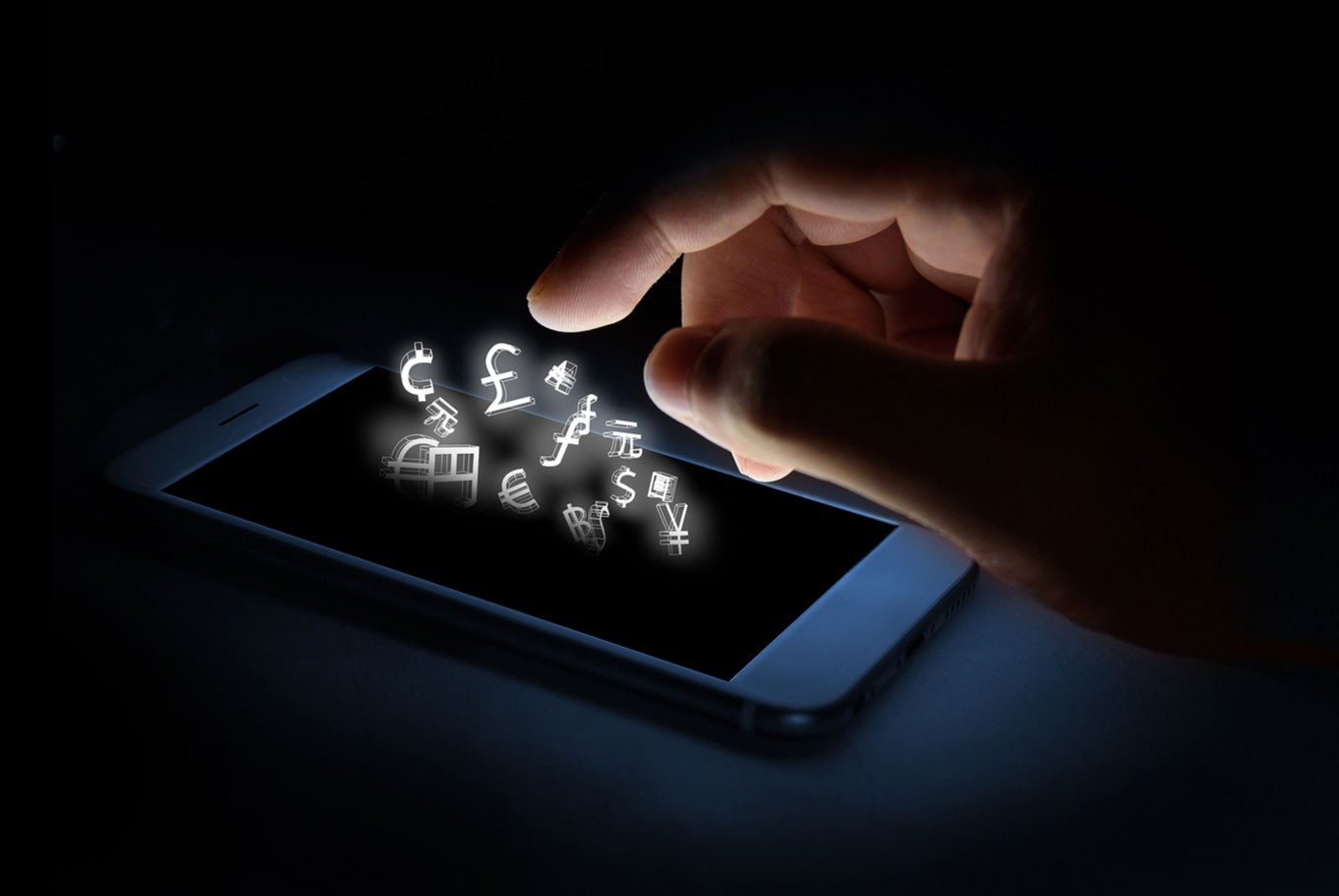 Illustration of fin-tech. (Shutterstock/File)
In 2015 the government launched the 2020 Go Digital Vision campaign to boost the country's digital economy. Among key targets are helping one million farmers and fishermen to go digital, creating 1,000 local tech startups valuedat a total of US $10 billion, and becoming the largest digital economy in Southeast Asia by 2020.
McKinsey in its report titled "Unlocking Indonesia's digital opportunity" in 2016 predicted that digital economy would contribute to the national economy to the tune of $150 billion annually by 2025. Google and Temasek's study in 2016 also revealed that Indonesia would become Asia's digital economic powerhouse.
To unleash the digital economy potential, several initiatives have been done by the government.
For example, the national e-commerce roadmap was set up to support the development of the local e-commerce ecosystem, to fund the e-commerce startups, to protect consumers, and to double down on cybersecurity.
Further, the e-commerce entrepreneurs are being eased in processing business licenses as they just need to register their business with startup associations, such as the Indonesia E-Commerce Association (idEA), instead of applying through a government business registration office. Another initiative is to increase the broadband networks all over Indonesia.
However, despite huge potential and its government's supportive initiatives, the country's digital market still face challenges.
To start with, limited access to technology is still persistent. The data from the Internet Live Stats indicates that until 2016, internet penetration in Indonesia still stood at 20.4 percent. The rate is less than one-third that of Malaysia which was 68.6 percent in the same year.
Internet access is mostly enjoyed in the capital and provincial capitals such as Surabaya in East Java, Bandung in West Java, Medan in North Sumatra, Padang in West Sumatra and Makassar in South Sulawesi,. Access is still poor in smaller cities, and even worse in remote areas. Despite the government support of the digital ecosystem, such as the Palapa Ring project, we have yet to see the real outcome in far-flung parts of the archipelago.
Secondly, Indonesia still lacks digital competitiveness. The Harvard Business Review's recent release titled "60 Countries' Digital Competitiveness, Indexed" showed that Indonesia still has to work hard to increase its digital competitiveness.The release was based on the joint research between Harvard Business School, the Fletcher School at Tufts University, and Mastercard, creating the Digital Evolution Index 2017.
The index maps out the reviewed countries into four zones with the descending order, namely Stand Out, Stall Out, Break Out, and Watch Out. In ASEAN, Indonesia is standing on the Break Out zone, and still far behind Singapore in the Stand Out zone, and even behind Malaysia, among leaders in the Break Out zone. As a Break Out country, Indonesia is still held back by relatively weak infrastructure and poor institutional quality.
Thirdly, heavy reliance upon cash transaction would definitely diminish Indonesia's digital competitiveness. The above McKinsey report showed that e-commerce businesses in Indonesia are constrained by the absence of diversified financial products and heavy dependence oncash payment.
Also, according to Mastercard, as of 2013, non-cash payments accounted only 3.1 percent of the total value of consumer payments in Indonesia, and were far behind those of Singapore, Malaysia, and Thailand, accounting for 69 percent, 45 percent, and 41 percent respectively, out of the total value of consumer payments, in their respective countries.
In fact, to maximize the digital economy potentials in Indonesia, the use of cashless mobile payment should be heightened.
What to do next?
To address the major challenges, the government should apply strategic yet sweeping measures.
First, focus on creating quality instead of quantity-based digital economy. Indonesia must change its own perception to no longer create more and more e-commerce, but focus more on quality digital business.
Indonesia has to learn from countries focusing on quality digital economy that have proved themselves to be more competitive and indexed higher digitally than Indonesia worldwide. Take Malaysia. Why does Malaysia, with a smaller population compared to that of Indonesia and India, become one of the leaders in the Break Out zone, not them? Because it has more quality digital competitiveness, such as better internet penetration, digital infrastructure, more accessible cashless infrastructure, and advanced tech-savvy society.
Second,creating a gradual cashless society. Indonesia must strive its best to build a conducive ecosystem for more non-cash payments. They have to educate and stimulate public, small and medium enterprises, and technopreneurs to start doing business using digital transactions. However, care and prudence must be applied when implementing it to prevent public confusion; let's learn from India's radical cashless transaction policy.
Without implementing an integrated and holistic approach to achieving the vision, the government's current digital initiatives will only act as a drag on reaching the 2020 Go Digital Vision.
---------------
We are looking for information, opinions, and in-depth analysis from experts or scholars in a variety of fields. We choose articles based on facts or opinions about general news, as well as quality analysis and commentary about Indonesia or international events. Send your piece to [email protected]
Disclaimer: The opinions expressed in this article are those of the author and do not reflect the official stance of The Jakarta Post.
Topics :
Join the discussions