Is our banking industry facing existential crisis from fintech boom?
Singapore |

Thu, August 10, 2017

| 03:13 pm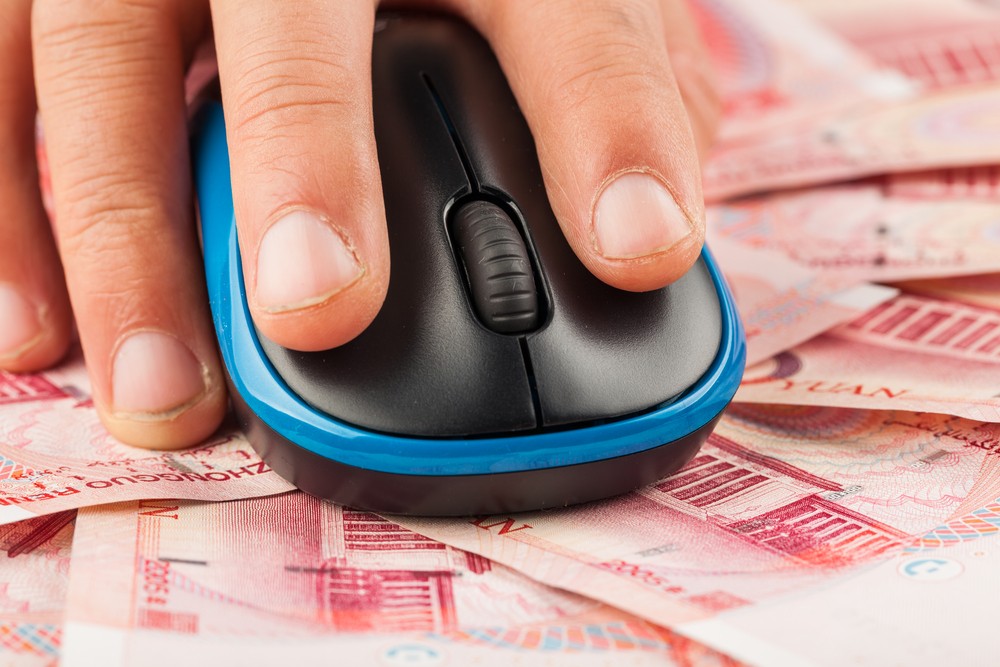 The word financial technology or fintech has become such a buzzword that everyone in the banking industry is so fixated with, but only little is understood. (Shutterstock/-)
The word financial technology or fintech has become such a buzzword that everyone in the banking industry is so fixated with, but only little is understood. This is concerning especially when we look at how rapid the fintech industry has grown over the last few years.
While it is always exciting to understand what the new innovation has to offer, the billion dollar question still remains: Just how big of an impact could this have on our banking industry?
If history is any indication, it is that companies will eventually fall into slow death if they fail to innovate no matter how entrenched their market position is. A closer look at Blackberry offers a case in point. Some technology sceptics would argue that this will not happen easily to the banking industry, given that banks are such a core structure of the economy that it is almost virtually impossible to replace them.
Recent developments in the rise of Robo-advisers and investments in digital and P2P lending platforms, however, appear to support arguments on the contrary. Already we are seeing Alibaba dominating the payment scene in China while similar local companies like Go-Pay in Indonesia is also rapidly evolving into a commendable competitor of the banks in the payments scheme locally.
The level of threat does not go unnoticed within the banking professionals' sphere. Based on a survey by PWC, about 81 percent of the banking and fintech players in Indonesia would see a degree of disruption in the way the banks are doing business, with which roughly 50 percent of them observe potential significant disruptions. These numbers look worrisome, but perhaps the more pertinent matter would be to understand how exactly fintech raises these anxieties to the sector.
When assessing the imminent threat like fintech, one has to understand just which economic function the innovation is taking hold. According to a paper published by the Financial Stability Board, fintech innovation can emerge from five economic functions: Payments and settlement, deposits, lending and capital raising (ie crowdfunding), market support, investment management investor service (ie. Robo adviser) and insurance. For each of these functions, the banks face varying degree of replacement risks.
For example, for countries with high banking penetration and financial literacy like Singapore, emergence of peer-to-peer (P2P) lending would likely pose a more moderate threat for now given the entrenched market position of the banks. The risk is probably more imminent for Indonesian banking industry, given the emerging technology players could easily exploit the market inefficiency by tapping on the vast unbanked populations easily through their mobile applications.
New players such as Investree or Modalku were just some who had taken a notice of this opportunity. While they may be far from becoming the behemoths to compete with the local banks, a quick glance at how China's fintech unprecedented growth offers a glimpse of how the competitive landscape could rapidly change.
On the payment and settlements front, we have also seen how fintech has exposed the inefficiencies in the banks' existing business processes. For example, in the cross-border interbank payment, the current average transaction costs for sending remittances abroad through bank average around 10.99 percent of the nominal amount globally, according to a report by World Bank. This is highly inefficient and perhaps one of the catalysts for online remittance companies like TransferWise to exist.
Another study estimates suggest that mortgage borrowers in the US and European market could potentially save $480 to $960 per loan and banks would be able to reduce costs in the range of $3billion to $11billion by lowering processing costs in the mortgage origination process. Such figure further highlights the inefficiency in the banks' current operating structure. The figure would likely be more substantial on the percentage basis if similar survey is conducted in Indonesia.
Given the myriad ways and magnitude that fintech can potentially impact the industry, it is understandable that no one has perfectly answered the billion dollar question mentioned above.
That said, to say that fintech will completely overhaul the existing banking system may seem quite a stretch for now, in light of the banks' established franchise and the potential regulatory oversight that these new players would also be subjected to once they become more systematically important.
Nevertheless, this is, of course, not a reason for the banks to be complacent. Because there is one thing that is clear: it is that the fintech wave is not going to recede anytime soon. If any, it may possibly become a sweeping force that could change the way we are banking in the future. For now, emergence of fintech players will become a testing ground for banks to continue to innovate and regulators to stay on their feet.
***
The writer is associate director at Fitch Ratings Singapore, covering banks and financial institutions around ASEAN region. The opinions expressed in this article are his own.
---------------
We are looking for information, opinions, and in-depth analysis from experts or scholars in a variety of fields. We choose articles based on facts or opinions about general news, as well as quality analysis and commentary about Indonesia or international events. Send your piece to [email protected]t.com.
Disclaimer: The opinions expressed in this article are those of the author and do not reflect the official stance of The Jakarta Post.
Join the discussions