In search of 'Indonesian salmon'
Mulia Nurhasan

PhD candidate at the Department of Nutrition, Sports and Exercise, University of Copenhagen
Jakarta |

Wed, September 13, 2017

| 01:12 pm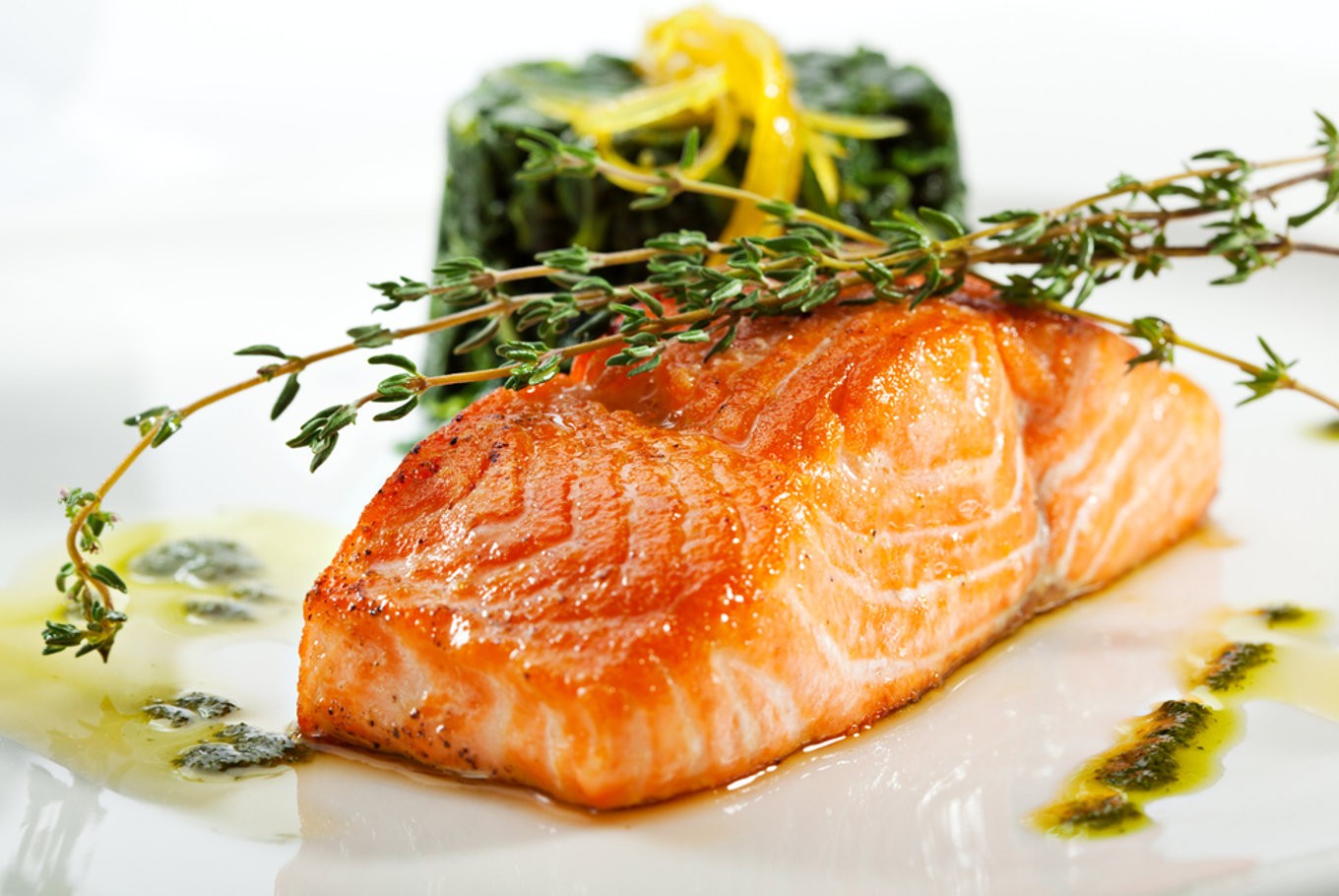 Some fish are more equal than others, as not every fish contains the crucial nutrients we need. (Shutterstock/-)
A few months ago, Maritime and Fisheries Minister Susi Pudjiastuti threatened that she would drown people if they don't eat fish. This rather playful twist on her policy of sinking ships that courts have proven guilty of illegal fishing went viral in social media, and raised important discussions on how Indonesians should increase their fish consumption. But some fish are more equal than others, as not every fish contains the crucial nutrients we need.
The reason why you must eat fish is because fish is the most accessible and available source of fats essential to our health and well-being -- the Omega-3 long chain fatty acids DHA and EPA, which our body cannot produce and must get from external sources. The tricky thing is, not many food items contain DHA and EPA.
Contrary to what you may think, consuming vegetables, red meat, cow milk or chicken won't provide you with the required amount of DHA and EPA. A study on the composition of 120 Indonesian food fatty acids shows that none can be good sources of DHA and EPA, except fish.
The function of DHA and EPA n in brain development has been highlighted for decades in developed countries. Consumption of these fatty acids during pregnancy is associated with decreased maternal depression, preterm births, and reduced allergies in children. DHA and EPA also increase developmental performance in children and is crucial in maintaining short-term and verbal memory among elders. Evidence for the cardio-protective nature of DHA and EPA is abundant. DHA is also linked to improved moods among people with major depression.
While taking fish oil capsules high in DHA and EPA has beneficial effects, studies show that direct intake of DHA from fish is better. A study comparing the impact of consumption of fish versus that of fish oil capsules showed that blood fatty acid improved rapidly in the first four weeks in the fish consuming group, suggesting essential fatty acids are better absorbed when taken as whole fish. Consuming fish with a comparable amount of DHA means also supplying our body with other nutrients that are absent in fish oil capsules, such as vitamin D, essential amino acids, resulting in better health effect.
Fish are generally a very valuable source of DHA, but fish species vary in their DHA and EPA composition, depending on their environments and diets. Lipids of marine fishes, especially living in low water temperatures, are characterized by a high level of DHA and EPA. Every 100 gram of salmon can contain about 500-800 miligrams of DHA and 300-1,000 mg EPA. Freshwater fish, especially the non-predatory kinds, are generally not good sources of DHA and EPA.
Fish that have been identified as good source of DHA and EPA like salmon are heavily exploited to supply the need of fish oils around the world, including Indonesia. Risks and benefits of fish and fish oil consumption are well studied in the northern countries. In Indonesia, the DHA and EPA food sources are not well documented. Very few big studies have focused on fatty acids, even fewer on Indonesian fish as a source of DHA.
The data sources sometimes have inconsistent results for the same species. The publication on fatty acid composition of Indonesian foods sponsored by Unilever, and another one sponsored by the Global Alliance for Improved Nutrition (GAIN), was the first big study on fatty acids in Indonesian foods, covering 18 fish. Other studies are small and scattered showing this field of research is highly underfunded. The writer reviewed at least nine scientific publications at the university and national level, in documenting the fatty acid composition of less than 10 Indonesian fish.
The most reliable data set is an article published last year in the Journal of Food Composition and Analysis. The study revealed the following fish can be source of DHA and EPA; mackerel or kembung (containing 189 mg/100 grams fish when steamed, 185 mg/100 g fish when fried), small red fish or ikan merah kecil (165 mg/100 g fish when steamed), tuna or tongkol (187 mg/100 g fish when steamed), tinned sardine or sarden kalengan (352 mg/100 g edible portion), squid or cumi (220 mg/100 g fish when fried), anchovies or teri (255 mg/100 g fish when steamed and salted).
Other less reliable studies show that Anguila or eel (ikan sidat), Sardinellalemuru or ikan lemuru and Spanish mackerel or ikan tenggiri can also be sources of DHA and EPA.
Although some fish seem to contain high amount of DHA per 100 gram, but according to Total Diet Survey of 2014, Indonesians in average consume only 43 grams of marine fish per day. People living in Jakarta averagely only consume 55 grams of total fish and fish products per day. People in Jogjakarta, Central Java and West Java consume even less.
Almost half of all world fish species live in Indonesia's waters, and around 6,200 of them are marine fish species. But fish as the most prominent source of DHA has so far been reliably documented only for 18 Indonesian fish; even that was not down to species level. Additionally, the studies were not meant to search species potentially rich in DHA and EPA, therefore they analyzed more processed food, and paid less focus on species varieties. The DHA and EPA supply for Indonesian brains is essential, yet poorly studied. Species diversity of fish markedly varies in their nutrient composition.
Indonesia marine resources are too rich for us to say that we have only few sources of DHA and EPA in our diet, and that none is as good as those imported from the north. We need more research on DHA and EPA composition of Indonesian fish. Research agendas searching for "Indonesian salmon" will harness the potential of Indonesian fish species for human health.
In the meantime, whenever you have the option, choose fish on the menu!
***
The writer earned a masters degree from the Norwegian College of Fishery Science, University of Tromso, Norway. She can be contacted at [email protected]
---------------
We are looking for information, opinions, and in-depth analysis from experts or scholars in a variety of fields. We choose articles based on facts or opinions about general news, as well as quality analysis and commentary about Indonesia or international events. Send your piece to [email protected]
Disclaimer: The opinions expressed in this article are those of the author and do not reflect the official stance of The Jakarta Post.
Topics :
Join the discussions