Indonesia gives account on peatland protection
Jakarta |

Thu, November 9, 2017

| 12:47 pm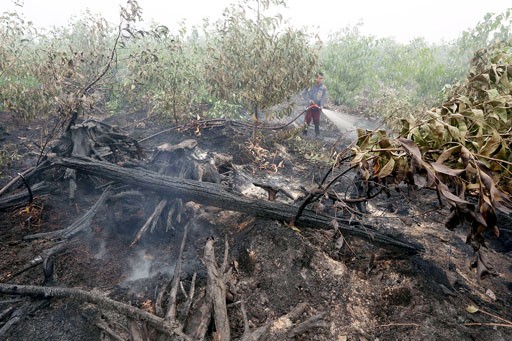 The El-Niño effect: Officers spray water on forest fires in a concession area in Tulung Selapan, Ogan Komering Ilir, South Sumatra, on Oct. 28, 2016. (JP/Jerry Adiguna )
PREMIUM Every time Indonesia goes to the annual United Nations climate change conference, the country comes under cross-examination. Indonesia has to account for what it has done to end the forest and peatland fires causing choking smoke and hazardous haze.

The burning wood also emits huge amounts of carbon dioxide into the earth's atmosphere and amplifies global warming. Defore...
Disclaimer: The opinions expressed in this article are those of the author and do not reflect the official stance of The Jakarta Post.
You might also like :
Comments