'Gig economy' revolutionizes our view of work
M. Evan Fabio

A blogger who writes regularly about business and economy on evanfabio.com
Jakarta |

Tue, November 28, 2017

| 12:24 pm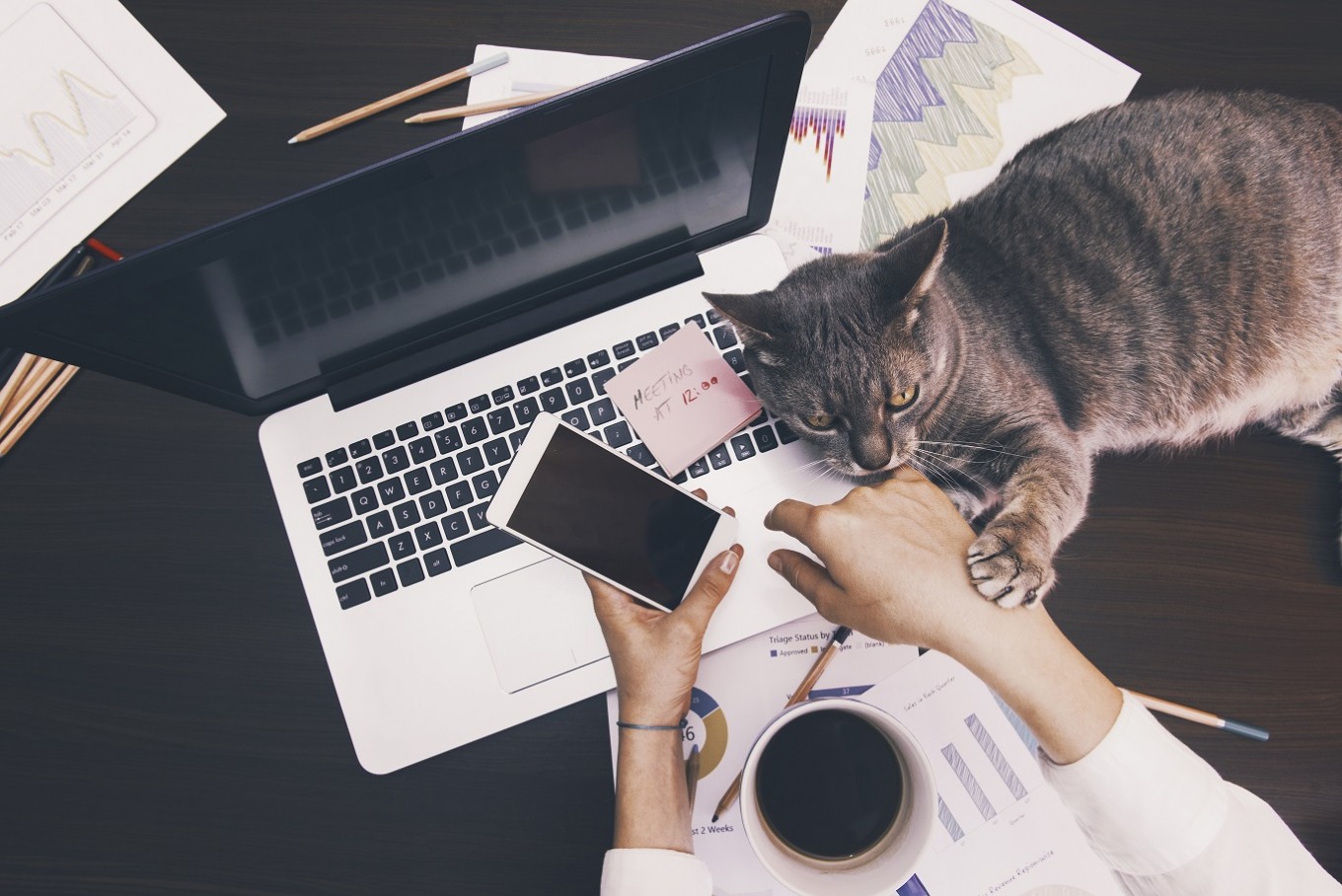 The gig economy is a side effect of the enormous digitization wave across every industry, which enables workers to do their jobs from home or somewhere else. (Shutterstock/File)
The traditional method for hiring and establishing employer-employee relationships is rapidly transforming itself to seize the opportunity that digitization has delivered at everyone's front door.
The recent business climate has convinced me that the case for devoting half of our lives to one company is vaporizing at an unprecedented rate. The term "gig economy" describes a situation where temporary and flexible jobs are becoming ubiquitous while employers prefer to hire independent contractors or freelancers instead of full-time employees.
The gig economy is a side effect of the enormous digitization wave across every industry, which enables workers to do their jobs from home or somewhere else.
The trend is a cheaper alternative than traditional hiring practices.
Hiring full-time employees is costly, as the company needs a larger budget to build a program and system designed for a long term purpose. Full-time workers have minimum wage, paid sick days, pension funds, or even maximum work hours. Employees in temporary contract, however, have none of these luxuries and choose to settle for the condition.
Prime examples of such business entities are Uber and Airbnb. Uber is the biggest taxi company in the hemisphere and it doesn't even own a vehicle as its asset. Airbnb revolutionizes the way we book a room for stay-in and they do not own a single property.
These two companies are the best showcases of how the gig economy changes the economic landscape as an intermediary between resource and opportunity. Private individuals and freelancers across the world provide unlimited array of skills or services but more often than not, they are struggling to keep pace to find the right opportunity.
Uber, Go-Jek, and Grab survive against traditional taxi companies because they don't need to pay expenses which are considered unnecessary, and therefore can hire more drivers. What they are doing is not exactly earth-shattering, they just acknowledged how to utilize those idle resources earlier than anyone else on the market and they did it in a fashion that could attract every stakeholder.
However, supply is only as useful as a rock without demand and fortunately this is not the case for the gig economy. According to the McKinsey Global Institute, independent workers make up 20-30 percent of the total working age population (162 million people) in Indonesia and at least 70 percent of them do it because they actually prefer it. Only 30 percent become one because out of necessity to make a living.
Thus the current workforce possesses an entirely different perspective on the generally accepted way to make a living, which is especially apparent among millennials.
The reason more people choose to embrace this career to fulfil the dream of having a good work-life balance. The gig economy improves companies' profitability and makes it possible for casual worker to have a good work-life balance.
However, what may seems like a great and innovative discovery perhaps just have its weakness immensely overshadowed by its strength.
Uber was banned from London, to which it appealed, because of the company's failure to maintain its corporate responsibility. Several companies with identical business models also received similar backlash from the public because they ran their employees to the ground. The lack of details established in the contract and the vague boundaries on the responsibilities and rewards for workers and the company tend to cause more damage, especially to the workers.
Therefore the gig economy is becoming more vulnerable than earlier perceived.
Another major problem is that in the true nature of the gig economy social interaction will be an exclusive item. Being a part-time employee makes it harder for an employee to inherit a company's vision and cultural values, which can dilute a company characteristic in a customer's perspective. Working separately at a fast pace also means building team chemistry is an inevitable struggle.
The gig economy also affects full-time employees. Temporary workers are more attractive cost-wise, making it harder for full-time employees to get promotion or a raise. In turn, the room for "loyalty" when deciding one's future becomes scarce. If not managed carefully, the gig economy could prove to be costly for business.
Major savings for companies also mean that workers who join the gig economy wave may not get paid well. Besides having more flexibility than their counterparts, their rewards are inconsistent and will be affected greatly by what kind of work they do, the risks, and the results. Having no protection towards outside threat and secured benefits also need to be taken into the equation when we are measuring if the decision to jump into the bandwagon is really worth the risk.
As for millennials and fresh graduates, the best attempt to control the wave is to stand out and try to add as much value as possible to the marketplace.
Before we even jump into the party, we can't afford to walk into the building without acknowledging what we are good at and what we are bad at. What we should be doing is to find the frequency that fits our skills -- because dancing to the drumbeat of the industry could only mean one thing: losing.
***
The writer is a blogger who writes regularly about business and economy on evanfabio.com.
---------------
We are looking for information, opinions, and in-depth analysis from experts or scholars in a variety of fields. We choose articles based on facts or opinions about general news, as well as quality analysis and commentary about Indonesia or international events. Send your piece to [email protected]
Disclaimer: The opinions expressed in this article are those of the author and do not reflect the official stance of The Jakarta Post.
Topics :
Join the discussions