EDITORIAL: Taking and giving foreign aid
EDITORIAL

The Jakarta Post
Jakarta |

Fri, January 12, 2018

| 08:05 am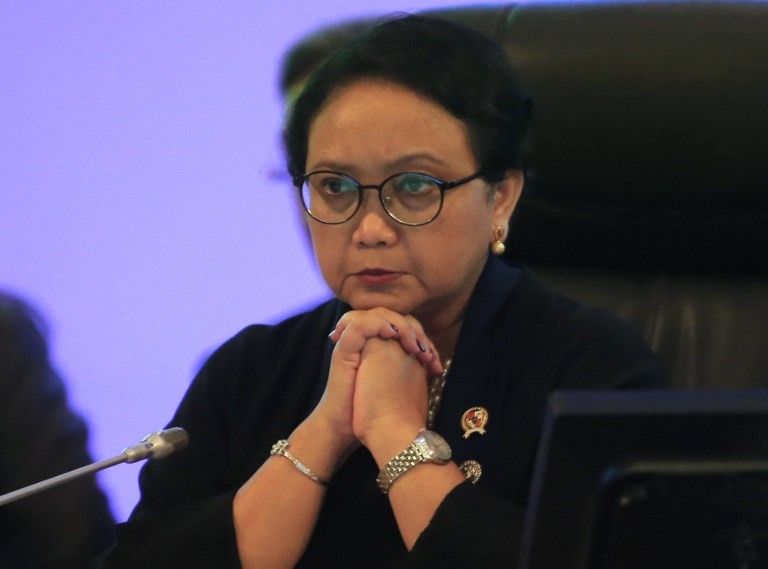 Serious: Indonesia's Foreign Minister Retno Marsudi listens during the ASEAN-New Zealand ministerial meeting, part of the Association of Southeast Asian Nations (ASEAN) regional security forum in suburban Manila on August 6, 2017. ROMEO RANOCO / POOL / AFP (AFP/Romeo Ranoco)
This year marks the start of a new era for Indonesia with the launch of a new agency through which the republic will parcel out official development assistance, often referred to as foreign aid. It's about time, too. Although the country continues to receive foreign aid, and at one time even counted among the largest recipients of funding from Japan and the World Bank, times have changed, or at least they are changing, with Indonesia now starting to give aid where and when possible.
We certainly have the capacity. For some years to come, Indonesia will still be a net recipient of foreign aid, but it is not hard to envision the day when it becomes a net aid donor.
Foreign Minister Retno LP Marsudi, who announced the plan in her annual foreign policy statement on Tuesday, said the agency, which is to be called Indonesia Aid, would coordinate with all existing technical cooperation programs already in place for several developing countries in Africa, Asia and the West Pacific, that were currently handled by different government ministries.
The new agency will be allotted Rp 1 trillion (US$70 million) to start with, a modest sum but a good beginning to mark Indonesia's foray into the group of aid donor countries.
Indonesia is becoming less and less dependent on foreign aid, relying instead more on international trade and foreign direct investment. Thanks in no small measure to the generosity of donor countries in the past, Indonesia has built its own economic capacity and lifted itself up to join the ranks of middle income countries. Now is the time to pay back.
Indonesia is now a member of the G20, a grouping of the 20 wealthiest nations, and our leaders have had the privilege of working with leaders from 19 other nations to set global economic and trade policies at their annual summits. Our economy is ranked the 16th largest in the world, and all predictions say that, at the current trajectory, we will be in the top 10 by 2025, and top five by 2040.
With Indonesia's continued economic rise, and higher international profile, obviously comes greater global responsibility. With its sheer size — as the world's fourth largest country in terms of population, and the largest economy in Southeast Asia — Indonesia is emerging as one of Asia's middle powers, with plenty of clout and influence in global affairs.
The ability to give aid to other countries would be one important form of soft power at our disposal as an aspiring middle power. This too is consistent with the constitutional mandate for Indonesia to take part in promoting international order based on independence, peace and social justice.
This also calls for a change of mindset at home, as the country has switched from being a member of a beggars' club to a rich country club. There is the question of transparency and accountability regarding how the government dispenses taxpayers' money to foreign countries. The president, or whoever is entrusted to lead the new agency, must explain how giving foreign aid is in our national interests.
Topics :
Join the discussions