EDITORIAL: Changing the narcotics game
EDITORIAL

The Jakarta Post
Jakarta |

Tue, March 6, 2018

| 08:16 am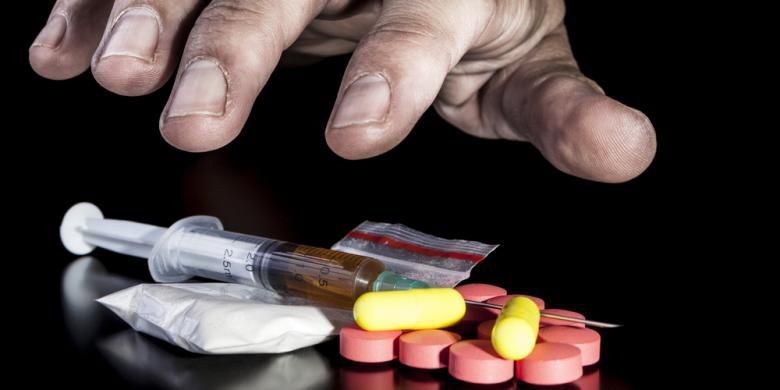 BNN uncovered a Rp 6.4 trillion (nearly US$470 million) drug trafficking-related money laundering scheme, the largest ever in the country's history. (Shutterstock/-)
The change of guard in the National Narcotics Agency (BNN) last week came on the heels of intensified efforts in the fight against international drug lords and their foot soldiers. In its latest foray it jointly conducted with the Financial Transaction Reports and Analysis Center (PPATK), an anti-money laundering commission, the narcotics agency uncovered a Rp 6.4 trillion (nearly US$470 million) drug trafficking-related money laundering scheme, the largest ever in the country's history.
In 2016, the largest finding was Rp 3.2 trillion, according to former BNN chief Budi Waseso, meaning that money involved in the illicit industry in known cases has doubled within less than two years. Unsurprisingly, President Joko "Jokowi" Widodo warned new BNN boss Heru Winarko that integrity mattered in the fight against drugs. Any individual involved in the fight against drugs faces the temptation of money, which explains why certain big-time dealers have evaded arrest or enjoy light prison sentences.
Jokowi might have no qualms about Heru when it comes to integrity, due to the latter's stint as deputy for law enforcement at the Corruption Eradication Commission (KPK) from 2015 to 2018. Heru has pledged to improve the standards of the way the BNN work to the level that has earned the KPK nearly impeccable public confidence.
Heru has not unveiled how he will make a difference in the BNN, but his obsession with attempting to replicate the KPK's achievements may increase the number of raids and arrests targeting drug dealers and users.
Not only are drug lords closely watching Heru, but so are human rights campaigners, given his promise to maintain, if not harden, his predecessor Budi's hard-line style. Budi openly expressed admiration of Philippine President Rodrigo Duterte's uncompromising approach against drugs and procured lethal weapons for BNN officers. The National Police even conferred its highest honor to the Philippine National Police for its controversial war against drugs, even after the International Criminal Court announced it was starting preliminary investigations into the Philippines' alleged extrajudicial killings.
With support from Jokowi, Budi provided his personnel a license to kill drug dealers and members of drug syndicates. BNN data says it shot dead 79 suspected drug dealers in 2017 alone, but rights group Amnesty International Indonesia estimates 98 extrajudicial killings, a steep jump from the 18 recorded in 2016.
The criminal approach Indonesia is adopting to combat drugs is a logical consequence of its view that drug offenses are extraordinary crimes, alongside acts of terrorism and corruption. Jokowi has repeatedly said the country is in a state of drug emergency, saying narcotics are responsible for 50 deaths a day. The emergency state was also used to justify the execution of 14 drug convicts in 2015.
The fact that the issue of drug trafficking looms larger despite the use of live bullets, however, shows that hard power is by no means a silver bullet. Heru needs as muchas advice and support as possible, including from rights groups, to change the game in the fight against drugs.
Join the discussions