Cold War 2.0: ASEAN's role
Gilang Kembara

Research associate at the China-Southeast Asia Research Centre
Jakarta |

Mon, April 16, 2018

| 11:08 am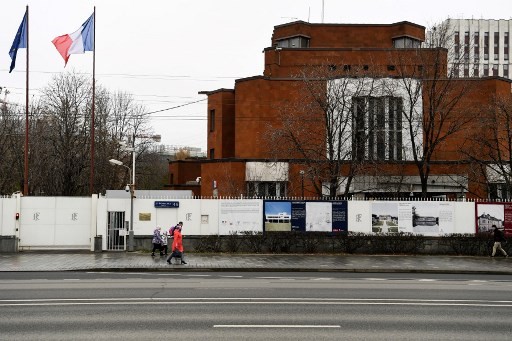 In this file photo taken on November 10, 2017 People walk past the French embassy in Moscow. Russia has expelled four French diplomats in retaliation for France's decision to order the same number of Russian envoys to quit its territory over the poisoning of a former Russian spy in Britain, the foreign ministry said on March 30, 2018. (AFP/Kirill Kudryavtsev)
PREMIUM Tensions between Russia and the western nations remain high as the Russian foreign minister mentioned recently how ties between Moscow and the West are worse than during the Cold War.

The poisoning of Sergei Skripal, a former MI6 double agent, and his daughter, Yulia Skripal, disrupted an already volatile relationship between Russia and the West. The fissure further deepened w...
Disclaimer: The opinions expressed in this article are those of the author and do not reflect the official stance of The Jakarta Post.
You might also like :
Comments