Students need well-designed loan system
Glenn Polii

Staff member at the Directorate General of Taxation at the Finance Ministry
Jakarta |

Mon, May 7, 2018

| 11:25 am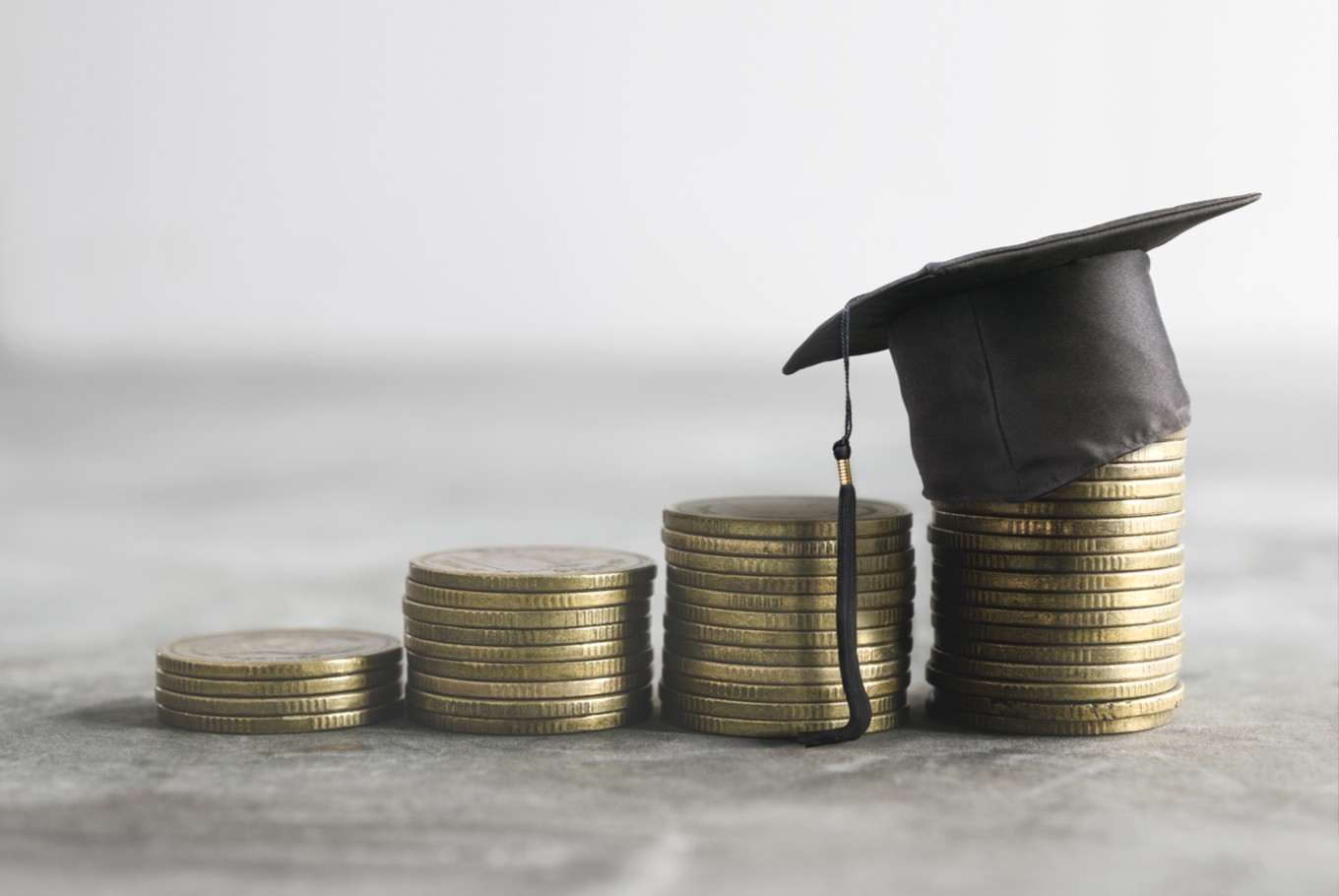 Student loans could be a good idea — it could improve productivity, drive the economy and lift millions out of poverty — or it could be a disastrous idea. (Shutterstock/File)
A number of the country's major banks are setting their sights on a segment traditionally ineligible for credit: students. Prompted by President Joko "Jokowi" Widodo in a gathering with bankers about a month ago, all state-owned banks now have various loans allocated for students to finance their education, from bachelor's to post-graduate degrees.

Student loans could be a good idea — it could improve productivity, drive the economy and lift millions out of poverty — or it could be a disastrous idea — it could put an unbearable burden on young adults and send more people into poverty, thus creating a new source of risk to the economy. How this idea turns out depends largely on how the student loan system is designed.

In that meeting at the State Palace, the President specifically cited the United States as an example of a country that has established a huge student loan market. Jokowi quoted statistics that show the US has US$1.3 trillion in outstanding student loans, compared to $800 billion in credit card loans. To put it in perspective, the US gross domestic product (GDP) is around $18.57 trillion, thus the size of its student loan market is roughly 7 percent of the economy.

This enormous amount is becoming a risk to the US economy, especially since a significant proportion of student-borrowers failed to pay their loans. The Wall Street Journal reported last December that almost 5 million Americans, or 22 percent of all borrowers who were required to pay, have defaulted on their federal student loans.

This is definitely not an exemplary model, but it still provides powerful lessons on how not to design a student loans system.

The US student loan program comes in two varieties: federal and private. Federal loans are provided by the US Department of Education while private loans are offered by financial institutions. At around 90 percent of total outstanding loans, federal student loans by far dominate the landscape.

For most types of federal student loans, after students graduate there is a set period of time – six to nine months — before they have to begin repayment. Under the standard repayment scheme, the loan is amortized over 10 years. Students can also opt for more manageable repayment plans under graduated, extended or income-driven repayment schemes.

The catch is that these plans, especially the income-driven plans, require a lot of paperwork that takes many months to complete and need an annual application for renewal. For student loans, the interest rates are fixed for the life of the loans and are determined by the US Congress. The current interest rates range from 4.45 to 7 percent, depending on the loan type. Private student loans charge an interest rate of up to 15 percent.

The problem with the US system is the misalignment of repayment under the standard plan with the ability to pay of the student-borrower. The solution of course, is the income-based repayment scheme, but since it is offered on an opt-in basis with high entry barriers, the plan is self-defeating.

Another problem is the high interest of student loans. The lowest interest rate is 205 basis points above the headline inflation rate, or 172 basis points higher than the 10-year US Treasury yield, and is comparable to current long-term mortgage rates.

The two aforementioned problems may seem trivial, but in places where they are absent, the student loan program fosters vibrant education opportunities while helping students avoid burdensome debt. One of those places is Australia.

In Australia, there is only one repayment scheme, and that is repayment based on individual income. The annual income threshold above which students must pay their debt is set annually and students pay between 4 and 8 percent of their income until their debt is paid in full.

Interestingly, no interest is charged on student loans. Instead, loans are indexed to inflation, thereby maintaining its real value. All payments are made automatically by a withholding system directly overseen by the Australian Taxation Office and, as a result, a default on student debt loans is almost impossible.

These features give the Australian system its resiliency: Students can pursue their studies without worrying over debt because the debt repayment is commensurate with their ability to pay with no interest charge and over no fixed period, while the government collects the payment efficiently through the tax system. It is an efficient and fair system to promote higher education and boost the economy in the long-term.

A major lesson for Indonesia is that the funding for a student loan system is provided first and foremost by the government, meaning by the taxpayers. Asking bankers to set up and run something that is essentially the government's responsibility is a well-intentioned but ultimately misplaced exhortation.

Banks are private commercial institutions and their interests might not align with the common good. One of the cheapest "student loans" on offer by a government-owned bank has an effective interest rate that is 300 basis points higher than a residential mortgage rate and 170 basis points more than an auto loan.

The government wants to reorient the culture of consumer loans to productive loans, but what it gets in the end is consumer loans branded as "student loans".

It is the responsibility of the government to provide a well-designed, affordable, taxpayer-funded student loan program. In this program, repayment should be income-based and made automatically through a withholding system.

Only then can the vision of higher education for all be realized. And it starts with a reform of our underperforming tax system.
***
The writer is a staff member at the Finance Ministry's Directorate General of Taxation. The views expressed are his own.
Disclaimer: The opinions expressed in this article are those of the author and do not reflect the official stance of The Jakarta Post.

Join the discussions