Commentary: Another side of the elderly: You reap what you sow
Kornelius Purba

The Jakarta Post
Jakarta |

Tue, June 19, 2018

| 09:19 am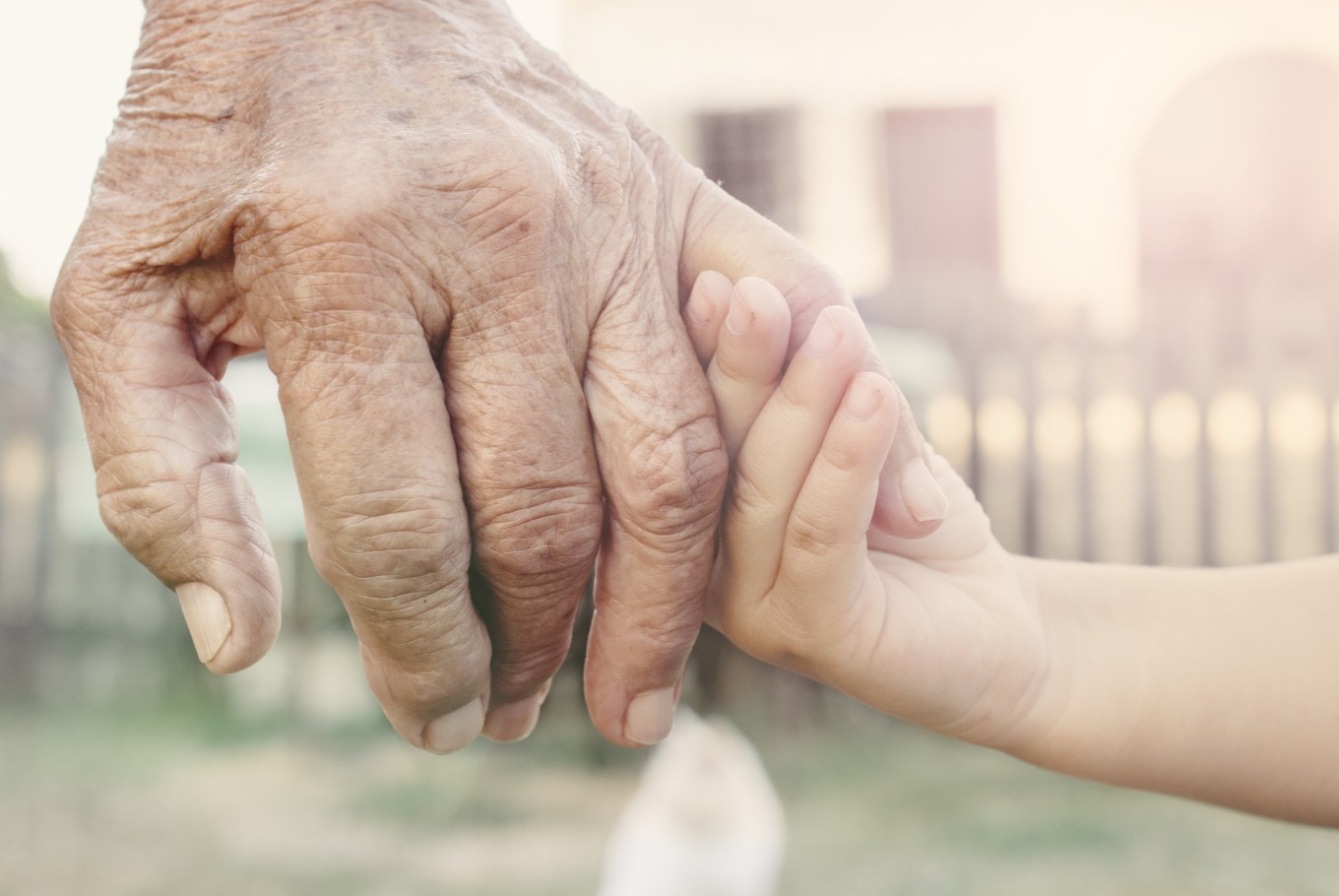 World Elder Abuse Awareness Day falls on June 15 every year. (Shutterstock/File)
Look at you now/Old and lonely/Buckets of tears and an empty home A life spent hiding, sheltered away from the storm/Never found a flame to warm.../And when you die/The angels are overflown/Then you'll know/You've reaped what you've sown.
A few years ago, when he was studying in Melbourne, Australia, my son sent me a song by Matt Elliott, "Reap What You Sow". I was a bit upset because I could detect his hidden message to me. He intended to tease his father, who he felt always thought he knew more about everything than anyone else and that therefore the children should obey his commands.
I suddenly remembered my son's message on Monday morning. A long-time friend sent me the photograph of The Jakarta Post's page two report. Elderly: 9% we rarely talk about.
The report says more than 23 million Indonesians are elderly. Many have been abused by loved ones, often in connection with financial issues or assets. According to Government Regulation No. 43/2004, the elderly are those aged 60 and above.
The government established the National Commission for the Elderly (Komnas Lansia) in 2004, but little has been heard about its activities since 2015.
The Post carried the report in recognition of World Elder Abuse Awareness Day, which falls on June 15 every year.
"Why has Komnas Lansia been inactive? Probably they are dead or just sleeping all the time. What do you expect?" a friend of mine said.
How about himself? "We choose to be forgotten, in fact we refuse to be identified as such. It is hard enough to stay and look young," his message said.
I was initially confused why he was so unnerved by the report. He and his wife have lovely children, wonderful children in-laws and cute grandchildren. By all means he has a very happy and ideal family, nothing to worry about at all. Then I realized that my friend just wanted to represent the "voiceless and [probably also] the penniless".
According to the 2017 United Nations World Population Aging report, the aging population has exceeded 9.03 percent of the global population or 23.66 million people. In 2020, it will be 27.08 million.
The UN pointed out that the global population aged 60 years and above was 962 million in 2017. In 2030, the elderly are expected to outnumber children below the age of 10 (1.41 billion versus 1.35 billion). It means there will be a population growth deficit. Two-thirds of them will live in developing countries.
Elderly women are more likely to live alone than elderly men. In Indonesia, widowers act much faster than widows in finding new partners. And hopefully they will follow religious teachings that highly recommend men marry elderly women who have many children!
Japan and European countries have been facing aging and aged population problems in the past few decades. Arthritis, hypertension, bronchitis, cardiovascular disease, diabetes and stroke are the most common health threats for them.
The aforementioned singer and composer Elliott clearly gave a strong warning to anyone, including those disappointed with their (ungrateful) children because they think their children have abandoned them. This can also apply to younger parents to prepare themselves for the worst when their children grow up and leave the nest.
Look in the mirror! Blame yourself! That was my conclusion every time I read the lyrics. I am sharing this friendly reminder with you as I have been utterly teased by the song. We tend to think that children owe us so much, because without parents, they would never have come into this world. And we will probably be shocked when one of our children scolds us: I never asked you to bring me into this world!
I am not a geriatrician, nor an expert on the problems of the elderly. But to be honest, the rather insulting way that my children treat me as I get older is the same as I treated them as children. Children are not investments, therefore we cannot expect a return on investment.
Friends say we should be financially independent from our children. Some people point out that in old age we just need a small plot of land for our grave and that we cannot take anything with us to the afterlife. But you still need money for yourself before your death.
An accountant told me that we should keep control of our own assets, although we can prepare our "last wish" for inheritance.
A famous Batak song is titled Anakkon Hi Do Hamoraon Di Au (My children are my riches), but it does not mean they are personal assets.
To commemorate World Elder Abuse Awareness Day, you could sing "You Reap What You Sow". And for the elderly: just enjoy your life, no matter what!
Topics :

Join the discussions