How Singapore summit impacts Southeast Asia
Aloysius Selwas Taborat and Danurdoro KM Parnohadiningrat

-
Jakarta |

Thu, July 12, 2018

| 11:21 am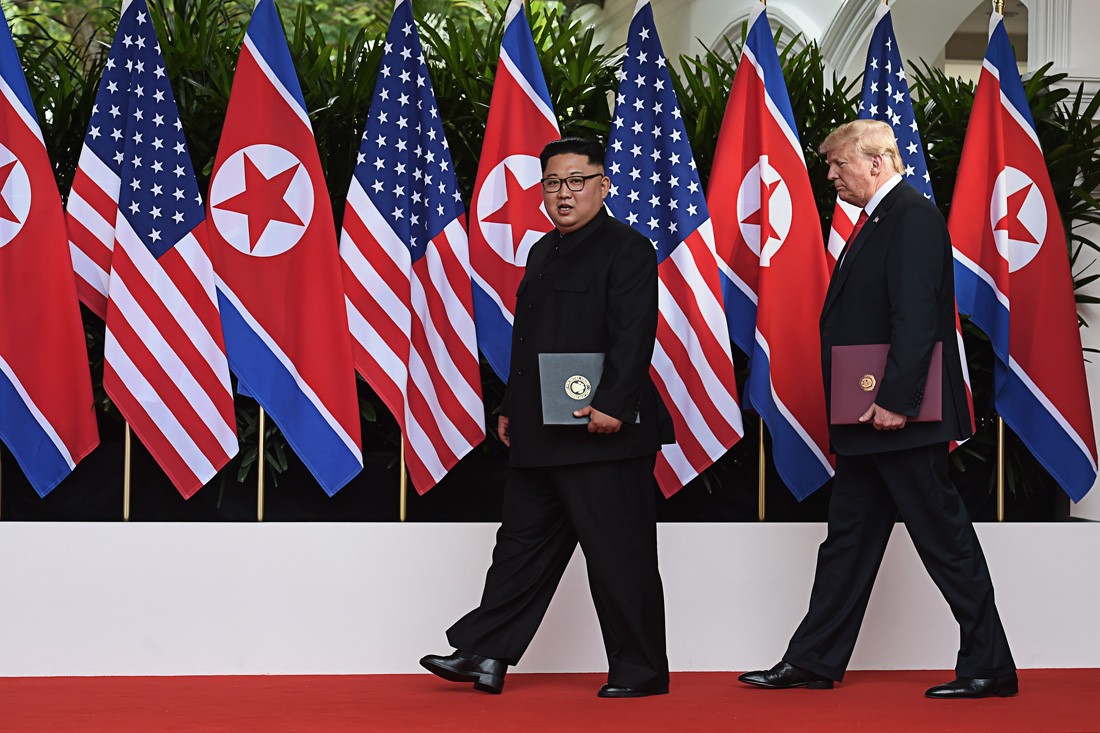 US President Donald Trump (right) walks out with North Korea's leader Kim Jong-un (left) after taking part in a signing ceremony at the end of their historic US-North Korea summit, at the Capella Hotel on Sentosa island in Singapore on June 12. (POOL/AFP/Anthony Wallace)
PREMIUM The recent United States–North Korea summit has certainly been an epochal event, as it offers a glimmer of hope of triggering peace dividends on the Korean Peninsula.

While the Singapore summit on June 12 between leaders Donald Trump and Kim Jong-un is instrumental to security in the East Asia Pacific, Southeast Asia faces its own security challenge and agenda. That is the ful...
Disclaimer: The opinions expressed in this article are those of the author and do not reflect the official stance of The Jakarta Post.
Topics :
You might also like :
Comments