'Devout' posture a must in campaigns
Amron Hamdi

Communications and media specialist in Jakarta
Jakarta |

Tue, July 31, 2018

| 11:35 am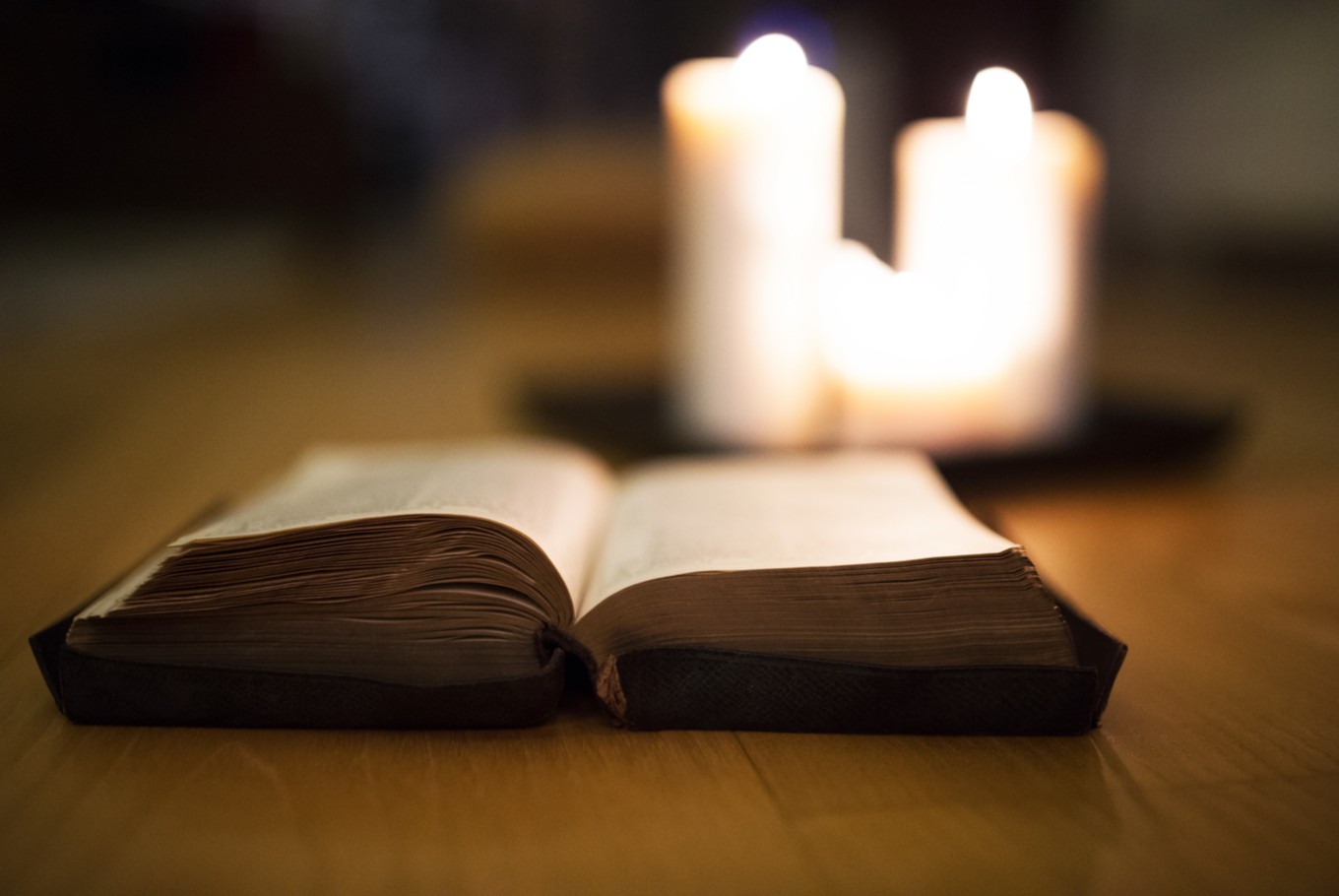 There is nothing wrong with being religious and devoted to tradition, but voters actually need to scrutinize more closely the candidates' programs and work plans, and their public service or professional track records. (Shutterstock/File)
The recently held 2018 regional elections in 171 provinces, regencies and cities seem to have further cemented identity politics in Indonesia. The religiosity of the candidates was like chili or sambal (chili paste) in an Indonesian dish, an obligatory ingredient that candidates flaunted shamelessly on a variety of social media platforms.

The fact that the campaign period took place during the fasting month of Ramadhan and that the vote took place just weeks after Idul Fitri may have played a role in this phenomenon. But does devoutness really make a candidate a better governor, regent or mayor in the eyes of Indonesian voters?

The correlation may be tenuous and the question may require further study, but it was apparent that the candidates — or at least their campaign managers — were very aware of the increasing religious wave among the country's Muslim population that made up the majority of the 152 million voters in the latest regional elections.

There were candidates who even live-streamed their visits to cemeteries of famous clerics, posted videos of themselves praying with students at pesantren(Islamic boarding schools), chanting prayers in well-polished Arabic, and others even went all the way to Mecca for umrah (minor pilgrimage) just days before the polls.

These campaign narratives on the candidates' social media platforms clearly demonstrated how they were trying — some too hard — to appear religious and conform to expectations that leaders must be devout.

This was confirmed in my content analysis of campaign narratives from May 1 to the eve of the elections on June 26.

My analysis covered the social media platforms of four gubernatorial candidate pairs in the provinces with the largest voters: West Java, East Java, North Sumatra and South Sulawesi. The campaign narratives on the social media platforms of Ridwan Kamil and Khofifah Indar Parawansa, the respective winners of the gubernatorial election in West Java and East Java, illustrate my hypothesis.

Ridwan, an accomplished architect-turned-politician who became the popular mayor of Bandung, West Java's capital, could be the best example of executing a campaign strategy through optimized use of social media. He adopted popular hashtags and Sundanese food in naming his programs, and managed to engage quite a lot of celebrity supporters. Ridwan has 14 million combined followers on Facebook, Instagram and Twitter.

He capitalized creatively on a recent blockbuster, Dilan 1990, in which he had a cameo, by appropriating the word rindu (longing) the movie popularized as the abbreviation for "Ridwan-Uu" — his name hyphenated with that of his running mate, the popular mayor Uu Ruzhanul Ulum.

This, along with several other engaging taglines and offline events, helped to boost his electability, particularly among young voters.

His only "flaw" was being viewed as a liberal, apparently tantamount to political suicide in present-day Indonesian politics. During the campaign period, he began to receive more scrutiny on his religious inclination and more frequent accusations of being a liberal. On May 22, Ridwan cleared up the "black campaign" against him through his Facebook posts of his "Islamic" programs in Bandung, such as organizing communal dawn prayers, a mobile application for zakat (obligatory Muslim alms), evening Quran recitations and many others.

He and his campaign team seemed to have done a good job in tackling the damaging rumor. On June 2, he appeared in a short video speaking in front of the Kabaa in Mecca while on his umrah, which seemed to reassure constituents about his devoutness. Moreover, Ridwan's most viewed video on Facebook was of him in deep prayer with a popular Arabic song playing in the background.

Tribal politics are no less apparent in East Java, if not more so. Khofifah, the only female gubernatorial candidate in the second- largest constituency, who won the most important election in the country, has long been known as a Nahdlatul Ulama (NU) "princess", in reference to Indonesia's largest Muslim organization.

Her popularity as an Islamic leader who is naturally fluent in Islamic teachings and practices, and her status as a former social affairs minister, coupled with her deputy governor, the popular young regent Emil Dardak — and his retired actress wife — catapulted their "celebrity status" candidacy in the province.

Khofifah amassed at least 580,000 followers on Facebook, Twitter and Instagram. Despite the strong backing from NU, she and her campaign team knew very well that they needed more support, mainly from other Muslim groups in the province.

This was especially true because of Khofifah's strong contender, fellow NU leader Saifullah "Gus Ipul" Yusuf. The incumbent deputy governor paired with Puti Guntur Soekarno, the granddaughter of Indonesia's founding father, and both were thought to have stronger grass roots backing.

From May to June on her social media platforms, Khofifah frequently live-streamed her visits to pesantren and at public sermons, and posted endorsements and fatwa from famous clerics that urged people to vote for her, and so forth.

Interestingly, she appeared to be the most diligent gubernatorial candidate in visiting the graves of leading clerics, including the ancestral graves of the late NU leader Abdurrahman "Gus Dur" Wahid, and in attending the annual commemorations of their deaths. Khofifah also visited the grave of murdered labor activist Marsinah, an icon of popular resistance, and the Nganjuk Heroes Memorial, home to the graves of the province's national heroes like "the Great" Gen. Sudirman and Dr. Soetomo.

Similar and more intense narratives may be expected in next year's general election.

There is nothing wrong with being religious and devoted to tradition, but voters actually need to scrutinize more closely the candidates' programs and work plans, and their public service or professional track records.

The people should also recognize that candidates of diverse faiths, ethnicities and cultures, as well as those who are not religious but are law-abiding citizens and high achievers, should also have a place in this country's development.
***
The writer is a communication and media specialist.
Disclaimer: The opinions expressed in this article are those of the author and do not reflect the official stance of The Jakarta Post.

Join the discussions