RI preparing Asian Games venues in record time

Jakarta, Indonesia |

Mon, December 4, 2017

| 12:10 am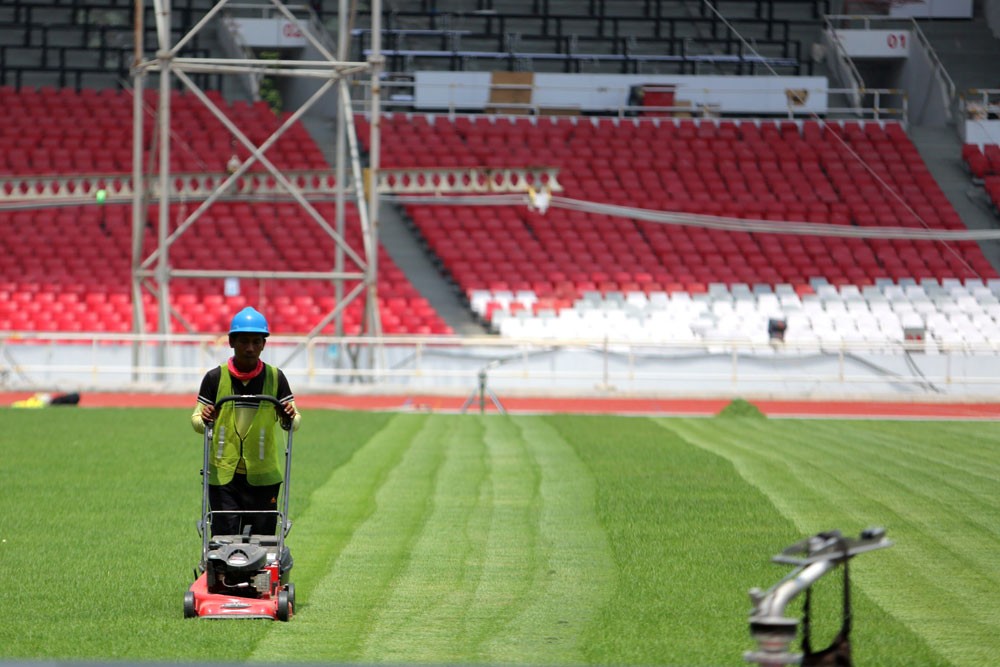 . (JP/Seto Wardhana)
Indonesia, the host of the 2018 Asian Games, is racing against time to prepare all venues and other relevant infrastructure in Jakarta and Palembang before Aug.18, 2018, when the quadrennial sports extravaganza kicks off.
"We are making good progress. Everything is in line with our target and we will be fully ready by the end of the year. We will also hold a test event at the start of next year. "The Asian Games is a big deal for the country and the Indonesian government is committed to making it a success," Indonesia Asian Games Organizing Committee (INASGOC) chairman Erick Thohir told The Straits Times recently.
It is not easy to host such a big sporting event on two islands – Java and Sumatra – and in such a short time. Normally, an Asian Games host will get six years to prepare. However, Indonesia was selected by the Olympic Council of Asia (OCA) as the Asian Games host in 2014, giving it only four years to prepare for the Games.
Indonesia, which has vast experience in hosting multisport events, is confident that it will finish all the work on time, with many works to be completed ahead of the deadline.
The biggest driving force is President Joko "Jokowi" Widodo, a vivid soccer fan, in organizing the Asian Games in Indonesia. Vice President Jusuf Kalla, Coordinating Human Development and Culture Minister Puan Maharani, Youth and Sports Minister Imam Nahrawi, Public Works and Public Housing Minister Basuki Hadimuljonoand INASGOC chief Erick are working hard to make sure that the Asia's biggest sporting event is a great success.
Indonesia has been building or renovating/upgrading several sports facilities in three provinces – Jakarta, South Sumatra and West Java – since 2014. There will be 80 venues for competitions and training in these three provinces.
Indonesia is also constructing – mostly completed – WismaAtletKemayoran (Kemayoran Athletes Village) inJakarta and Jakabaring Sports City in Palembang, South Sumatra – to host 10,000 athletes from 45 National Olympic Comitte. By end of the month, these sports villages will be ready to host athletes.
The most important venue of the Asian Games is the 55-year-old Gelora Bung Karno (GBK) Stadium – which will host soccer, basketball, tennis, volleyball, and archery -- in Jakarta. It has a new look, with upgrades to the stadium expected to be finished by end of the month.
In fact, works at many venues in the GBK sports complex, such as the aquatics stadium, soccer fields, hockey field and archery ground are already complete. Many other venues, including the main stadium (almost 90 percent complete), will be ready by end of the month. The new International Velodrome in Rawamangun will be built by June 2018 as per schedule.
More than 95 percent of works at the Indoor Tennis Stadium and Istora Indoor Stadium in GBK are complete, while more than 60 percent of works at the baseball and softball fields in GBK complex are also complete.
Meanwhile, works at the Pulo Mas equestrian center have reached 50 percent completion.
Likewise in Palembang, almost all venues and facilities will be ready by the end of the month, while some are on schedule to be completed next year prior to the start of the Games.
Jakarta and Palembang are undergoing major renovation works and beautification programs, including road and sidewalk widening, with the addition of street lights.
"With all these works and improvements, Jakarta will look more beautiful during the Asian Games in 2018," Bobby Kuncoro, a soccer fan, said in Jakarta, recently.
According to Erick, Indonesia will install facial recognition software with the help of Japan at the Gelora Bung Karno Stadium in anticipation of terror threats. This will cost around Rp 60 billion.
The 18th Asian Games will kick off on Aug. 18 and end on Sept. 2, 2018. For the first time in the history of the Games, two cities, Jakarta and Palembang, will jointly host the biggest sporting event.
Indonesian officials are optimistic and confident that all the venues and facilities will ready on time and the INASGOC will successfully organize the Asian Games next year.
On a positive note, the OCA also praised Indonesia for its progress in preparing for the Games.
President Sheikh Ahmad al-Fahad al-Sabah said on Monday that he was pleased with Indonesia's progress.
"We are moving in the right direction for the Games," OCA Al-Fahad Al-Sabah told AFP recently in Jakarta.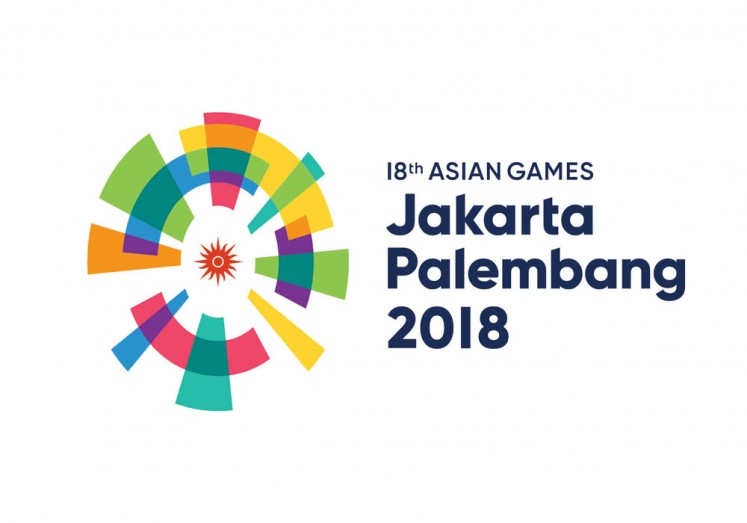 . (./.)
You might also like :