Hope for Indonesia to brighten all corners of nation

Jakarta, Indonesia |

Tue, December 5, 2017

| 12:26 am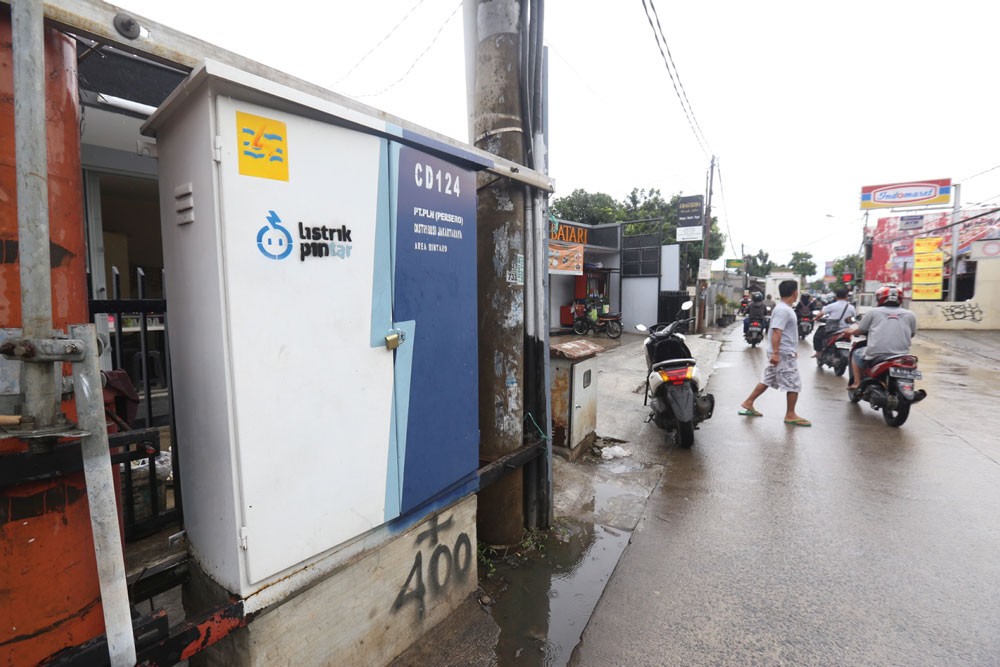 . (./.)
The government has stressed its commitment to developing electricity infrastructure to provide access to power to all Indonesians, including those living in the country's easternmost regions.
Since April 21, 2017, an increasing number of regions in eastern Indonesia have been provided access to electricity. Imelda Yewen, a resident of Fef district in Tambrauw regency, Sorong, West Papua, for example, can now enjoy more of what life has to offer, especially following the provision of two diesel-fueled power plants (PLTD), with a capacity of 80 kilowatts each.
"Today, people in Fef district can have a refrigerator or a television and get information or watch films," said the 24-year-old enthusiastically.
The people in the district of Springhare seeing the results of the electrification program, which continues to reach many corners of the country. As of late September, 73,656 villages have received electricity.
The government aims for more regions to enjoy electricity in the coming years. In 2018, state-owned power company PLN targets to power 5,053 villages.
On the national scale, the electrification ratio has reached 93.08 percent. According to the target it will reach 97.32 percent by 2019.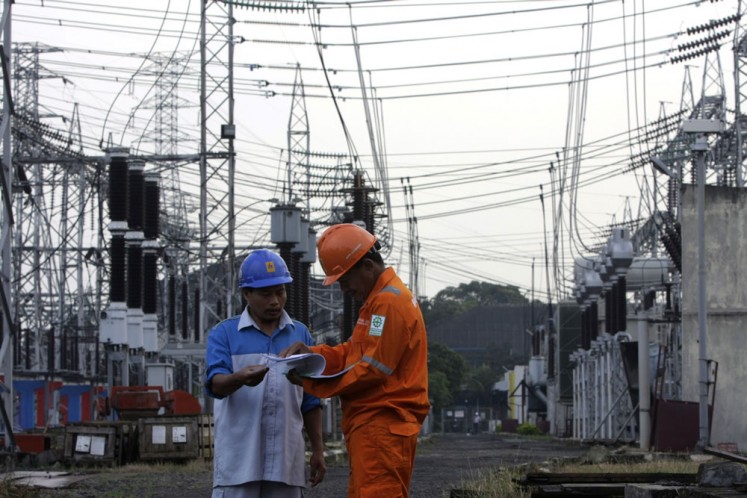 . (./.)
"Some regions still need intensive electrification efforts, such as those in Papua and East Nusa Tenggara. We are working hard in these regions," said PLN Head of Corporate Communication I Made Suprateka during the FMB9 gathering, which discussed power supply in Indonesia, held in Jakarta on Nov.30.
Papua's electrification ratio currently stands at 48.91percent and is targeted to reach 77.7 percent in 2019.
The electricity industry should be encouraged, as data from the International Energy Agency shows that power consumption per capita in Indonesia is still behind other ASEAN countries.
In 2016, power consumption per capita in Indonesia amounted to 956 kilowatts per hour (kWh). The figure is lower than in Vietnam with 1,530 kWh per capita or in Thailand with 2,620 kWh per capita.
To encourage power consumption in the country, PLN has drawn up some concrete steps, for example, by offering additional electrical power for free, so that people can use electricity for productive purposes, like starting a new business.
"This program is purely a corporate action to optimize the power surplus we have. There is no force if people don't want to do this [get additional electricity power]," said Made.
Stable Rates
The number of PLN customers has continuously grown over the past few years. If PLN had 49.8 million customers in 2012, that number had increased to 67 million by September 2017.
The power distributed by PLN also continues to rise, from 83,898 MVA five years ago to 114,348 MVA in 2016 and further to 119,809 MVA in September 2017.
The electricity rates are also relatively stable. For instance, the low-voltage rate in July 2015 was Rp1, 548 per kWh, while as of September 2017, it had dropped to Rp1,467 per kWh.
"The electricity rates in Indonesia are still below those in other countries. The rate is around 10 US cent per kWh," explained Made.
He added that the conditions in Indonesia, as an archipelagic country, were the reason for different rates in different regions.
"Nevertheless, PLN is committed to using the same tariff or rate, in Java and outer regions and islands," Made said.
The affordable rates are the result of PLN's efforts to control the cost of supply (BPP) even amid rising prices of gas and coal.
In fact, PLN continues to strive for lower rates to lessen people's burden. To realize this, PLN has been working to innovate, for example by collaborating with the private sector.
The independent power producer (IPP) scheme results in the construction of more power plants, which allows for lower electricity rates.
Investment of Rp1,200 trillion is needed to realize the 35,000MW electrification program launched by the government. The IPP scheme is expected to contribute up to Rp615 trillion, while PLN handles the remaining Rp585 trillion.
PLN also encourages efficiency within its own walls to cut operational costs. This is deemed important to ensure continued growth in the power industry. Further, the debt-to-equity ratio has dropped quite significantly over the past three years, falling from 297 percent in 2014, to only 49 percent at present.
PLN now has total assets worth Rp1,312 trillion, marking a jump from Rp539 trillion in 2014. The significant asset growth to some degree can be attributed to asset revaluation PLN did to fund the 35,000 MW electrification program.
The improving financial condition helps the company contribute more to the state. As of September 2017, PLN's taxes and dividends reached Rp22.7 trillion.
Global Appreciation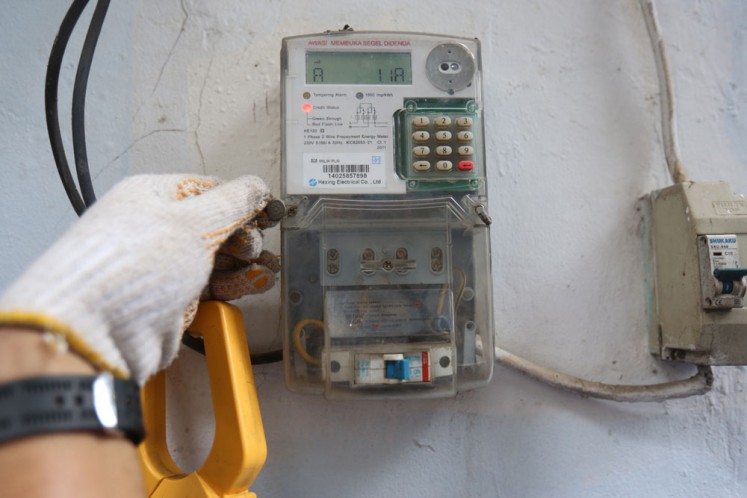 . (./.)
The performance has generated positive results, including international recognition. In the ease of doing business survey conducted by the World Bank, the country ranks 49th this year, up from position 61 in 2016. And the ease of getting electricity as one component of the survey continues to show improvement.
According to the secretary of the Directorate General of Electricity at the Energy and Mineral Resources Ministry, Agoes Triboesono, the survey result is the fruit of several innovative measures taken by the government.
"Previously, the procedure for getting an electrical connection consisted of five steps; now, there are only four steps," he said.
The steps, according to Agoes, are the issuance of a Feasible Operation Certificate (SLO), a request for a new electricity connection to PLN, the construction work and external inspection, and the process of providing the electricity.
Despite all the achievements, the government has no intention to relax its efforts.
"Now, our concern and focus is the eastern part of Indonesia. We hope more regions that still lag behind in terms of access to electricity can get electricity by 2019," said Agoes.
Realizing the program Bright Light Indonesia is not a walk in the park. However, with all the efforts the government has made, it is no impossible feat, either.
You might also like :