Finding home away from home
Inforial

The Jakarta Post
Jakarta, Indonesia |

Mon, March 12, 2018

| 05:01 pm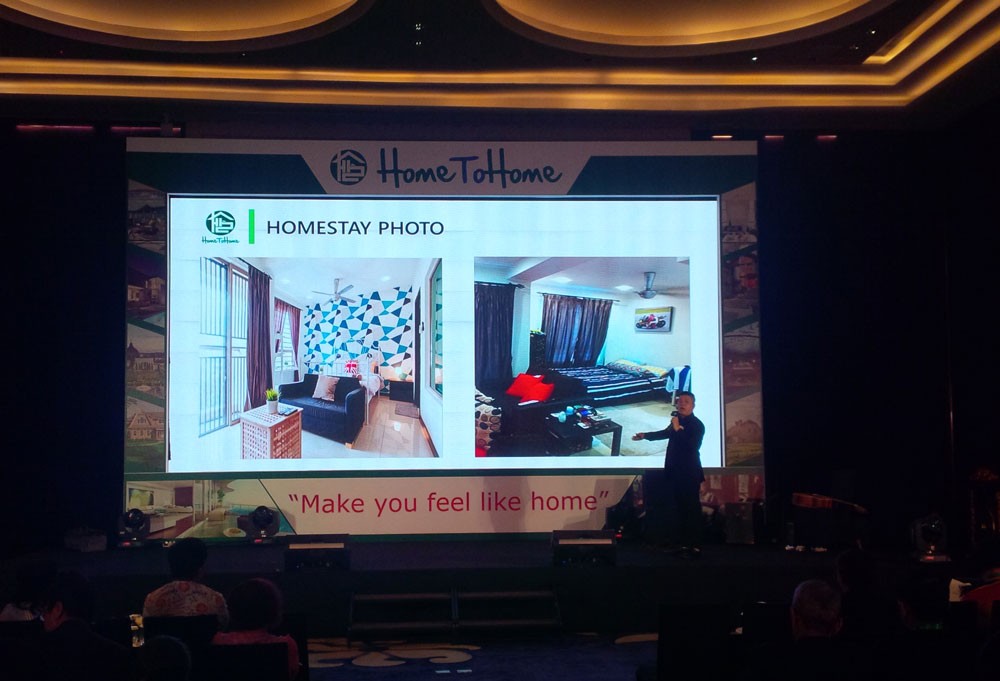 . (JP/Sebastian Partogi)
The Jakarta Post/Jakarta
Homestay service has become increasingly popular for travelers across the globe. Staying at a local's house when you are traveling costs you a lot less money than staying in a hotel. It also allows you to immerse yourself in the local culture, practice the local language as well as enjoy an intense connection with fellow travelers who are boarding with you.
All in all, homestay service will give you fonder memories of your travels since it helps you make the most out of your journey. However, from all the homestay providers out there, how can you tell which one is the best and most reliable?
This is where applications like Home2Home can help. The Hong Kong-based technology company, which helps link homestay providers with travelers who need accommodation, has just launched its application in Indonesia.
The application's soft launching in Indonesia was conducted on March 10 at the Raffles Hotel, Jakarta. In a nutshell, the application strives to make it easy for both domestic and foreign travelers to book their homestay accommodation.
The application offers around 1,000 homestays across the world, which have been physically verified as safe and trusted, a network of spacious guesthouses at premium locations with low rates, user-generated ratings, reviews as well as testimonies and also a customized search engine for users to find their dream guesthouse — whether near the beachside or in the countryside.
Home2Home, however, differentiates itself from similar homestay service applications through its network of ecologically friendly guesthouses.
"The ecologically friendly concept covers water and electricity conservation. The homestay providers who cooperate with us also recycle their waste," Home2Home cofounder and managing director Magdelene Tan said on the sidelines of the soft launching ceremony.
The application, now downloadable through iOS or Android, also makes it easy for its users to complete their payment transactions by accommodating various methods, be it credit and debit cards or digital currencies.
So now, start traveling and start immersing yourself in the local communities of your traveling destinations by using Home2Home, which will make you feel at home, wherever you are.
You might also like :