Semen Indonesia acquires Holcim Indonesia
Inforial

The Jakarta Post
Jakarta, Indonesia |

Fri, November 16, 2018

| 12:02 am . (./.)
PT Semen Indonesia (SMGR) signed a conditional sales and purchase agreement to take over 6.18 million shares, 80.6 percent ownership, of PT Holcim Indonesia (SMCB) at a total cost of US$917 million on Nov.12.
The acquisition will be conducted through PT Semen Indonesia Industri Bangunan (SIIB), which is a subsidiary of Semen Indonesia.
Through the acquisition, Semen Indonesia will expand its market share in the domestic market, increase diversification of its products, and increase efficiency, especially in raw materials and distribution. It will also strengthen its business of ready mix with various products and solutions that can increase value added for all stakeholders.
Holcim Indonesia also applies technology for producing energy from waste, which can be synergized widely in all facilities of Semen Indonesia Group to further increase efficiency.
The cement industry in Indonesia still has prospective growth, supported by sustainable investment programs by the government and the private sector, such as the 1 million houses program, the government's infrastructure projects, a number of property projects developed by the private sector and consumer spending.
The acquisition of the shares will increase the capacity and geographical coverage of Semen Indonesia Group to seize all growth opportunities in the cement industry in Indonesia, and enable it to strengthen the resilience of the state-owned enterprises' (BUMN) cement industry in Indonesia.
Currently, there are 15 cement producers with a total installed production capacity of around 107 million tons per year, of which 63 percent is controlled by the private sector and global players.
Semen Indonesia's president director Hendi Prio Santoso revealed the strategic goals of the corporate action. "We're grateful that we can announce the acquisition of the shares by Semen Indonesia Group to maintain our position as market leader in Indonesia. Amid the increasingly competitive condition of the cement industry in Indonesia, the combination of Semen Indonesia and Holcim Indonesia will create for us a bigger and stronger footprint," he said.
According to Hendi, the acquisition will strengthen the sale and production network, increase the ability to offer a greater variety of products for customers, and offer better chances for workers, suppliers, partners and stakeholders. Besides making Semen Indonesia Group the largest cement company in Southeast Asia with a production capacity of 53 million tons of cement per year, the acquisition is also a realization of the BUMNs' contribution to increasing the resilience of the cement industry to support national development.
Based on the POJK 9/2018, after the share transaction is realized, Semen Indonesia will announce an obliged tender offer for over 1.48 million shares, equivalent to 19.4 percent ownership of Holcim Indonesia's shares owned by public shareholders to the Financial Services Authority (OJK).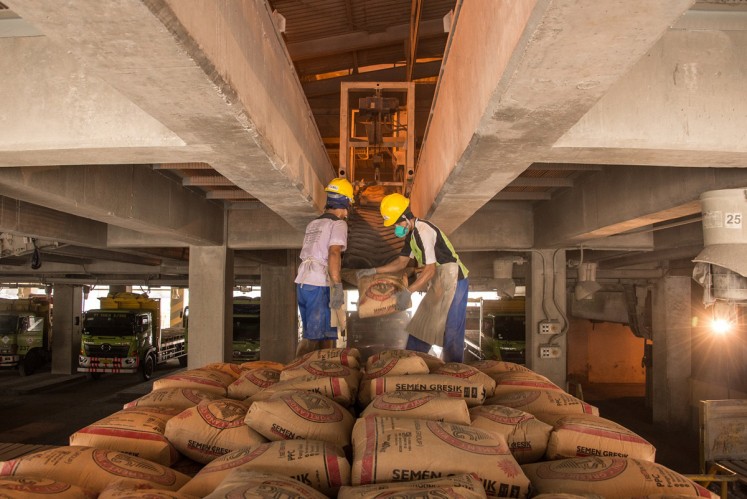 . (./.)
Semen Indonesia Group is the largest state-owned cement company in Indonesia with a current total installed production capacity of around 38.2 million tons of cement per year (before acquisition). It became the first cement BUMN to be listed on the Indonesian Stock Exchange (IDX) in 1991, with share ownership of 51 per cent by the government, and 49 per cent by private investors.
Semen Indonesia was established in 1957 in Gresik, East Java, with the name PT Semen Gresik. In 1995, Semen Indonesia made a consolidation with PT Semen Padang and PT Semen Tonasa, which was then named Semen Gresik Group. In 2013, Semen Gresik Group changed its name to Semen Indonesia Group as a strategic holding company, grouping PT Semen Gresik, PT Semen Padang, PT Semen Tonasa and Thang Long Cement JSC.
Holcim Indonesia is the third-largest cement producer in Indonesia, owning four cement plants with a total capacity of 14.8 million tons per year, 30 ready-mix facilities, and distribution terminals in Sumatra and Kalimantan. The four plants are located in Lhok Nga, Aceh; Cibinong, West Java; Cilacap, Central Java; and Tuban, East Java.
Holcim Indonesia was set up in 1971 and listed on the IDX in 1977. A total of 80.6 percent shares of Holcim Indonesia are owned by Holderfin BV, which is controlled by LafargeHolcim, and the other 19.4 percent is owned by private investors.