Bulgarian nabbed in Bali for an alleged ATM skimming
Ni Komang Ervian

The Jakarta Post
Denpasar |

Wed, April 6, 2016

| 08:05 pm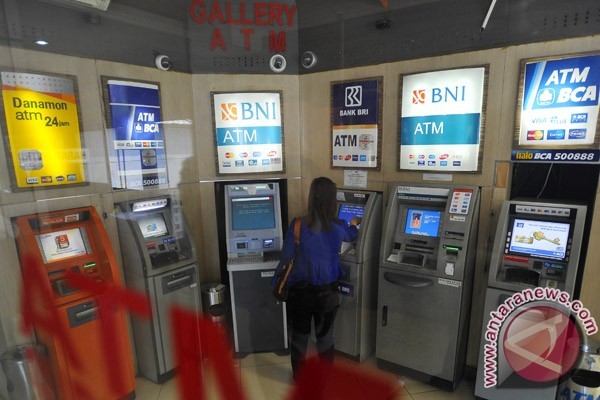 A woman makes a transaction on an ATM in Jakarta in this file photo. (Antara/Wahyu Putro A) (Antara/Wahyu Putro A)
The Denpasar Police have arrested a Bulgarian for alleged fraud using an ATM skimming device in Bali.
Police officers arrested 39-year-old Yanko Ivanov on March 27 after he allegedly attached a skimming device to an ATM in a supermarket in Nusa Dua on the resort island, Denpasar Police general crimes unit head Comr. Reinhard Habonaran Nainggolan said on Wednesday.
"We suspect he is a professional in ATM skimming," he said.
The case was first revealed when an employee of a Denpasar branch of state-owned Bank Negara Indonesia (BNI) suspected a skimming device had been installed on the ATM. The employee reported his suspicion to PT SSI, the company that manages the ATM. The company then sent staff to monitor the ATM, Reinhard explained.
The staff saw a foreigner doing something suspicious on March 27. He had apparently changed the ATM's keypad canopy with one that had an ATM skimming device.
Ivanov allegedly used two devices -- a router to steal the bank data of customers using Wi-Fi and a key pad canopy that had a camera and a USB to steal data, Reinhard said.
Police are investigating the matter after BNI filed a report as a victim of the scheme. The police hope to determine the total amount of money allegedly stolen by Ivanov.
ATM skimming is a type of fraud that occurs when an ATM is compromised by a skimming device, a card reader disguised to look like a part of the ATM. The card reader saves the users' card and pin numbers, and the card is then replicated for illegal use. (rin)
Topics :
You might also like :
Comments