Adaro to work with cleaner energy
Anton Hermansyah

The Jakarta Post
Jakarta |

Thu, June 9, 2016

| 03:41 pm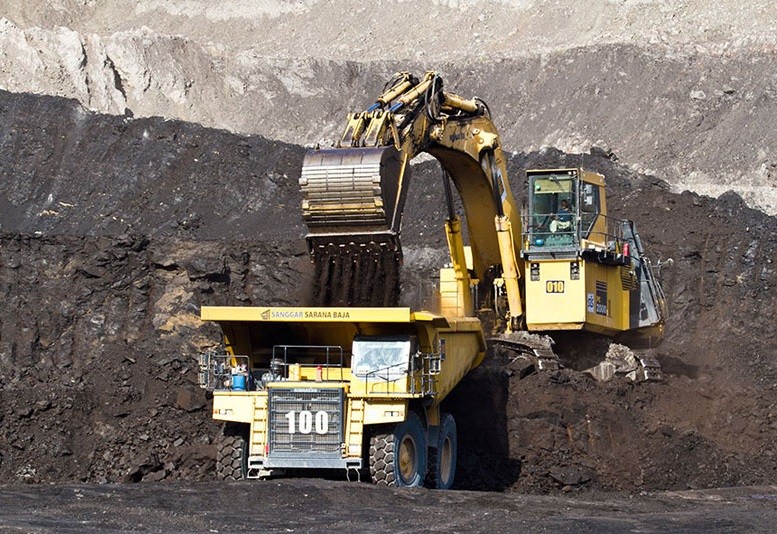 A backhoe loads coal on a truck at an Adaro Energy site in Kalimantan. The company plans to expand into green energy this year through its subsidiary Adaro Power. (Courtesy of http://www.adaro.com//-)
Publicly listed Adaro Energy, the country's second-largest coal miner by volume, wants to diversify its business into green energy this year through its subsidiary Adaro Power.
Adaro Power has been assigned to bid on green energy projects over the next two or three months. The company will decide between solar-cell, geothermal, biomass or micro hydro power plant projects, said Adaro Energy president director Garibaldi "Boy" Thohir.
"We will slowly enter the green energy field, beginning with 50 megawatts for a start," Boy, whose company operates the largest single-site coal mine in South Kalimantan, told thejakartapost.com in Jakarta on Wednesday.
For that size of electricity project, he continued, Adaro Power would initially need to invest US$75 million to $100 million. Boy said 70 percent of the funds would be sourced from loans and the remainder from internal sources.
The Japan Bank for International Cooperation or JBIC has provided a loan for Batang power plant project in which Adaro owns 34 percent shares. It will be the biggest coal-fired steam power plant in Southeast Asia.
As the industry has just recovered from three years of limbo, Boy hoped JBIC would finance more projects in Indonesia.
"Adaro has enough equity, but the challenge now is how to acquire a loan. The most important thing now is to give JBIC and the Japanese banks proof of consortium, as well as to maintain their trust so they continue to back us," he said.
Adaro is well-known among the global coal market for its "clean-coal" product, trade-marked as Envirocoal. (ags)
Topics :
You might also like :
Comments