Wife reports 'husband' to police for being a woman
Ganug Nugroho Adi

The Jakarta Post
Boyolali, Central Java |

Thu, July 14, 2016

| 06:50 pm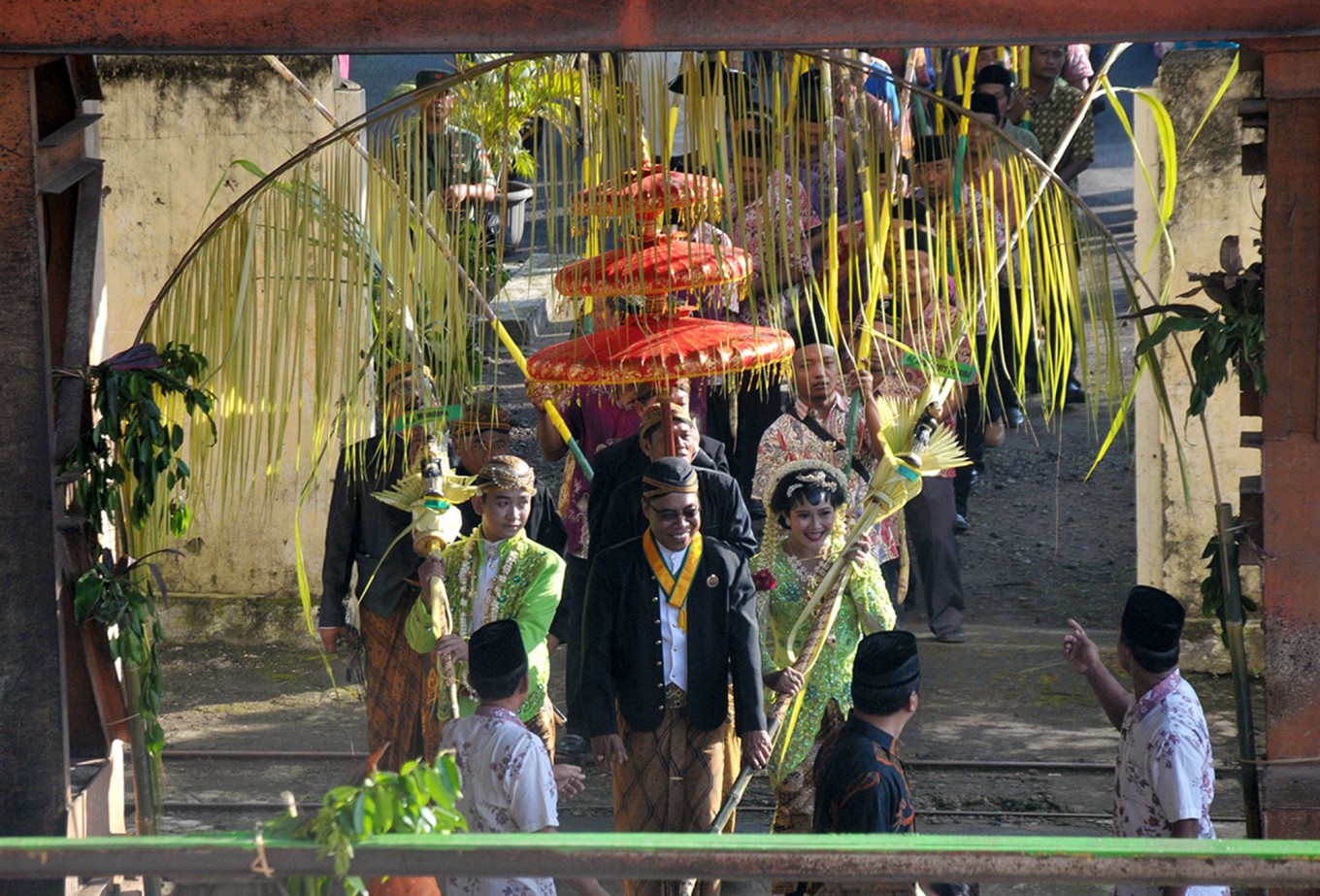 A genuine husband and wife take part in a wedding procession in Karanganyar, Central Java. (JP/Ganug Nugroho Adi) (The Jakarta Post/Ganug Nugroho Adi)
The marriage of newlyweds Efendi Saputra, 40, and Heniyati, 25, in Boyolali in Central Java has hit the rocks following the discovery that the husband Efendi is actually a woman.
Heniyati discovered the true identity of her husband after three months of marriage.
"She falsified all the documents for the marriage. She changed her name and sex from woman to man. My family and I were deceived. We feel so embarrassed," said the Boyolali resident on Thursday.
The pair met at the end of 2015, she recalled her meeting with Efendi, who claimed to be a single police officer. Heniyati was not suspicious as Efendi's appearance was manly with the short haircut of a police officer. After dating for six months, they agreed to tie the knot.
After they got married, Heniyati began to feel suspicious about her husband as Efendi refused to consummate their marriage. The suspicions lead Heniyati to seek information about her husband until one day she opened Efendi's wallet and found the identity card of a woman named Suwarti. She confronted Efendi who refused to discuss the matter and instead left their house.
Heniyati and her family then reported the case to the police.
Boyolali Police chief Adj. Sr. Cmr Agung Suyono confirmed the report adding that Efendi, aka Suwarti, was in police custody for investigation. Preliminary investigations suggest Suwarti falsified all her personal documents for the marriage license proposal. She also appears to have paid people to pretend to be her family at the wedding, Agung said.
"We are still questioning her to discover the motive for her conduct," he said adding that Suwarti would be charged with fraud and document falsification. (rin)
Topics :
You might also like :
Comments