Indonesia denies foreign involvement, genocide in 1965 communist purge
Marguerite Afra Sapiie

The Jakarta Post
Jakarta |

Thu, July 21, 2016

| 10:00 am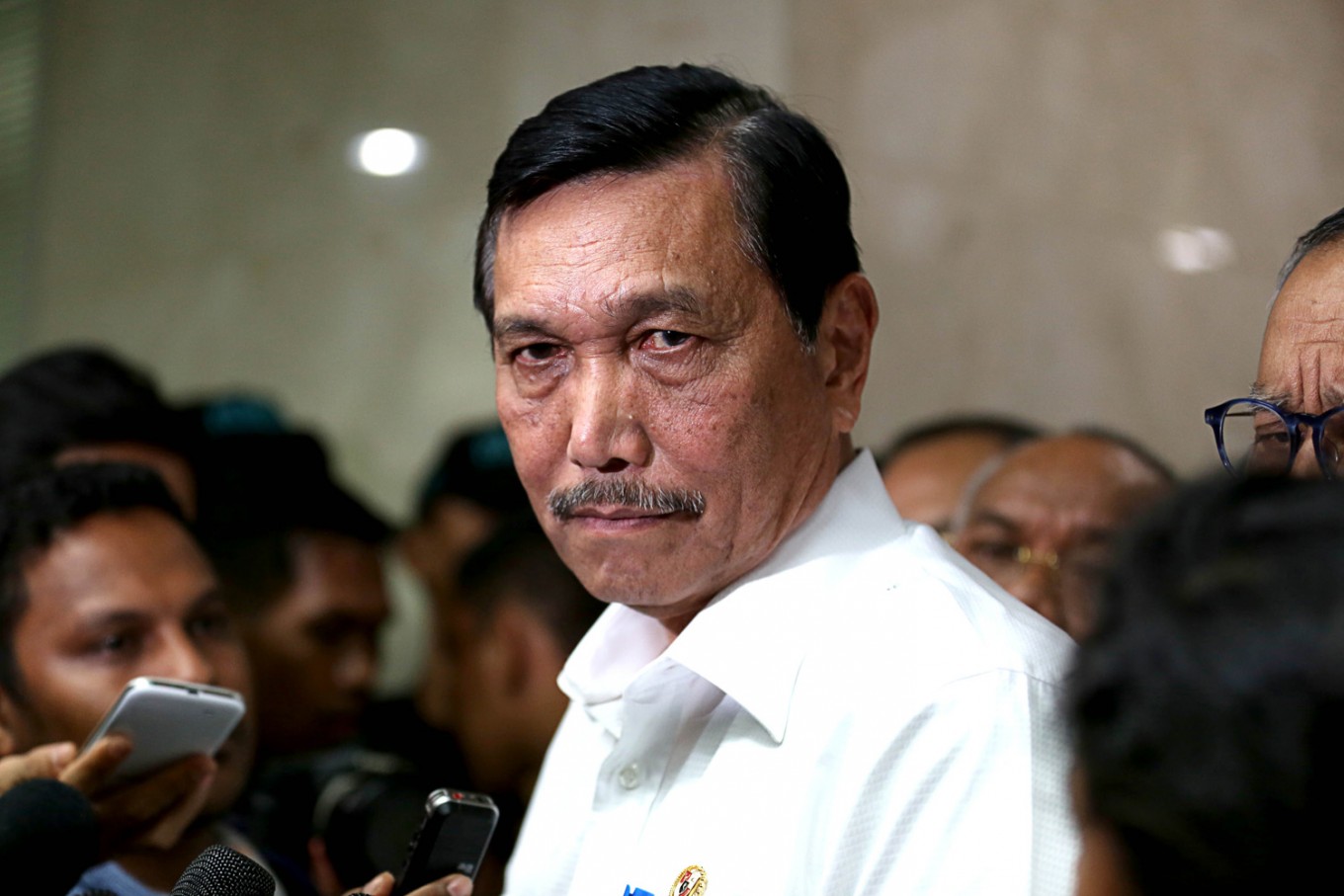 Coordinating Political, Legal, and Security Affairs Minister Luhut Pandjaitan talks to journalists after a meeting in Jakarta recently. (thejakartapost.com/Wienda Parwitasari)
The government is denying the findings by the International People's Tribunal on the 1965 crimes against humanity (IPT 1965) that claimed three foreign countries were involved in the massacre conducted through 1965 and 1966.
The government repudiated the statement made by the presiding judge of the tribunal, Zak Yakoob, on Wednesday, citing the findings that the US, the UK and Australia were complicit in the 1965 communist purge.
"There's none [involvement of foreign countries]. Anyone who claims it better come to my office and tell me," Coordinating Minister for Political, Legal and Security Affairs Luhut Binsar Pandjaitan told journalists at his office on Wednesday.
(Read also : US, UK, Australia complicit in Indonesia's 1965 mass killings: People's Tribunal)
He also refuted the IPT 1965 conclusion, made following a tribunal held in November last year, which reported that Indonesia had committed acts of genocide in the 1965 massacre, which reportedly left at least a half million people dead.
"We didn't have such a great number of deaths," Luhut added.
He called for citizens to not get influenced by foreign opinions, but said they should instead firmly believe in the government institutions that were determined to solve historic human rights violation cases with Indonesia's own legal system.
The IPT 1965's final report and recommendations, published on Wednesday on the IPT's official website, tribunal1965.org, stated that the US had assisted the Indonesian Army by providing material aid, including small arms, communications equipment and a list of PKI members to be arrested and executed.
Meanwhile, the UK and Australia were reportedly responsible for spreading propaganda to manipulate international opinion in favor of the Indonesian Army through their national radio and newspapers, with full knowledge that the force was preparing to carry out such killings on a massive scale, the report stated. (rin)
You might also like :
Comments