Enjoying 5% margin, banks ready for credit expansion: LPS
Anton Hermansyah

The Jakarta Post
Jakarta |

Wed, September 14, 2016

| 09:08 am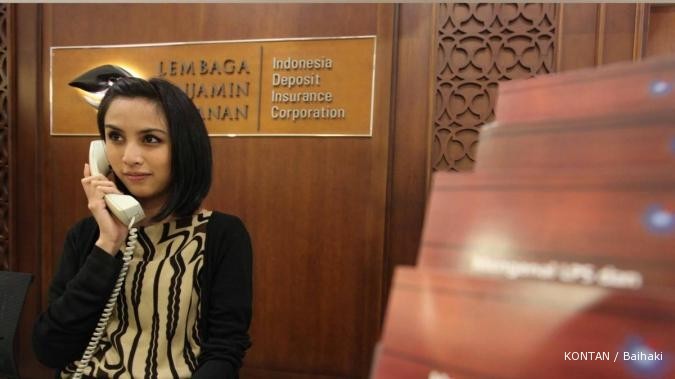 A receptionist answers a phone call at the Deposit Insurance Corporation (LPS) in Jakarta. (Kontan/Baihaki)
The Indonesian banking industry is deemed to be ready for credit expansion next year as it enjoys a high margin amid ample liquidity and manageable non-performing loans (NPL), the Deposit Insurance Corporation (LPS) has said.
As of July, the net interest margin (NIM) of the banking industry was at 5.6 percent. Based on LPS data, the average deposit rate was 6.1 percent as of August, while Bank Indonesia (BI) data said banks on average charged 10.9 percent for corporate credit, 11.87 percent for retail loans, and 14.02 percent for micro credit.
The industry was still healthy with 3.11 percent NPL, below the maximum tolerable level of 5 percent. The capital adequacy ratio (CAR) stood at 22.5 percent, higher than the Basel III requirement of 8 percent.
"While those ratios are not the highest in the world, they are actually the highest in Asia. Our banks are healthy," LPS executive director Fauzi Ichsan said at his office in Jakarta on Tuesday.
Fauzi predicted the source of credit growth would come from infrastructure and consumption as BI had eased the loan to value (LTV) requirement from 80 to 85 percent, slashing the down payment from 20 to 15 percent.
"We also expect inflows from the tax amnesty program to inject more liquidity to the banking system for next year," he said. (ags)
You might also like :
Comments