GE focuses on efficient power, renewable energy in Indonesia
Anton Hermansyah

The Jakarta Post
Jakarta |

Thu, September 22, 2016

| 08:46 pm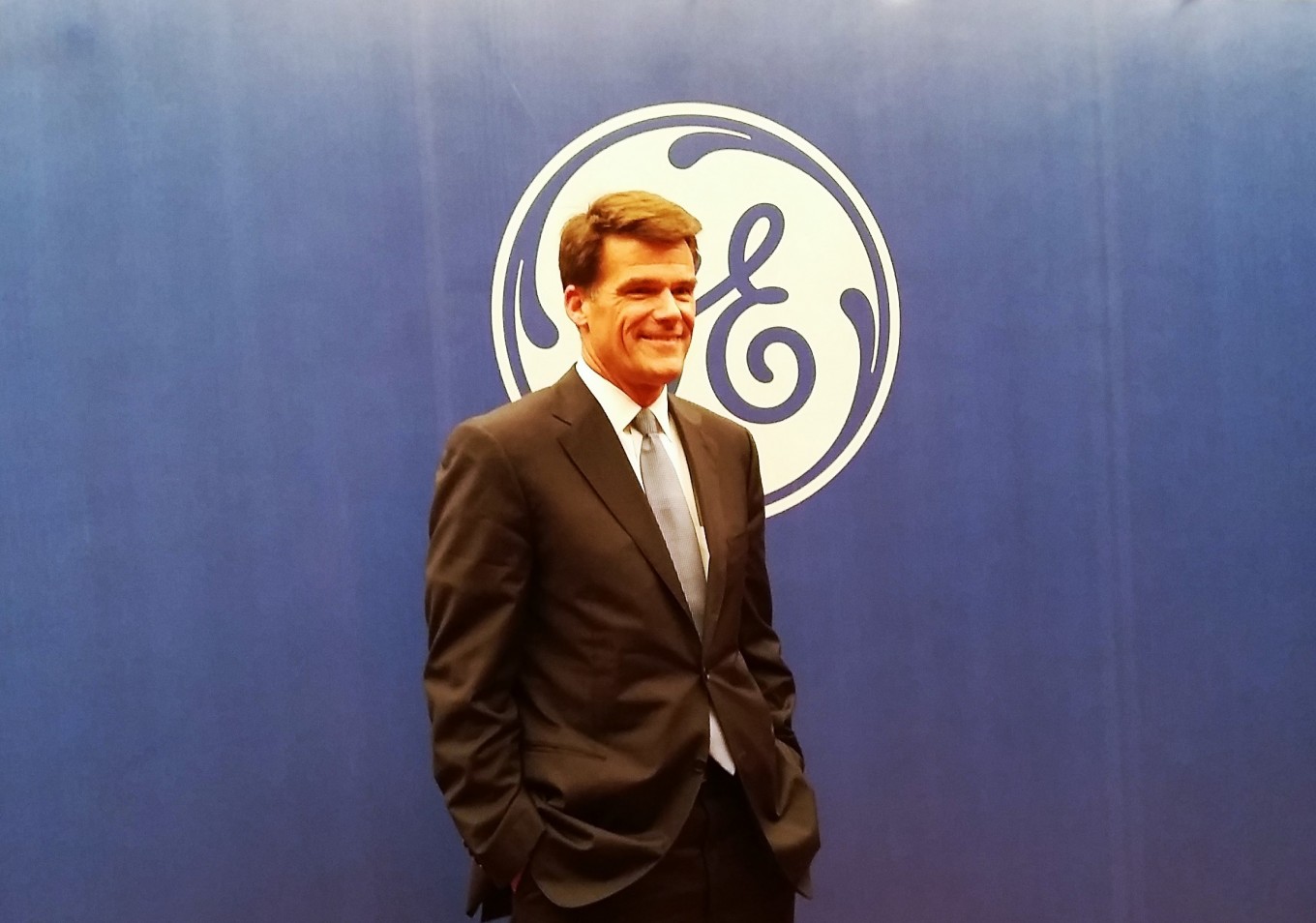 General Electric (GE) Power CEO Steve Bolze poses for a photo on the sidelines of the Future of Electricity Summit in Jakarta on Sept. 22. (JP/Anton Hermansyah)
US technology giant General Electric (GE) Power says it is committed to providing solutions that focus on efficient power plants and the development of renewable energy resources in Indonesia.
GE Power CEO Steve Bolze said the corporation offered a "digital power plant" that could increase the efficiency of gas- and coal-based power plants. While normal gas and coal power plants have an efficiency level of only 40 percent, the new technology can boost it to 48 percent.
"Even a 1 percent increase in efficiency means millions of dollars," he told The Jakarta Post at the GE-Indonesian Chamber of Commerce and Industry's (Kadin) Future of Electricity Summit in Jakarta on Wednesday.
As for renewable energy, GE said Indonesia had huge potential in the sector and was on the right track in developing it. "We got solar, smart grids, wind turbines and micro hydropower. We are ready to bring our technologies here," Steve said.
In the 35,000-megawatt electricity program, the government aims for 25 percent of the power plants to produce renewable energy, slightly higher than that from gas-fired power plants, which is set at 24 percent. Coal fire-power plants still dominate with 50 percent.
GE's recent energy projects include the Gorontalo steam power plant, a 100 MW mobile-plant that was built in six months. The multinational corporation is also working with independent power plant developers such as Cikarang Listrindo, with which it signed a memorandum of understanding in June. (ags)
You might also like :
Comments