Confiscated Napoleon fish to be released into natural habitat

Balikpapan, East Kalimantan |

Tue, October 4, 2016

| 12:50 pm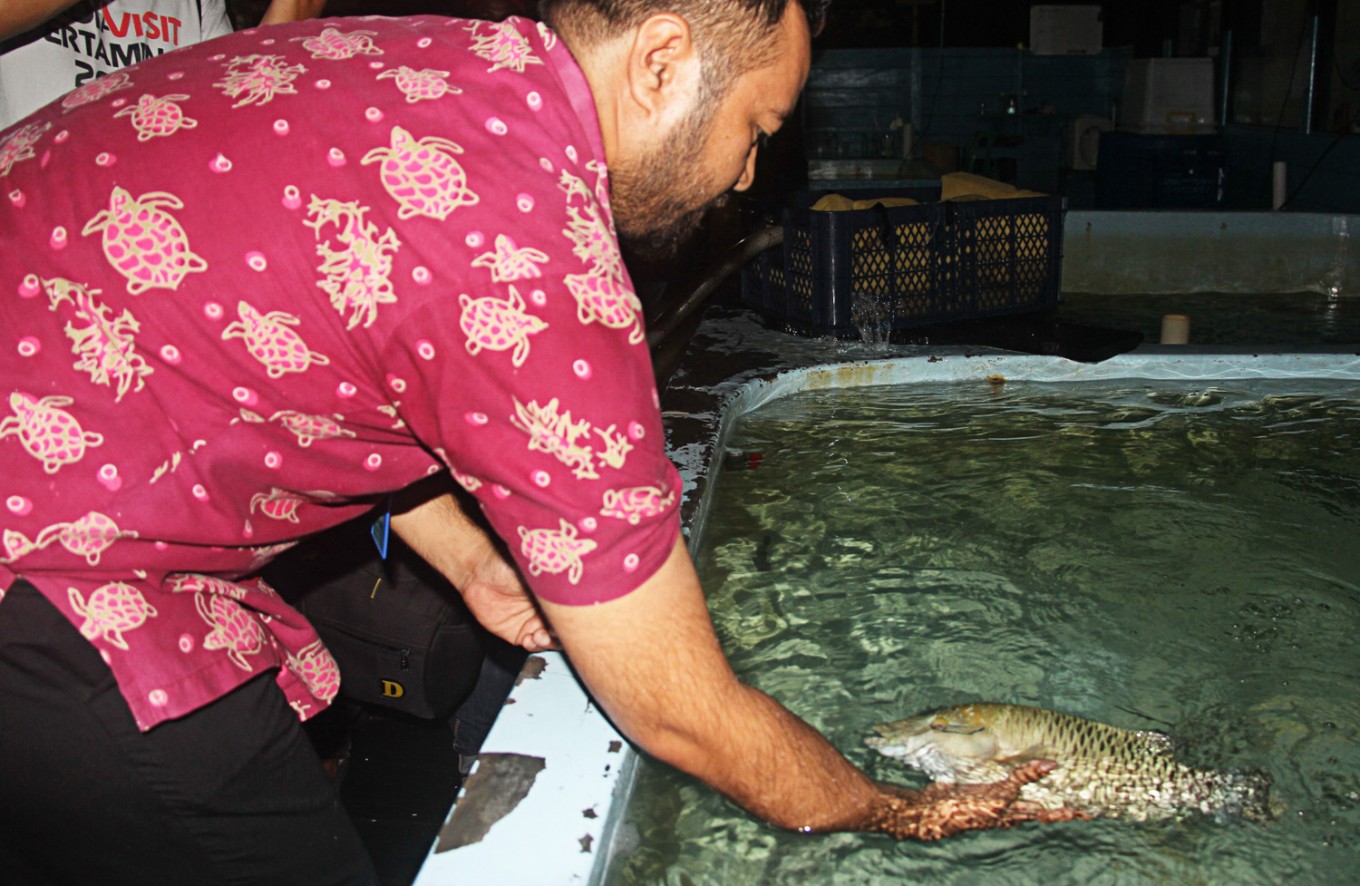 Protected species -- A Maritime Affairs and Fisheries Ministry official shows a Humphead wrasse, also known as Napoleon fish, that was confiscated during a sea patrol in Balikpapan waters last week. (JP/N.Adri)
Dozens of Humphead wrasse, also known as Napoleon fish, confiscated during an operation in Balikpapan waters last week will be returned to their natural habitat, a conservation officer has said.
The head of the Balikpapan work unit at the Maritime Affairs and Fisheries Ministry's (KKP) Pontianak marine and coastal resources management agency (BPSPL), Ricky, said the Napoleon fish were seized from the machine vessel KM Nagama Biru 01 when it passed through Balikpapan waters in the middle of last week.
"We are looking for the right location to release the Napoleon fish," he said on Monday.
Ricky said the Bontang waters, around 350 kilometers north of Balikpapan, could be a suitable release site for the Napoleon fish because the area had healthy coral reefs. It was also likely that the protected fish species would be returned back to their original habitat in Derawan Islands, Berau, East Kalimantan, he went on.
The confiscated fish are currently quarantined in a facility rented by the KKP at Pelabuhan Rakyat in Kampung Baru, Balikpapan. Conservation officers feed the fish and replace the sea water in their ponds at least once a day.
The KM Nagama Biru 01's captain earlier claimed the 180 Napoleon fish were bought from fishermen in Derawan Islands. The vessel was intercepted by a sea security patrol on its way to Bali.
BPSPL Pontianak surveys reveal Napoleon fish in Derawan Islands, which comprise Derawan, Sangalaki, Kakaban and Maratua islands, are on the brink of extinction. "There has been an excessive exploitation of Napoleon fish in the area," said Ricky. (ebf)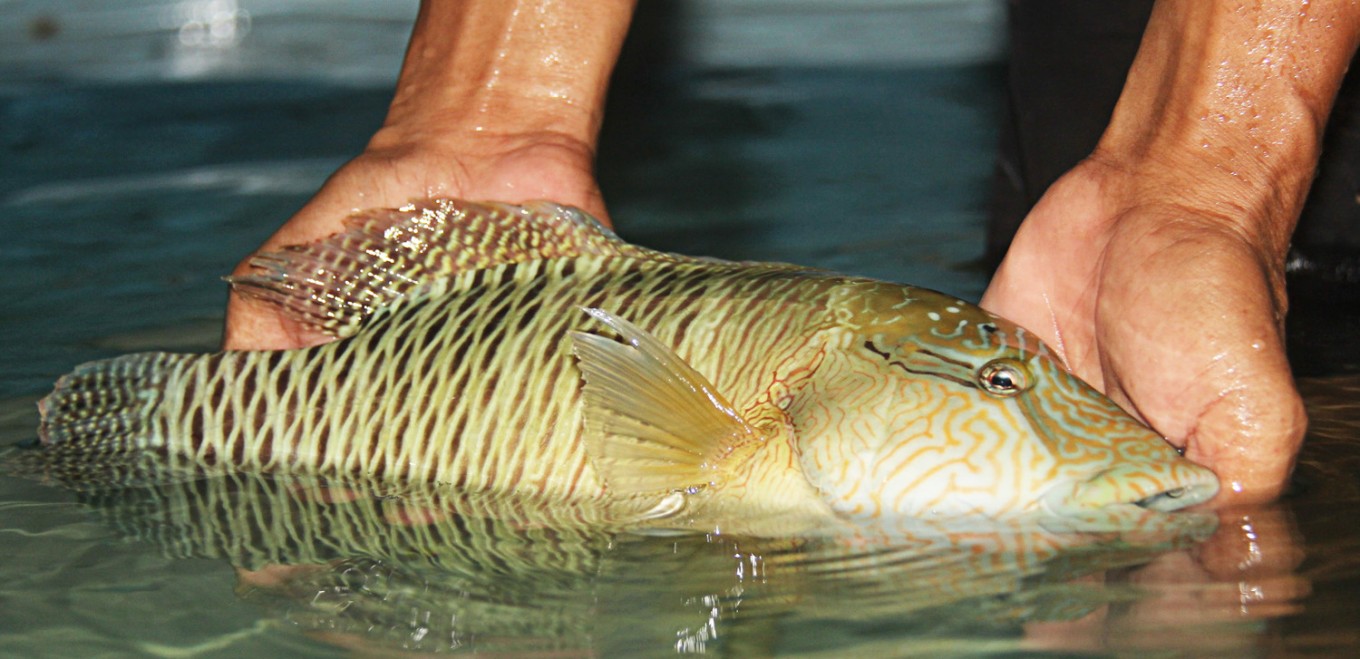 In the brink of extinction -- A survey in 2015 revealed that in Sangalaki Island, which is also the natural habitat of the green sea turtle, hawksbill sea turtle and manta ray, the population of Napoleon fish (pictured) has reduced to only 0.005 per square hectare. Around Derawan Island, its population is still only 0.13 per ha and 0.9 ha around Maratua Island. (JP/N.Adri)
Topics :
You might also like :
Comments